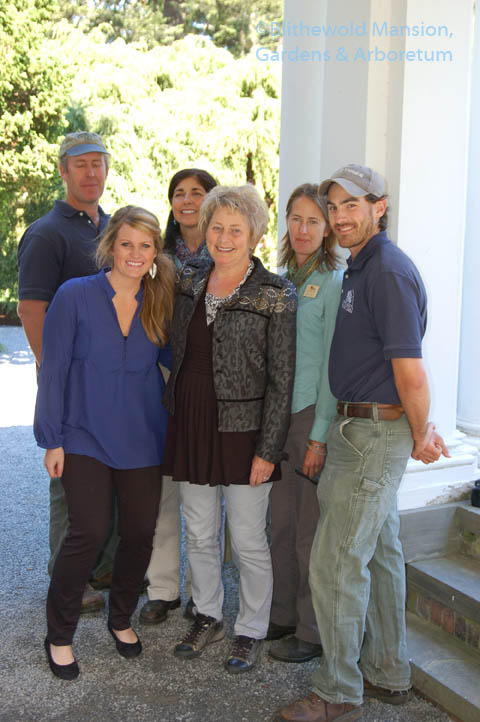 With Helen Dillon, whether you read her books (the latest is called Down to Earth with Helen Dillon) or hear her speak you know right away that she only tells the absolute truth – particularly when she's talking about her own garden. If you're not already a fan, Helen Dillon is a gardener and garden writer from Dublin, Ireland (originally from Scotland). She reminded us that Ireland falls along the same latitude as New Foundland and although the climate is much milder, the sun is just as low. She mentioned taking Graham Stuart Thomas around her garden on an "ugly August day". Thomas she said, was not a fan of strong yellows and it wasn't until she met Christopher Lloyd that she realized there can be more than one opinion on the matter. Now she knows that "yellow is so luminous. It lights the place up." But she's "gone off" dark purple.
Aren't we all fickle? Over her 70 years as a gardener (how can that be?), Helen has formed plenty of her own decided opinions.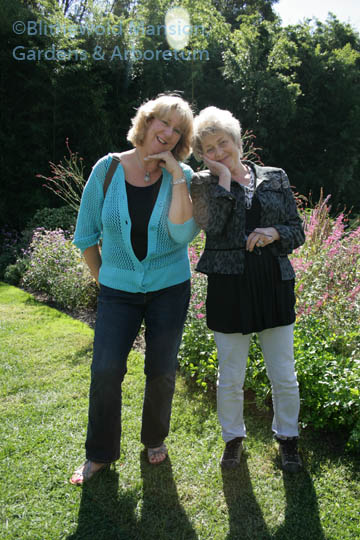 And is as unapologetic about changing her mind as we should all be. She has taken out swaths of lawn and replaced "80's looking" gardens (bit of this, bit of that; one of everything) with a gravel mulch garden full of self-sowers in the front of the house, and a limestone (bluestone) surrounded pool between her famous borders. She planted a grove of birches in her front garden because, says Helen, "I never don't love birches." And she has added blues (among other colors) to the red border and reds to the blue border because they were becoming like overworked paintings. She lately wrapped a "smug" cherub sculpture in barbed wire before deciding to remove it altogether. There's no reason to be overly sentimental about anything in our garden that we don't still love like we used to.
Her advice on plants was just as much fun. Try arranging teasels after they're dead – simply cut them down and replant the stalk in a deep hole. – Because why not create an allay of teasel for the winter wind to whisk through? Put sun loving plants like agapanthus, Casablanca lilies, and tall alstromeria – not the squiffy short ones –  in pots (she uses "dustbins" and big black plastic containers with handles) and move them in an out of the garden as they bloom and fade. She may have "gone off" boxwood balls but says that if you want to topiary a holly tree (hers is mushroom shaped) it's very quick and "you could have a go this afternoon." She only allows beautiful plants in her garden and considers Sisyrinchium striatum 'Aunt May' to be the ultimate of all plants not to grow because most of the time it looks neither alive nor dead. On the other hand, she's keen on ubiquitous candytuft (Iberis sempervirens) because you only ever need to buy one packet of seeds and after blooming the green seedheads are just as pretty. I'm sold. But then anyone who thinks that the rudest thing to say about a garden is that it looks "manicured" has me at hello.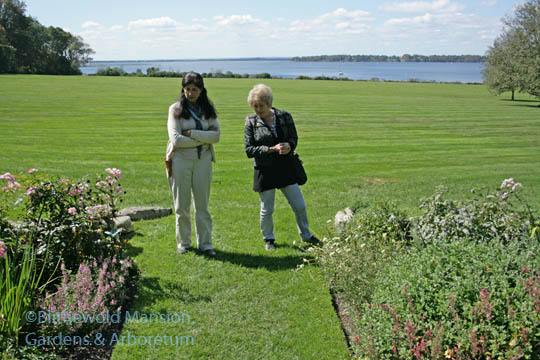 Have you met Helen Dillon yet in person or through her books and articles? Do you let yourself be as opinionated?