Friday, January 15, 2010
|
|
Annuals
,
garden design
,
How, When, What-we-do
,
seed orders
,
seeds
,
seeds
,
winter
,
winter
,
wish list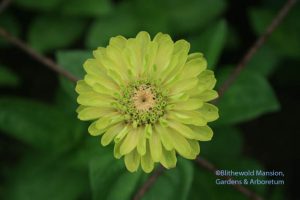 For a mid-January Garden Bloggers Bloom Day, as much as I always want to show off greenhouse flowers, I think it's more honest to say that the only thing in full-full bloom around here is desire. A raft of seed catalogs is spread across the potting shed – there's no bare surface – and Gail and I are writing endless wish-lists.
Seed companies just know how to get us. There's the picture – that tiny image of a perfect flower. When I squint my eyes at those little pictures I can only imagine that this could be the plant – the one! – that will make the garden more beautiful – or now that even I am thinking about growing some food at home – more productive than ever before. The description always backs that up and practically guarantees that if we buy a packet of this particular seed, we'll live happily ever after and be rich beyond our wildest dreams and the weather will be perfect every day.
Am I wrong? Don't the words "New!" and "nonstop" and "juiciest" affect you the same way? But we're all adults here. Just like cruising the personals for our dream date (not that I'm admitting to ever having done that…) we have learned to read between the lines. "Self sows"? Uh huh, that one will be back like a bad penny, like it or not. And we check references.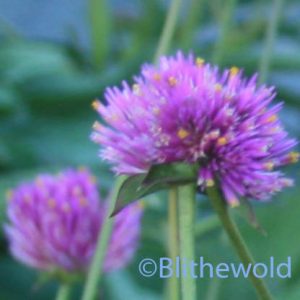 If it's offered by different companies, which picture is the clearest? Which description sounds the likeliest? How many seeds for how many dollars? Is it a match made in heaven? And we've been burned before so we're cautious. "Purple" might mean hot pink and "cream" might just be bright blazing yellow. But we're also willing to take our chances.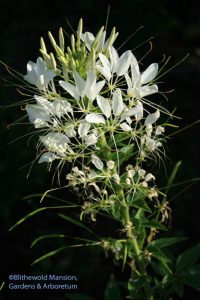 We're in the honeymoon phase of the relationship with our seed orders. They're all perfect. They all have tremendous potential. We're totally in love. Right now, in my mind's eye the garden has never been more glorious and perfect and in the fullest of bloom. It's when the orders arrive, that the real work of the relationship begins. Our hearts might be broken right away by poor germination; the relationship could just damp-off; or worse, the plant might grow and flourish but not live up to our expectations. If only we had seen a full-body shot rather than a close-up… but the seed companies know how to get us. And thank goodness – in January we need their blooms to build our dreams on.
Is your dream garden in full bloom right now? (For a look at what's really in bloom today around the world, visit May Dreams Gardens.)