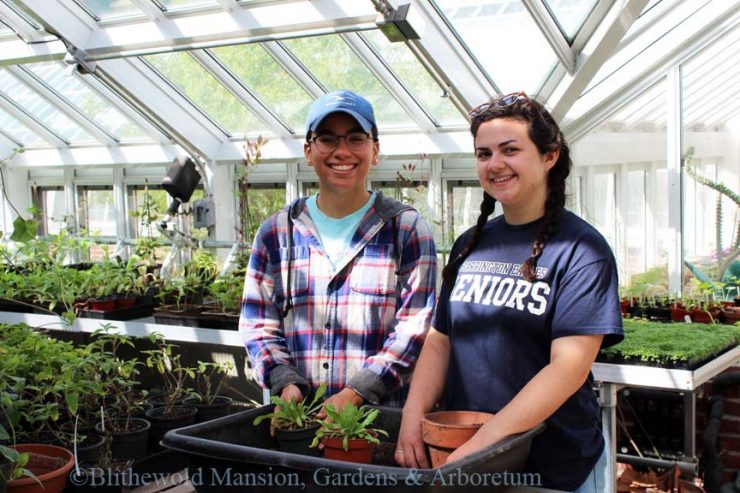 One of the best ways to learn is by experience.   This summer Betsy, Joe and I are fortunate to have two horticulture interns join us in the gardens along with our hardy garden volunteers.  Blithewold's gardens, greenhouses, and arboretum offer an ideal living laboratory for interns to soak up information, gain practical gardening skills and make connections in the horticultural field.  We are happy to share our experiences and knowledge to mentor the next generation of professionals.  And yes, the extra hands sure help with creating and maintaining Blithewold's beautiful gardens.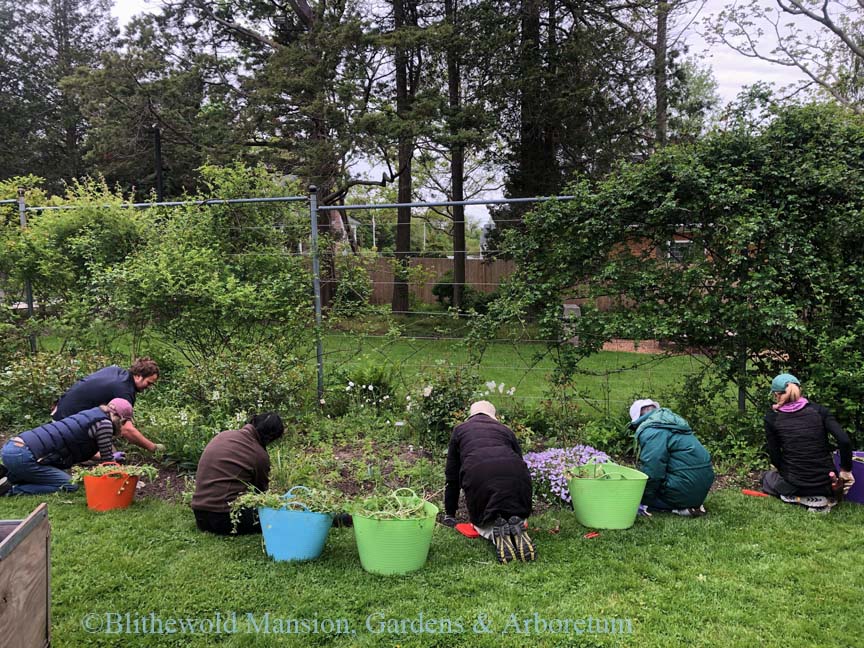 I'd like to introduce to you our summer horticulture interns:
Becca Christ and Kristen Lawless.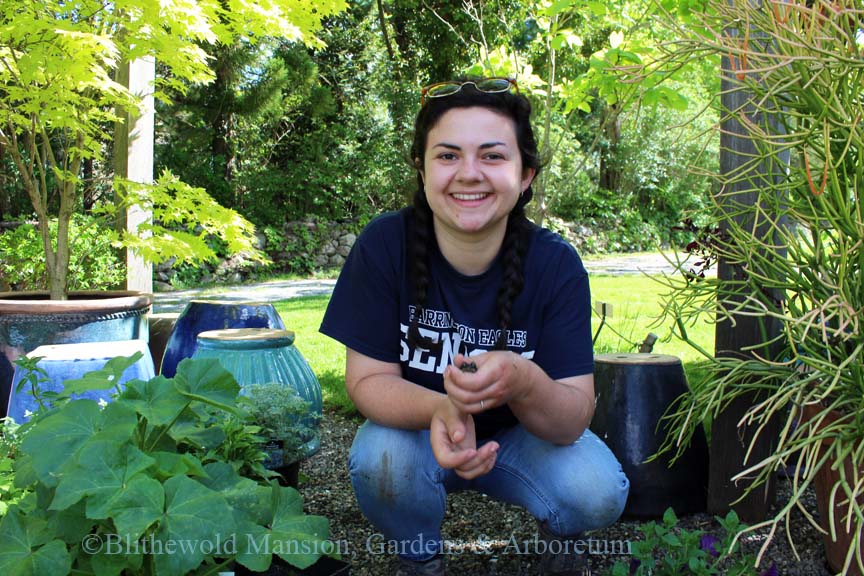 Hi, my name is Becca Christ. I began work as an intern here on May 1st after moving from Old Town, Maine. I grew up in Barrington and knew of Blithewold through my grandmother who used to volunteer in the gardens. I graduated last May from the University of Rhode Island; there I was able to learn plant sciences which introduced me to plant propagation, production, and pathology. I found my love of horticulture through working in the greenhouses at URI during the summer. I look forward to learning about horticulture at Blithewold while watching the gardens change and grow throughout the season.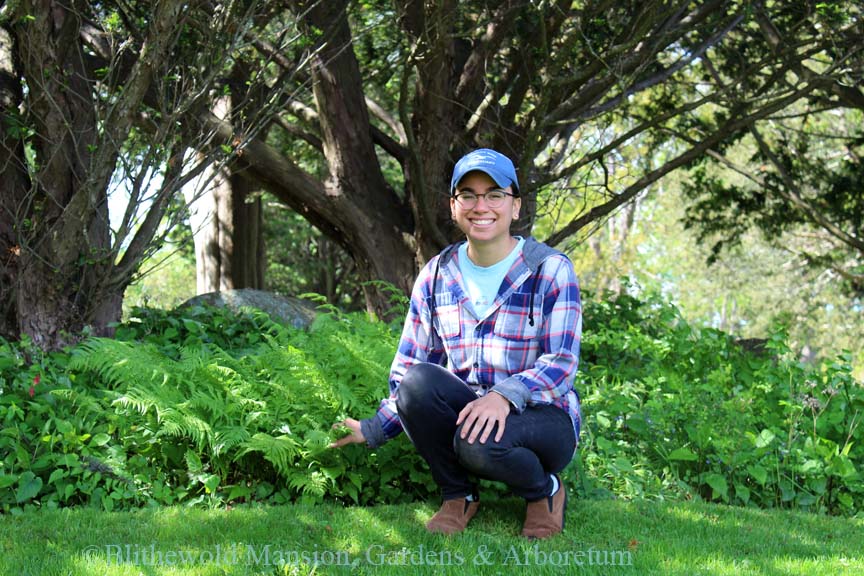 Hi, my name is Kristen Lawless and I am from Tiverton, Rhode Island. I am a senior in the Landscape Architecture program at URI. My love for horticulture and design has brought me to this major and to Blithewold. This will be my second year working in a public garden and arboretum (last year I worked at the National Arboretum). I've grown to love places like this due to my continued understanding of the importance of public spaces like this. These beginning weeks here have already proven to be important in growing my knowledge of horticulture. This is something that I will definitely apply to my design practice. As we work through the May, I am extremely excited to see what the rest of the summer holds while we continue to prepare for what's to come (and bloom!)