Friday, July 2, 2010
|
|
4th of July
,
Annuals
,
Display Garden
,
Display Garden
,
floral arrangements
,
honeybees
,
the bees
,
what's blooming
,
what's in bloom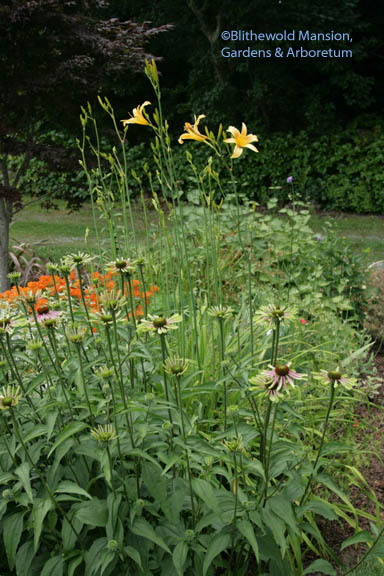 We heard our first cicada today and that to me is the signal of high mid-summer. All along this season we've been a good two weeks ahead – starting way back with the daffodils. I hadn't allowed myself to worry about what this might mean for August and September until I saw the daylily Hemerocallis 'Autumn Minaret' start to bloom yesterday. Although it's certainly lovely, it's an end of season sort of color. Better that it would wait and bloom with the dahlias we just planted in that bed. But gardens will grow – willy-nilly sometimes – and new combinations that we never could have imagined are always welcome, like them a lot or not. And I do like seeing Autumn Minaret with the freshly opened – and easily 4 foot tall – Echinacea 'Envy'…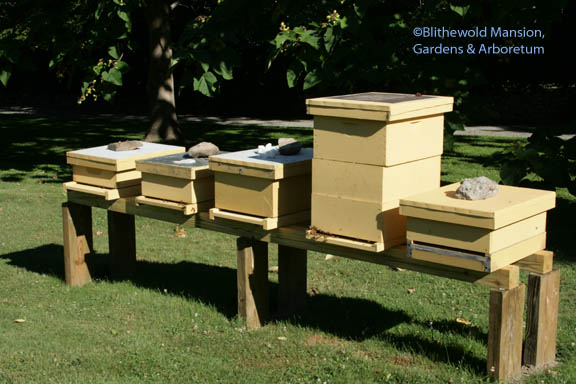 I have been meaning to do a post just on this exciting topic alone, but without further ado – and because every week should be pollinator's week (not just last week) – drum roll, please … we have bees! Jeff from Aquidneck Honey has placed these hives of honeybees collected from local swarms down by our nursery beds. We are really enjoying watching all of their busy activity throughout the gardens.
To carry you through the weekend, just in case your plans don't include hanging out here in Bristol for the 4th (5th) of July parade, here are some Friday photo ops from the growing Display Garden.
How does your garden grow this weekend? Does it think it's August too?
Happy 4th – whatever month this is!