Tuesday, April 28, 2020
|
|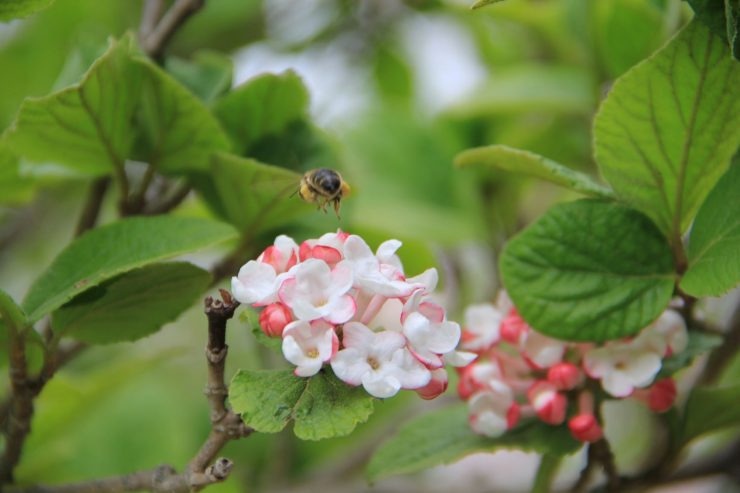 As April's daffodils fade, a new beginning comes with May's abundance of wildflowers, spring ephemerals and flowering trees and shrubs. The daffodils had the irresistible charm of heralding the start of spring, but for me this year, chilly, wet and windy as it was, it's the month of May that offers flowers of the most endearing charm. Delicate ephemeral May-blooming wildflowers evoke an old-fashioned connection to nature, since they're mostly seen in undisturbed naturalistic settings. I also connect with old wildflower books, finding them just as delightful as the flowers in the gardens. Trout lily (Erythronium americanum), trilliums (Trillium grandiflora), primroses (Primula elatior) and robust colonies of May apples (Podopyllum peltatum) are all flourishing now. The Korean spice bush (Viburnum carlesii) never fails to bloom by the first of May, and tulips and ground phlox (Phlox subulata) along with it. All the trees and shrubs are breaking bud and leafing out. It's like watching a slow-motion film on a daily basis.
Relying on old garden lore, I have always waited until after May's first full moon to set out tender plants. The first full moon in May is called the "Flower Moon" for the profusion of flowers in May. This full moon is also called the "Corn-Planting Moon," as farmers wait to plant corn until the oak leaves are the size of a squirrel's ear — or is it a mouse's ear? Maybe it's a small squirrel or a large mouse. Another name for the full moon in May is the "Milk Moon": farmers in medieval Europe would let their cows out to pasture on May first (Beltane) so that the rich new grass could nourish their calves. May conjures up all kinds of spring rituals.
This May will undoubtedly bring warm sunshine, many flowers and the opportunity to see all the beauty surrounding us in nature, no matter what our situation. May is full of hope and beauty — don't miss a single moment!
Featured Image: Viburnum carlesii blossoms have honey bees all over them.