Wednesday, October 21, 2009
|
|
fall
,
fall
,
fall clean-up
,
lotus
,
tulips
,
tulips
,
volunteers
,
volunteers
,
weather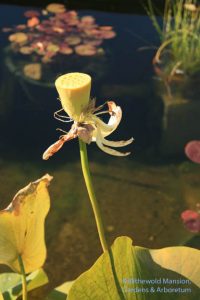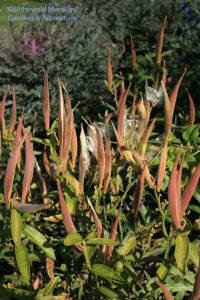 I know I'd be complaining bitterly right now if we had had a frost or (heaven forbid) a snow but it would be so much easier to let go of the gardens if they looked melted and awful. The title I chose for this post is misleading – I can't begin to tell you how to let go because I'm having the hardest time this year. Truth be told, I think I have this very same challenge – Gail might call it a mental toughness test –  every year. And to make matters worse, Gail and I both weaken when the other starts to slip. Gail might come in blazing, "It's all coming out! It's time!" but if she catches me looking wistful, her resolve turns to mush. I'm every bit as soft even when I think I've finally steeled myself. (You can tell by how the greenhouse is filling up with 2 of each plant I claimed we didn't need… It's like Noah's ark in here.)
But we've got this window – this beautiful week – and while nearly every cell in our bodies cries out that the gardens look beautiful and should remain so for visitors' sakes, we also know down to our bones that next week could be too awful in some rainy miserable way to do a lot of work outside. We've got to let go.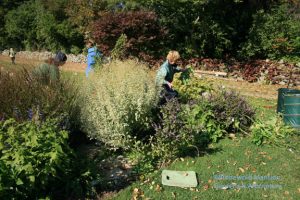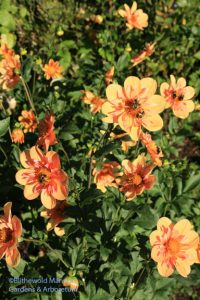 With every sad ending we can only hope for a sweet joy to make it feel worthwhile. It definitely helps that as we and the volunteers (all of us cringing) take out still-blooming annuals and start cutting back perennials, we're making way for the tulips to go in. (But of course we must wait, if we possibly can, for a killing frost before taking out the dahlias…)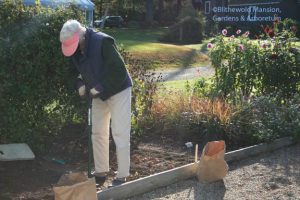 Are you having trouble letting go too or has the weather made it any easier on you?