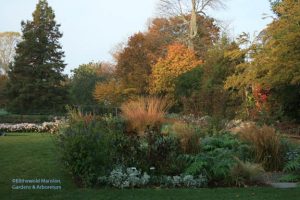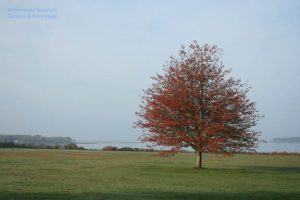 I will also pitch, shred, and rake on election day.  The morning is gloriously warm and delicately sunny but I woke up tense and nervous and am still having trouble relaxing.  I won't be able to head to my favorite polling station until much later so until then my remedy will be to throw myself heart and soul into the garden.  For anyone else suffering as I am, I would also recommend a long walk away from TVs, computers and radios and towards the sounds of crows and crisp leaves and the scent of cinnamon fern.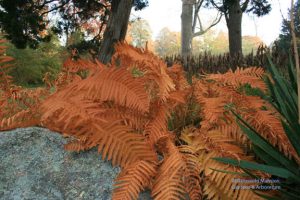 We've still got gardens to put to bed – the last of the dahlias came out yesterday and we'll work on taking out more melted annuals from the Display Garden beds today.  Yesterday too, Fred and Dan brought me a beautiful pile of dry leaves – twig and dog poo free! – to shred.  I can think of no better way to clear my mind than to hurl leaves into a noisy shredder.  I know that I won't be able to really rest easily until I can cast my vote but I hope at least I'll be too exhausted to still feel the nervous jitters.
What do you still have to do in the garden?  And what will you do to relax today?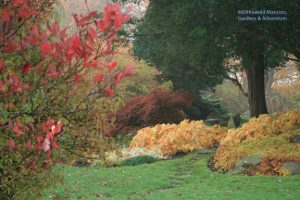 Go vote!