Friday, November 9, 2012
|
by Tree Callanan
|
Back to Blithewold
,
Blithewold mansion
,
bristol
,
Christmas
,
decorating
,
Holiday
,
Italy
,
mansion
,
rhode island
,
RI
"I simply love it," was Jane Hennessey, fifth year decorating volunteer's response to why she keeps coming back to help prepare Blithewold for Christmas at Blithewold every year. Jane and her best friend, Debbie Brown, were tasked with decorating Blithewold's living room in the theme of Italy.
Once the team learned of their theme, they started getting creative by stemming off of the country and it's culture. They know their theme all year and explained it's always in the back of their head so ideas will come to them every so often. In fact, planning all year for the room is one of Jane's favorite parts about the decorating process. She explained how exciting it is for the women work so hard and then get to see the finished product at the end.
The living room is one of the larger rooms that is decorated for Christmas. There is a lot of ground to cover. The mantle and tree are Jane's favorite part to decorate. She feels these two pieces in the room really tie the whole thing together. The tree was strung with beautiful lights and decorations, including bunches of grapes, representing Italy. Under the tree were beautifully wrapped Christmas presents with Italian flags tied as ribbon. So creative!
With the time and effort of decorating comes defeating challenges, big and small. This year, Jane said some of the garland was missing lights and it can be extremely tricky to reach tall places because the room has such high ceilings. The light bulbs in the garland were quickly replaced and the team was successful in reaching even the highest points of the room, leaving no space un-decorated. That's dedication!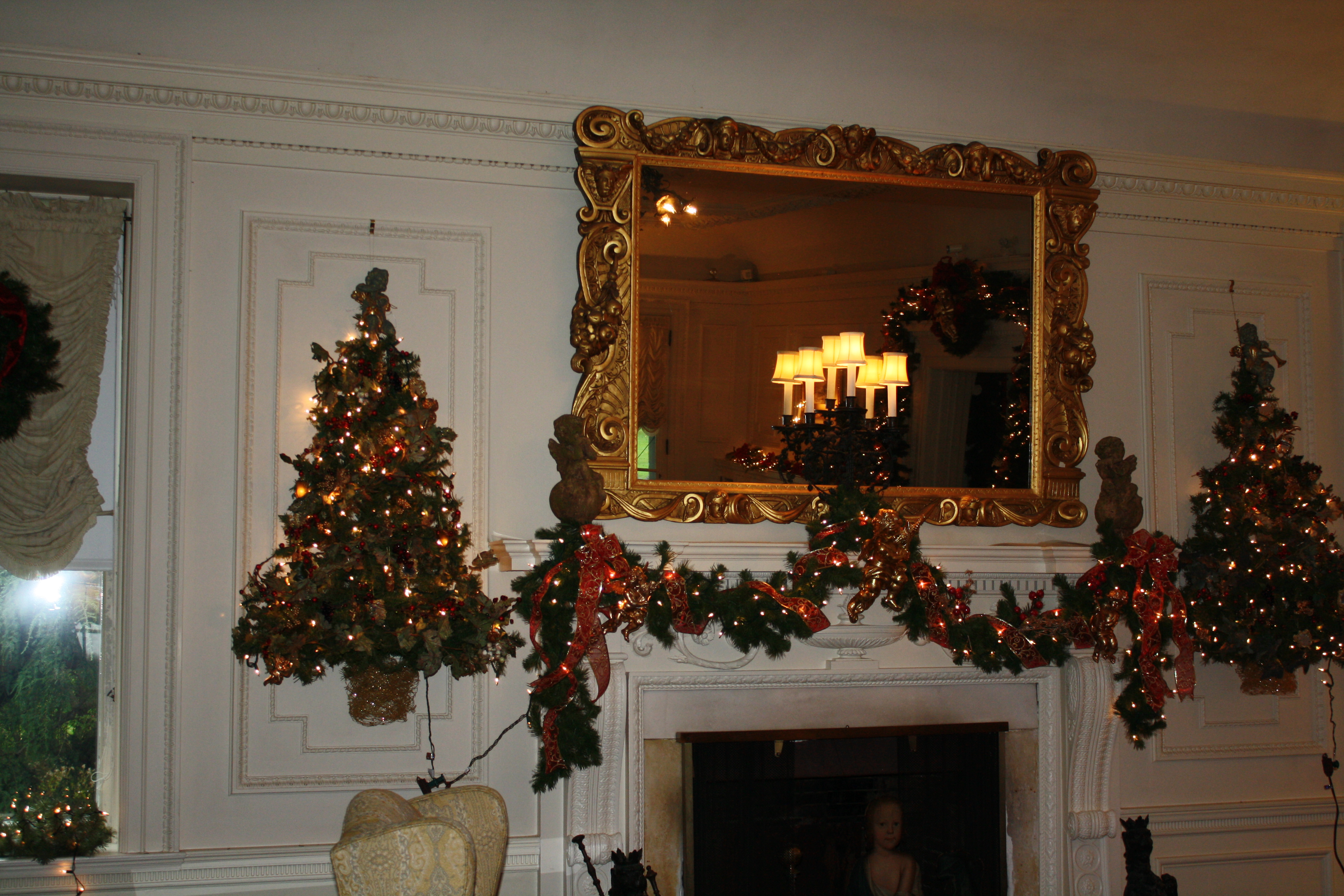 For more progress on Blithewold's holiday transformation check out our Facebook page and Twitter. To see more photographs of Christmas at Blithewold please visit our Flickr and Pinterest!
—
Warmest Regards,
Caitlin Galeotti
Roger Williams University 2014
Blithewold Communications Intern