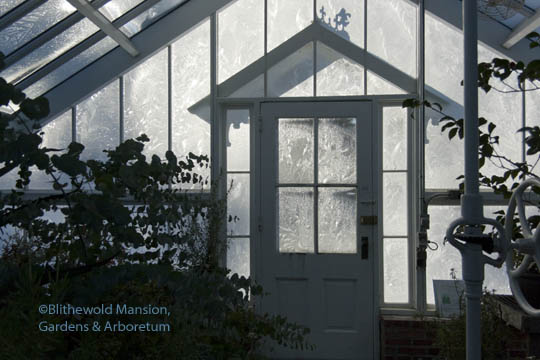 I think there's a part of every gardener who chooses to disbelieve, ignore or at the very least push on the arbitrary seeming zone boundaries laid by the USDA. But then every few years we get a day or two in the winter that makes us cringe for our "marginally hardy" plants. When I got to work this morning it was -1°F with a bitter wind blowing out of the north. To me and to some of our plants, that's cold. It's hard for me to believe that if we truly are in the zone 6a that some zip code zone finders say we are (others say we're a 7 and now I'm really confused) it would be possible for it to get even colder. -10°? No thank you. That's just not for me and even -1° is cutting it close for our Aucuba japonica and Harlequin glorybower (Clerodendrum trichotomum) among other things.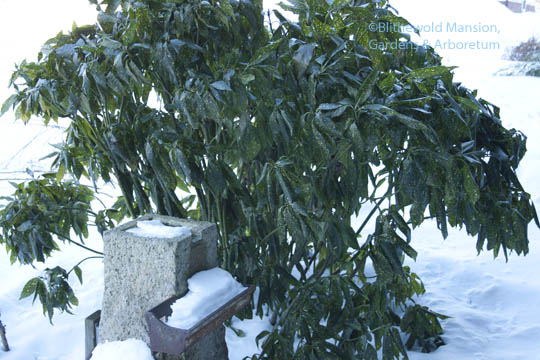 But actually I'm not worried. It's possible to live in the zone now and again and still be in denial of it. There's a good heavy blanket of snow protecting everything (at least those things that weren't smashed by it like the poor Rose Garden daphnes…) and we've had longer stretches of bitter cold than this in years past and the survivors survived. If worse comes to worse the tender plants will die back to the ground and start fresh. The Clerodendron, in fact, is only protected by a low stone wall by the North Garden at the top of the Great Lawn and has not died back even in the worst of winters. (Was it January in 2004 or 2005 that never rose above the teens?)
Have you been in your zone yet this winter? Are you worried about any plants?