The North Garden is done! (pretty much. for today, anyway. mostly.) Yesterday on the way over with carts full of plants in nursery pots,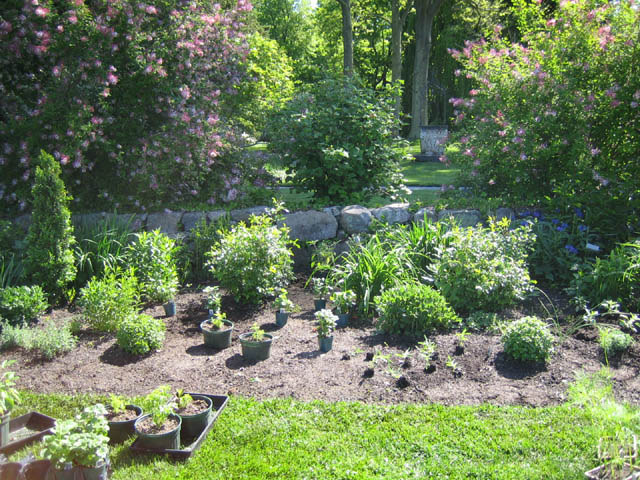 Gail and I remembered almost at the same moment that we had intended to borrow just a few more things from the Idea Beds for the North. According to Gail, Sheila Loerke (who was Blithewold's Assistant Horticulturist before she passed away in 2004) always thought the North Garden could use some distinctively shaped shrubbery. In her honor and memory, we relocated 4 pencil thin boxwoods, one to each bed and 2 blobular boxwoods to the entrance path. As soon as they were in the ground Gail and I stood back and said "Yup. That's what it needed!" (Sheila is up there saying "told ya so" and smiling, hopefully.) This morning the Rockettes forked out tulips while I went back to the greenhouse twice for forgotten items (I'm much too young to call all the forgetting anything but dingy-ness) and then planted 215 tender color makers (Salvias, Zinnias, Ageratum, Dahlias, Browalia, Cosmos…) in about an hour. What a group!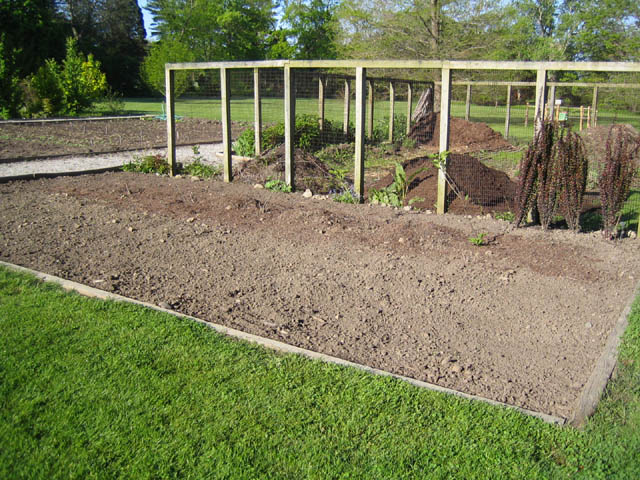 The Deadheads were also a mighty workforce: Yesterday they forked all the cutting bed tulips yesterday and weeded the fig/melon bed down by the compost area and then said "what's next?". I honestly don't know what we would do without them.
Things just keep blooming! If only the computer had scratch 'n' sniff — this (Carolina Allspice)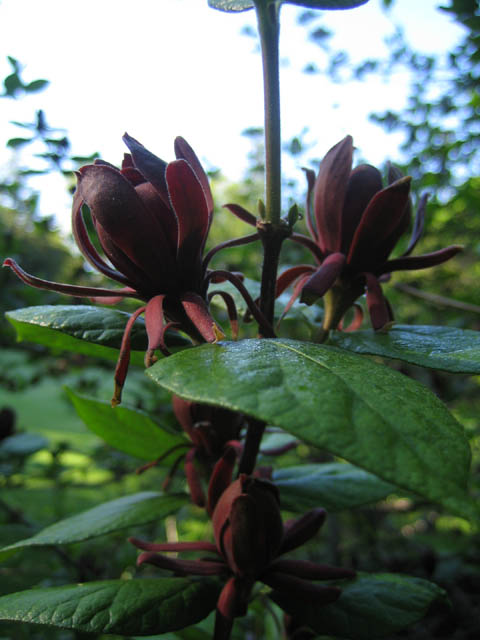 smells like juicyfruit gum and this one (Empress tree)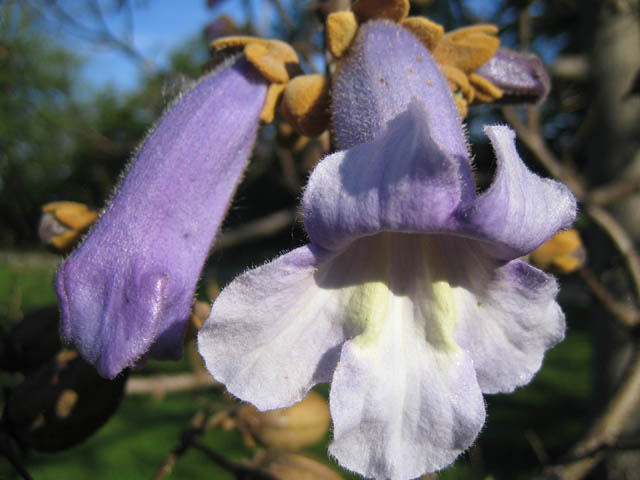 smells like grape cough syrup. You don't believe me but it's true!
The Tamarix by the water is all budded up and the Beach plum is sweetly blooming away down there.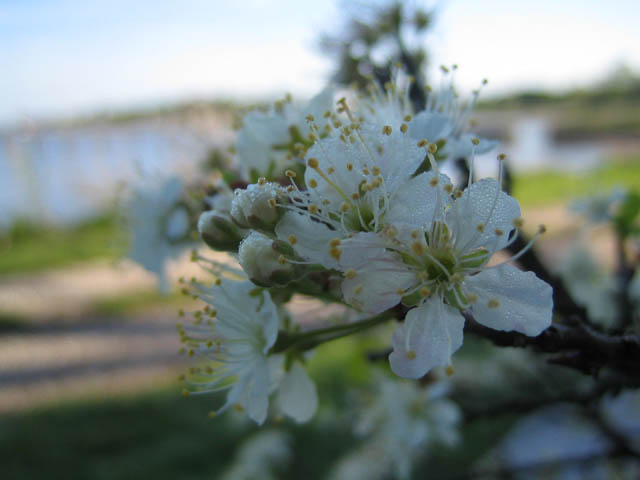 and remember the little butter burs? This is what it looks like now!