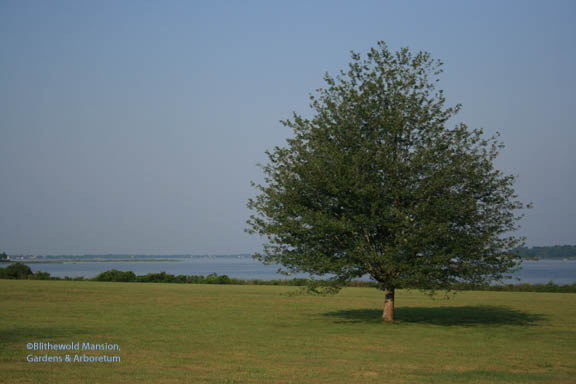 … with envy! Today dawned as an envious day – the kind of day that calls out for a sit in a shady sea breeze with a fistfull of watermelon and an icy lemonade.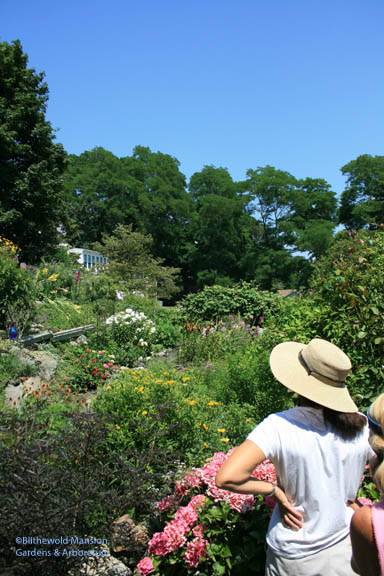 How serendipitous then that today was the day Nick (a.k.a. Nick the Willing) opened his house and gardens to us and the volunteers. As we strolled up and down and all around Nick's hillside on the Sakonnet River in Portsmouth, every single one of us turned shades of chartreuse.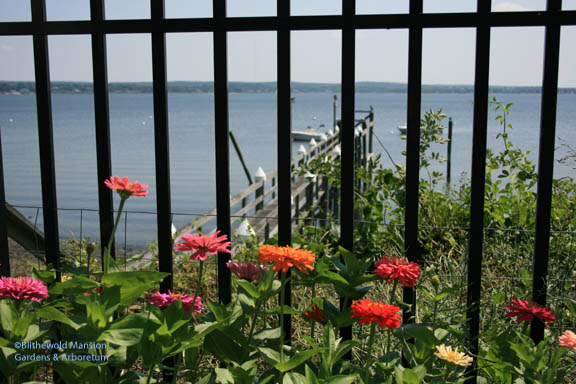 It was obvious to us all that his garden is a beautiful consuming passion and he never takes a break on his dock, in his pool or kicked back on his sun porch gazing at the river. And when he's not in his garden he works on making the most amazing images with a ginormous large format camera and collecting art. And we were all struck by how he is completely surrounded by things to at least rest his eyes on!
I think it's very important to have restful things for our eyes to refocus on even in the garden – most of us have lawns for that very reason. Even if we don't give ourselves a grass nap, we can use it as an eye break. — It's funny to me that green is the color of the envy monster because it is so gently calming and easy. Green flowers are a fun way of bringing that restful break right into the garden beds. Here are my current faves:
How do you rest your eyes in the garden? (- don't tell me you actually let yourself nap!) And I've heard some say that green flowers are "weird" – what do you think? Informal poll: green flowers, are they easy-eye-rests or just plain bizarro?