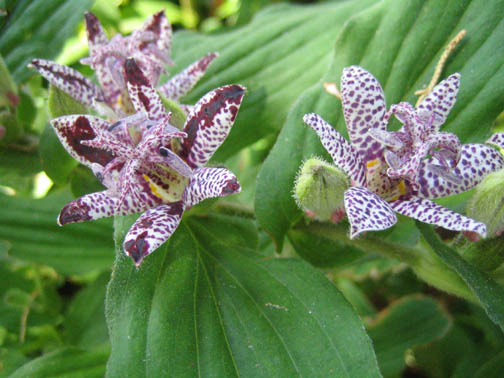 I can't imagine being the kind of person who already knows it all. I spend almost every moment trying to catch up – if I'm not finding something new to know, I'm quizzing myself on what I thought I knew and being schooled again on what I've already forgotten. I opened my eyes in the Rock Garden this morning and saw Toad lilies (Tricyrtis hirta) that I don't ever remember noticing there before. As a matter of fact, I read a post about them recently (can't remember where … whoever wrote it, please send a comment and I'll plant a link! -click here and here) and I thought (or maybe even said in a comment?) "I wonder why we don't we have those? – Gotta put them on the list…" A new (old?) path has opened up in my brain!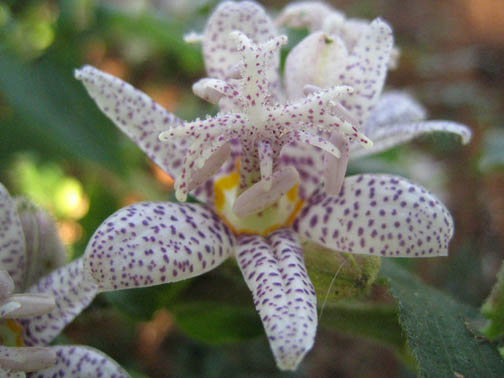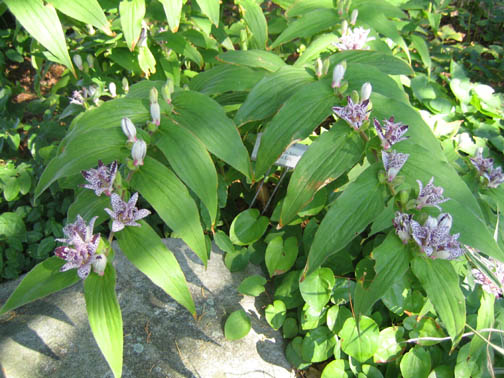 And how could I forget Thistle (Onopordum acanthium) – an outstanding biennial – in the Idea Beds? (oops! Gail took one look and said "but it's not a thistle! – It's an artichoke." duh. !) It took a monarch to remind me.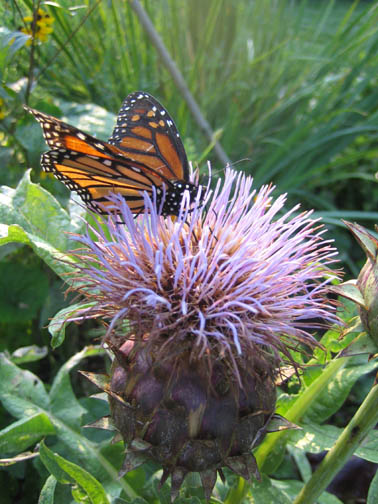 Speaking of biennials (plants which grow leafy the first season then bloom, set seed and die in their second season)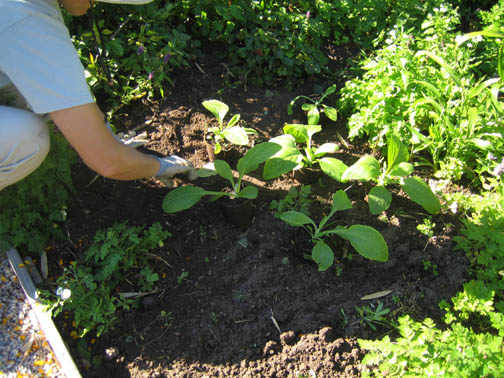 , I've learned a good trick for more-blooms-no-waiting. We appropriated some foxglove (Digitalis purpurea) seedlings to flower in the North Garden and Cutting Garden next year: In July we sowed seeds from the Dry Shade Bed foxglove and dug seedlings from around other mother plants by the Summer House. We grew the babies on in the greenhouse and planted most of them out in the Cutting Garden yesterday. Gail chose Cutting Garden beds with good winter drainage and we'll move any survivors from there into new locations next spring. We'll also plant some in the North Garden in a few weeks when we remove and divide some of the Phlox. With any luck we'll have flowers and new biennial banks to draw from next year.
Diane, one of the Florabundas, is learning something new today too. DJ Garrity, Mt. Rushmore artist in residence, is teaching Diane and a few others how to carve stone. Over the next couple of days Diane will release the person she sees inside her block of marble (Move over Rodin!).
And what did you learn today? (By any chance, have you learned what this vining weed is??)