Friday, October 28, 2016
|
|
bulbs
,
Christmas
,
container plants
,
Cutting Garden
,
fall
,
fall color
,
foliage
,
greenhouse
,
greenhouse
,
How, When, What-we-do
,
perennials
,
planting
,
planting
,
projects
,
propagation
,
sensory stimulation
,
tender perennials
,
tulips
,
tulips
,
volunteers
,
weather
,
weather
,
what's blooming
,
what's colorful
,
what's fragrant
,
what's in bloom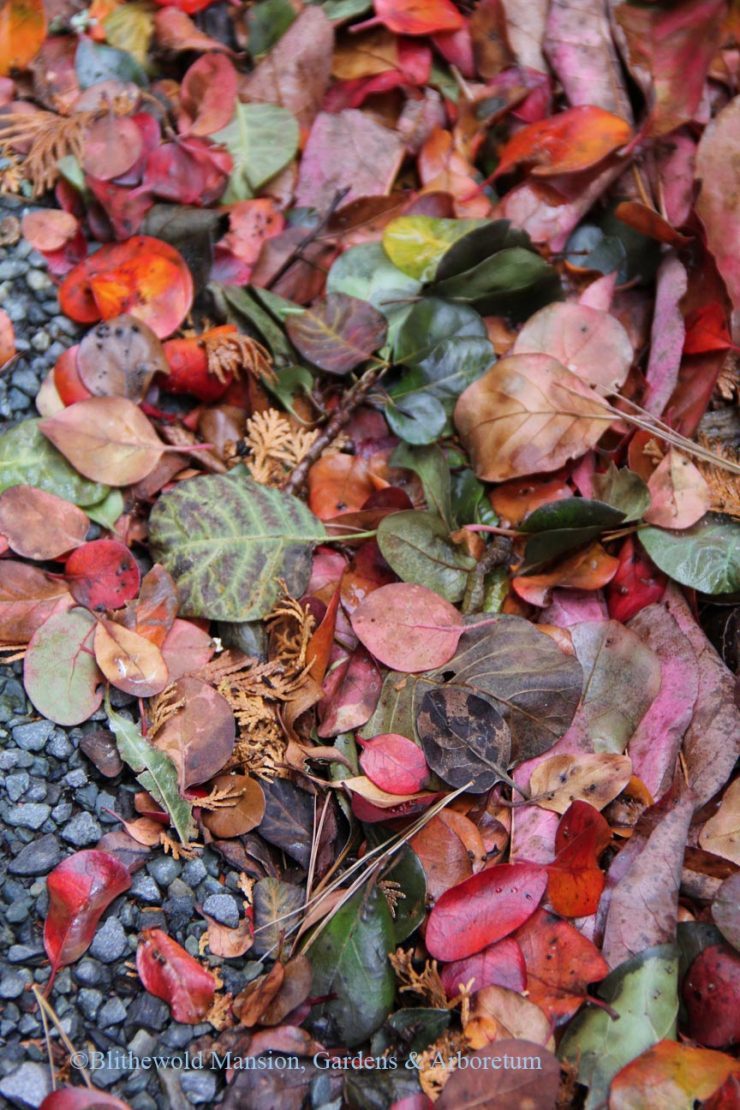 From T-shirts to winter coats – was it really just last week that we had temperatures into the 80s?  This week has been quite the change.  I had to pull out my winter work gear from last year to stay warm.  Brrr.  Thankfully the sudden shift to cooler temperatures didn't stop our volunteers from showing up to help us plant tulips!
October is a month in which we are going in several different directions.  The gardens need to be cut back in order to prepare for winter and also create room for planting tulips in the beds.  The display pots that spent the summer outside need to be brought back into the greenhouse as do the tender perennials that we planted in the gardens.  If we aren't digging up and re-potting a tender perennial, then we are busy making cuttings so that we will have plenty of new plants to work with for next year.    All this is done with an eye to night temperatures as we wait to see when our first frost will be.  We are also beginning to prepare for decorating the Visitor's Center for Christmas.  One morning we looked around and realized how much we had going on at once.
This may look like we are a little bit of a mess, but I promise that there is method to our madness!  The tulips in this picture are now safely planted in the Cutting Garden, the stock plants have been moved to the main greenhouse and the container plants have been given a good cleaning by our greenhouse volunteer Miana.  Here is the main greenhouse full to the brim with all of our beautiful plants.  It smells so lovely with the plants contained inside now.
We hope to see you soon at one of the Greenhouse Open House afternoons.  The Open House will be from 1-4 pm on Sunday Nov 6 and Nov 13.  You can find out more information here  https://www.blithewold.org/event/greenhouse-open-house/
Even though the temperatures have dropped and the big shift of plants back into the greenhouse is now completed, there is still so much beauty to see on the grounds of Blithewold.  Here is just a sampling of what catches my eye as I walk around the property.
As the weather turns colder, don't forget to get outside to see all that is going on in the natural world.  It really is a beautiful time to see how plants change through the seasons.  We hope to see you here at Blithewold.  We have a collection of so many unusual trees that reveal even more beauty in the colder months!  Happy fall to you and yours!