Friday, June 23, 2023
|
|
Camp Sequoia would not happen without its amazing counselors that work hard every summer to make it fun and exciting every week. Each one of our counselors were also campers and CITs. Camp Sequoia has touched each one of their lives in a special way to make them want to come back each year to spend their summer at Blithewold. Take a look at each one of our counselors and their favorite camp memories!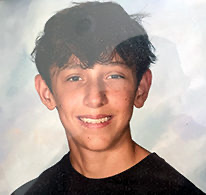 "Building the pirate ship out of an old box was my favorite memory. I also like doing water games with the campers."
– Owen Clark
" My favorite activity we do at camp is building the mansions. The campers are always so creative of what they can turn a cardboard box into!"
– Casey Motta
"My favorite memory from camp was doing all the activities from Pirate Day and dressing up for it."
– Nick Clark 
Take a look at their full bios here!
https://www.blithewold.org/programs-and-events/camp-sequoia/#meet