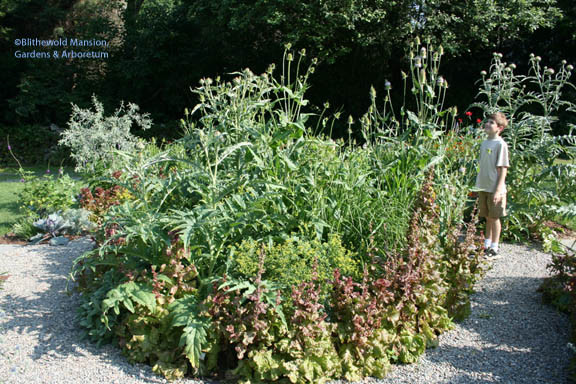 TUESDAY TUESDAY TUESDAY!! – MONSTER PLAAAAAAANTS! Get your tickets today!
It's very possible that the heat and humidity of the last few days have caused my brain to crash but I've been overwhelmed and downright noisy about the supersize-me ginormousness of some of our plants :
Especially the lotus (Nelumbo 'Mrs. Perry D. Slocum)
The lettuces (which we took out today and replaced with ornamental peppers)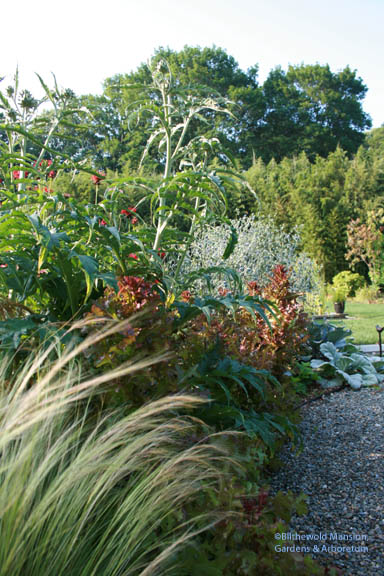 The Teasel (Dipsacus fullonum)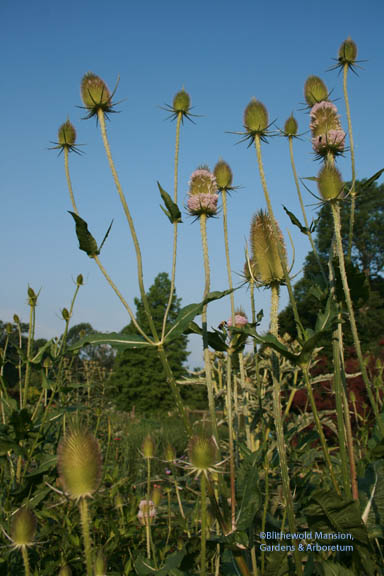 Ligularia 'The Rocket' – I am more impressed by these than all of the bottle rockets over Bristol on the 4th – plus it's quieter…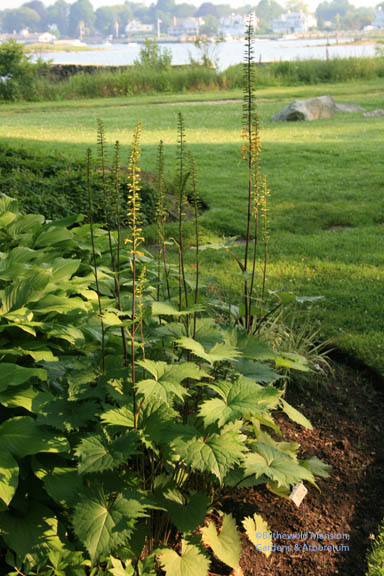 A potted Burkheya purpurea (a what?) that we were sure was dead about 2 months ago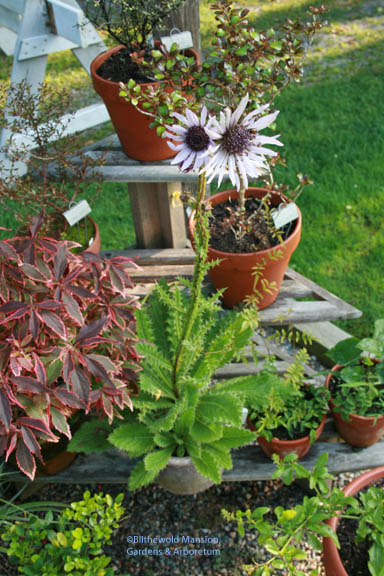 And our "baby beast" orchid cactus (Nopalxochia ackermanii) was so overcome by its own hugeness that it fell right over.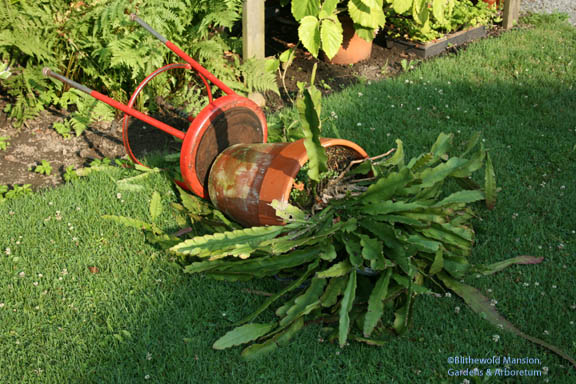 Not only are a lot of the plants the size of Buicks but in the last couple of days, Lilah and I found nearly a dozen skyscraper weeds masquerading as desirable specimens! Does this ever happen to you? (Look at how proud Lilah is – I almost wonder if she let it grow on purpose…)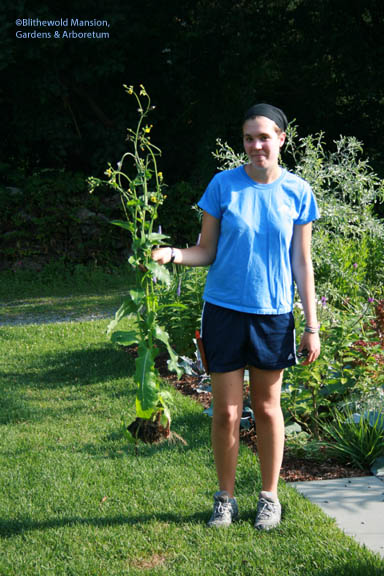 The Monster Plant Rally will be ongoing – get your tickets at participating Blithewold Visitor Centers everywhere!