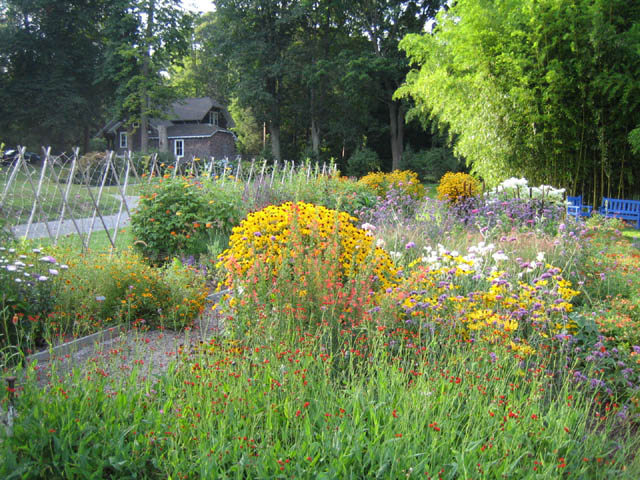 Rather than entertain the pants off/bore you to tears with stories about how I spent my summer vacation, I think it would be better to show you how Blithewold spent my summer vacation! It feels like I've been gone an age. The greenhouse computer couldn't quite remember how to turn on at first, the space bar on the keyboard has settled under the weight of neglect and the garden looks like it didn't miss me a bit. Two weeks ago it was still toddling along and now it's grown as tall as me, started dating and learned to drive.
The first thing I noticed was our Stapelia which, all of a sudden in the middle of the ocean had a bud the size of my fist. (click on pictures for larger images)
The Helenium 'Butterpat' and Rudbeckia triloba are vying for biggest yellow with Helianthus 'Lemon Queen'.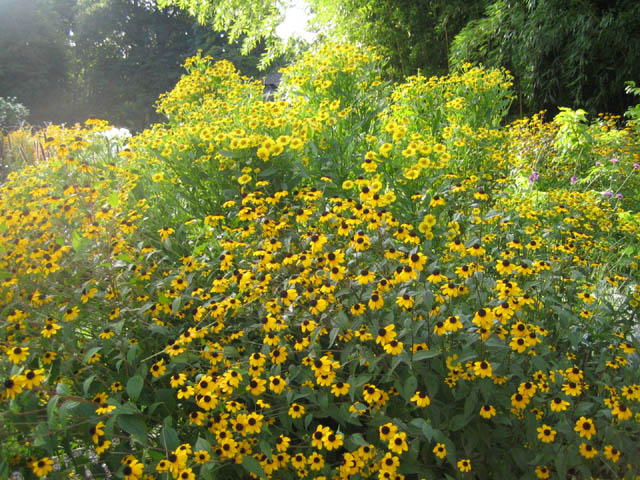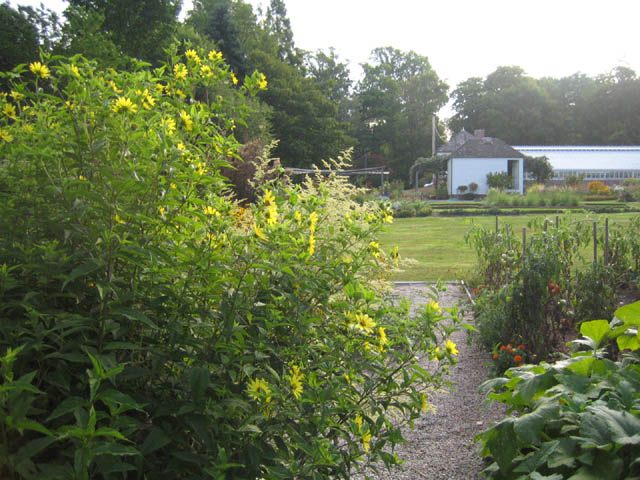 I think it's a draw.
The Sanguisorba are also suddenly over my head.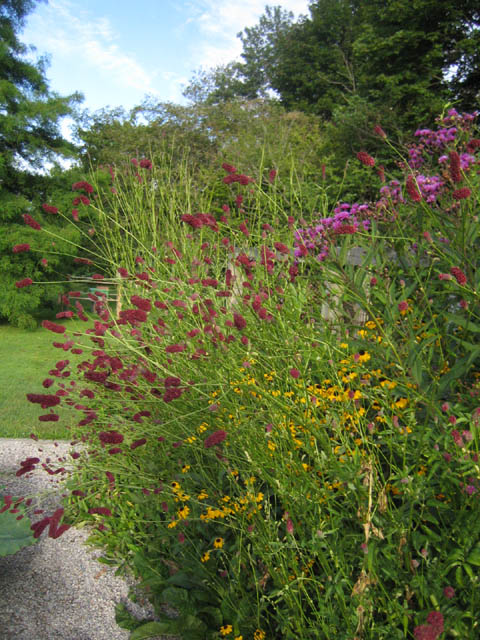 Not only all that but the dog days seem to be over. This weekend the heat broke and I put a sweater on for the first time since … May? Signs of fall are all over the place – nurseries are selling Chrysanthemums, I have an urge to purchase new shoes and a pencil box and some trees look like they are starting to think about getting ready to turn.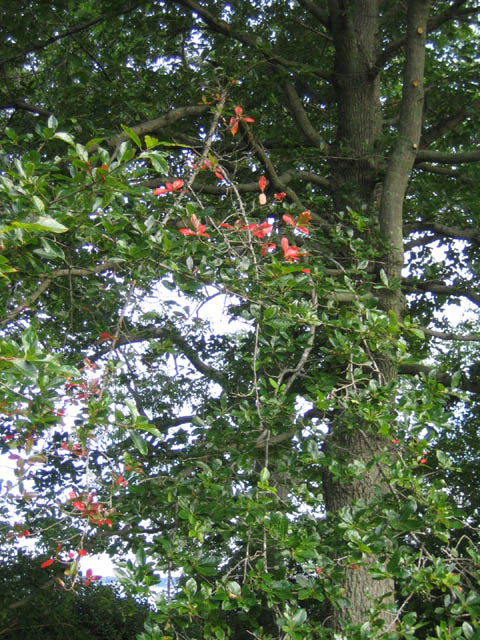 I spotted a red flare on the Tupelo (Nyssa sylvatica) down by the Rock Garden. Thank goodness other trees are still blooming (I'm not ready yet for summer to be totally over). The Moongate Sophora reminds me of fireworks.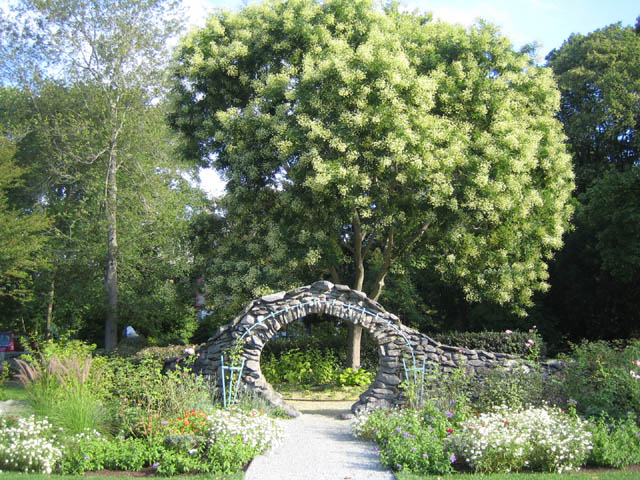 Bits of rain here and there (some during the Display Garden Soiree — I heard that that night there was a little thunder and lightning – percussion and a lightshow for the Thomas Family Celtic Bluegrass Celebration!) did not fill the frog pond.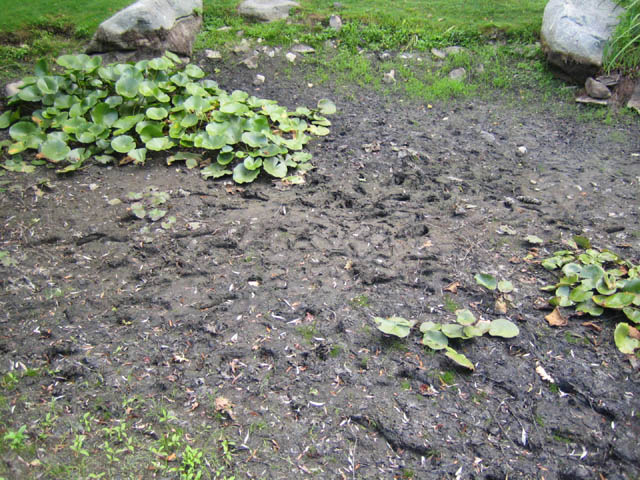 There are all sorts of critter tracks through the mud – deer, racoon, human child – I hope the frogs are well buried and waiting out the dry spell with a good book.
I'm sure there's much much more to report – Gail will fill me in tomorrow on what else I missed. And I'll show her this: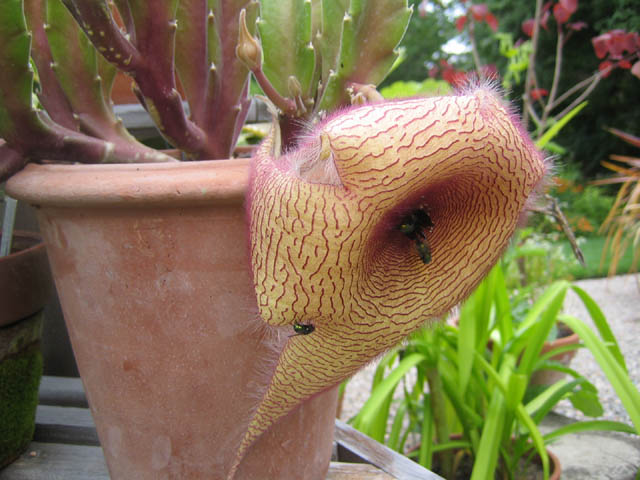 It's good to be back!