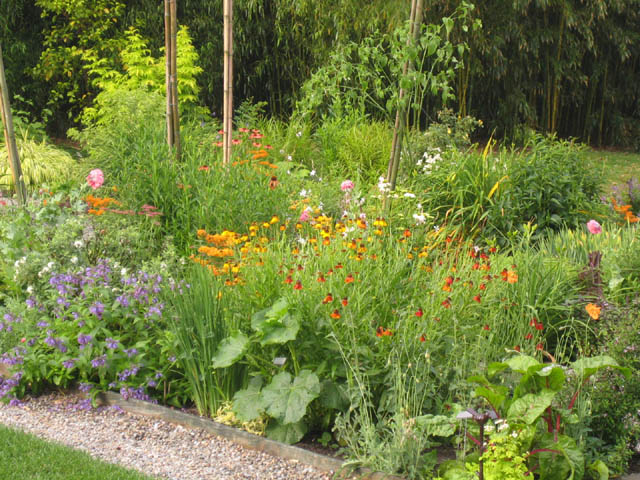 What do you do when you don't know what to do? Who do you turn to for advice? Your mom? Your best friend? Your life-coach? What if you don't know what to do in your garden? Who do you turn to then? Over at the Garden Rant blog I found a post and a link to this NY Times article about garden-coaches. Evidently you can pay someone (big bucks) to come to your garden and tell you where your weeds are and cheer you on to "just do it" when you want to rip out those ugly shrubberies but are scared that it's the wrong decision and you're worried you'll regret it forever. Personally, while it's tempting to try to make some mad money as a coach, I think giving advice is what friends and public gardens are for! Part of Blithewold's mission is to "teach and inspire" and we fully expect visitors (for the price of admission or an annual membership) to steal ideas from our Idea Beds (and all the other gardens) and use the property as a a living identification key and how-to book and to ask us questions.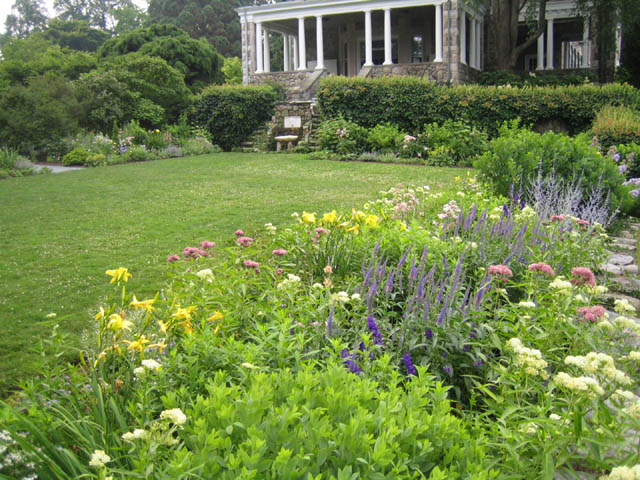 Just this morning a Blithewold member came to the greenhouse wondering how to prune his roses to keep them in bloom. ("Are they repeat bloomers?", I asked. "ummm… errr…", he said. But if they are, now he knows what to do!) There are gardeners and groundsmen on the property every week-day, and Sunday afternoons (starting this past Sunday with superstar Gil Moore) there are Garden Docents available in the gardens to answer questions and shoot the garden breeze with visitors. Use us!
All that said, getting a good garden coach to come to your own garden might be just the thing to kick start a passion and sometimes it's just necessary to hire professionals. This past spring, we asked a water garden guru from Nelumbo Water Gardens in Wickford, RI to fix our cement pond and this weekend the lotus we got from them started to bloom — according to Gil, it was the talk of the day!