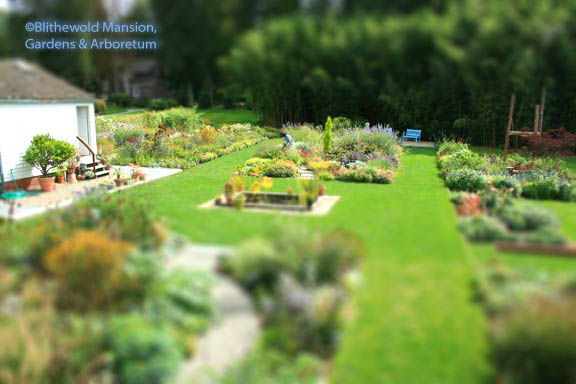 The entire horticultural staff went to the first of our winter conferences this week.  I can really only speak for myself, but I think we get a lot out of these outings.  Not only did we get to pal around with Layanee from Ledge and Gardens and learn scary things about Emerald Ash Borer and Asian Longhorn Beetles but we had the pleasure of listening to Sydney Eddison give her Gardens to Go: Creating and Designing a Container Garden
talk and slide show.  We already have a well worn and dogeared copy of the book on the potting shed shelf and it's one that Gail and I each have at home too.  And even though we refer to the book annually for container bed ideas as well as for new furniture colors every so often, hearing Ms. Eddison talk about her process was like seeing the photographs (by Steve Silk) of her garden for the first time.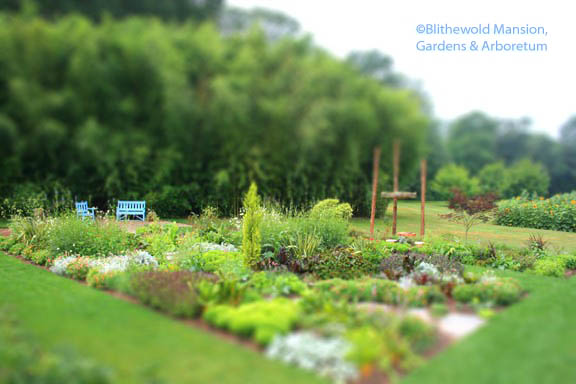 She talked about borrowing from her experience as a set designer when she designed her patio container garden and it was like a little light went on in my head.  Of course a garden must have an entrance that entices you in and even doors themselves are important elements in the garden.   You never know who might walk through so she says to make sure to allow for and embellish that mystery.   Frames are very important in sets and gardens because they help draw the eye to vignettes and vistas.   And the flow of movement in a garden is as important as on a stage.  You certainly don't want the ingenue (especially if that's you) to trip over any of the props.
A fresh perspective calls for a fresh perspective and I learned this picture trick from Sydney Eddison's partner in publishing, her favorite garden photographer, Steve Silk.  "Tilt Shift" is a photo editing technique (click here for a Photoshop tutorial or here for a web editor) that somehow magically transforms the view from life size to itty-bitty-teeny-tiny.  It's like creating a mini model mock-up of the garden complete with flocking grass and paper trees.  (Be careful if you try it.  It's a little addictive.)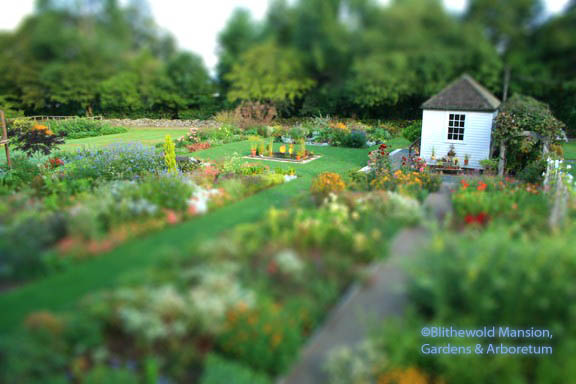 Are you finding any new perspectives on your garden?