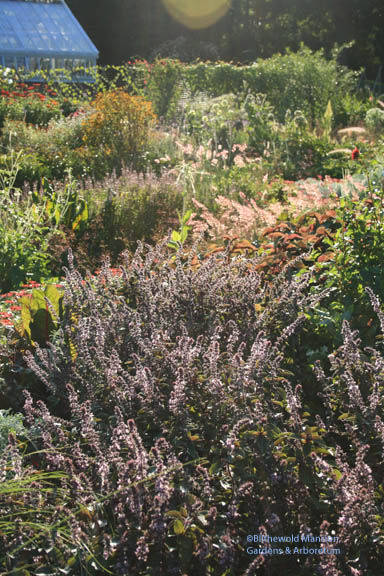 I am often asked, usually when I'm away from work, when would be the best time to visit Blithewold.  And of course I say, "It's always a good time to visit Blithewold!  Why aren't you there right now?"  I really do think there's always something beautiful to see to make a visit worthwhile.  But. There's honestly truly no time like the present.
I know gardeners.  (It takes one to know one.)  We'd all love to get out and see gardens when they're fresh and lovely in the spring but that's when our own gardens are their most demanding.  And high summer is … well … it's the middle of summer.  It can be hot and awful.  That's when I tend to get easily exhausted and there's watering to be done and then a nap in the shade or a swim in the ocean is about all I can be talked into.  How about you?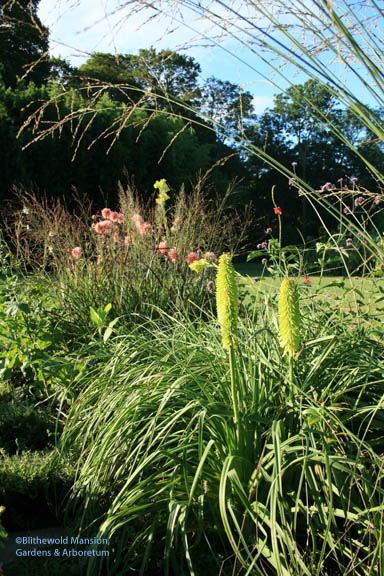 Come September I'm willing to leave my own garden – if only to procrastinate weeding – and find inspiration elsewhere.  It's time to plant and divide and move and replant in the garden and as the season winds down I have a real need to get jazzed about the whole process again.
But we're not winding down here the way my garden at home is winding down.  It's more like we've just hit our stride.  So right now is a/the perfect time to visit Blithewold!  The light is just right – even blazing midday won't fade these colors and the temperature is ideal for a walk and a linger.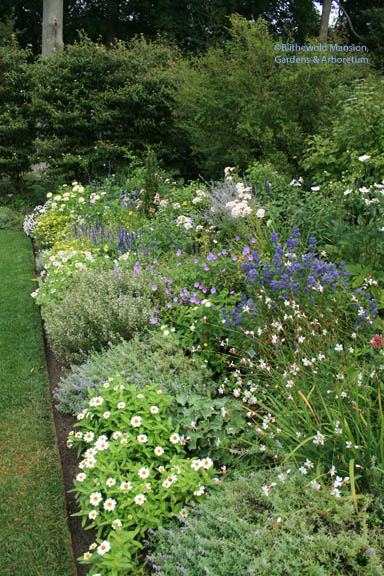 Fall Gardener's Day is coming up next weekend (September 20th, 10 – 2:00) and promises plenty of inspiration and information plus a little shop therapy and a raffle gamble.  Mike Chute, Master Rosarian will talk about hellebores — just kidding!  Mike will be talking about preparing roses for a New England winter.  Blithewold's own Dan Christina, (assistant grounds manager) will talk about his favorite thing – miniature gardens; Gail and I will do a tag team demo on our favorite thing – terrariums. (–Is it odd that we all spend our work days on 33 grand acres and go home to tend and gaze at tiny gardenlets?)  Super star volunteer and plantsman, Gil Moore will teach propagation (better he than me!); Bonnie Kavanagh, an herbalist will lead an herb walk; Emily Gedney, nutritionist and food writer will talk about eating local food in season and do a tasty cooking demo; learn how to make paper from textile designer, Robyn Borges; and The Good Earth gurus, Joyce and John Holscher will talk about organic gardening. It promises to be an eventful event and I hope to see you here!
And if you can't be here, where will you go for September inspiration?