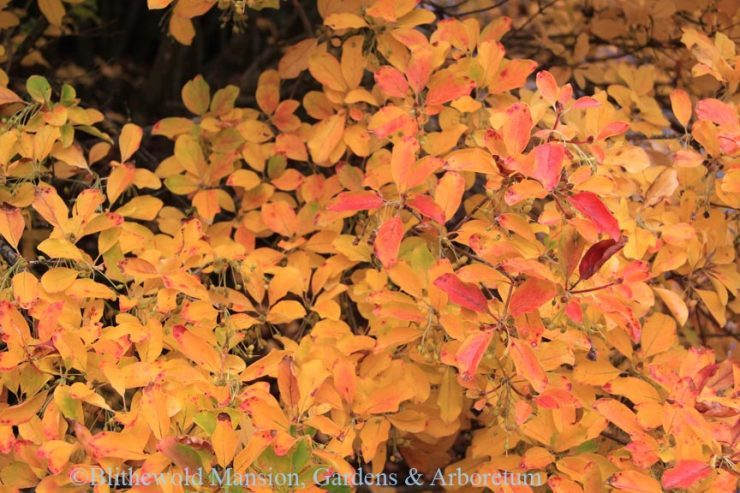 The colors are turning here in a spectacular way.  With every twist of the path I spy a new favorite plant to photograph.  Gail and I can't stop taking pictures of all the gorgeous trees on the property.  In leiu of a regular blog, I will leave you with some of our favorite spaces around Blithewold.  Happy leaf peeping!
This Redvein Enkianthus that sits close to the North Porch is eye catching.  Its peachy-orange color just developed this week, heralding the beginning of November.
This next plant is commonly known as Groundsel.  It is a salt water shoreline plant native to the East Coast of the United States.  The fluffy seed heads are showing off near Blithewold's Rock Garden.
There is so much more to see around Blithewold.  Come and experience this colorful time here with us!  And don't forget about the Greenhouse Open House Sunday November 6th from 1-4pm.  We hope to see you soon!