I wonder if everyone had as glorious a Memorial Day weekend as we had here in sunny RI? Every nursery and garden center I passed by seemed packed with color – both human and floral. Local nurseries have a lot to contend with – sales are fair-weather driven/dependant and competition is fierce. I was happy to see that gardeners were shoppers this weekend and even I succumbed to a busman's holiday – I was lured into one of my favorite nurseries and totally taken by the most abundant fuchsia on the planet!
I couldn't stay away from Blithewold this weekend either – look what's blooming now! The Tamarix went from this to this over the weekend.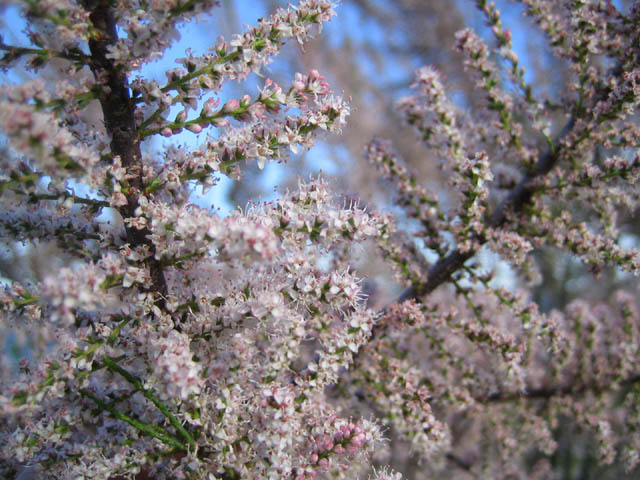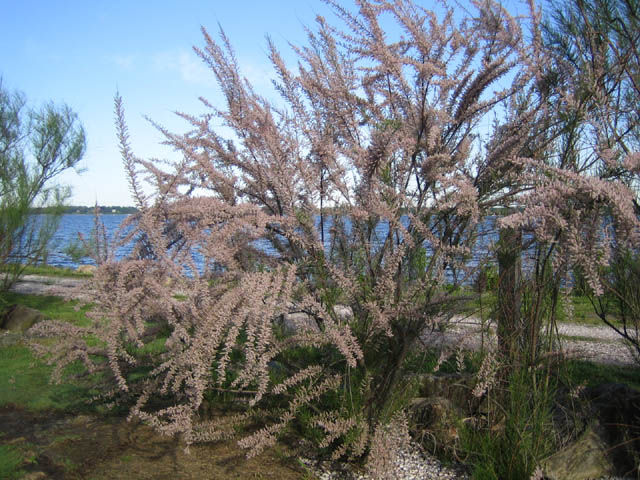 Julie (the Director of Horticulture) told me this morning that she's never seen it so floriferous and she also told me that it was Bessie's favorite shrub and she also had planted them down by the water. (Bessie Van Wickle McKee was Blithewold's founding mother)
The North Garden is beginning to burst – the Lady's Mantle is showing signs of froth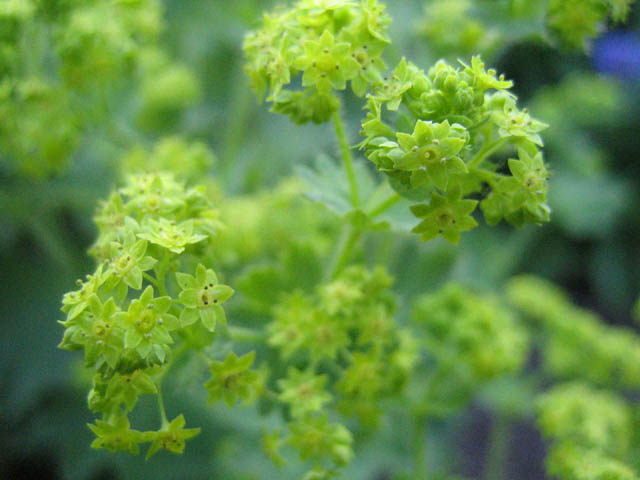 and the perennial bachelor buttons are bluer than blue.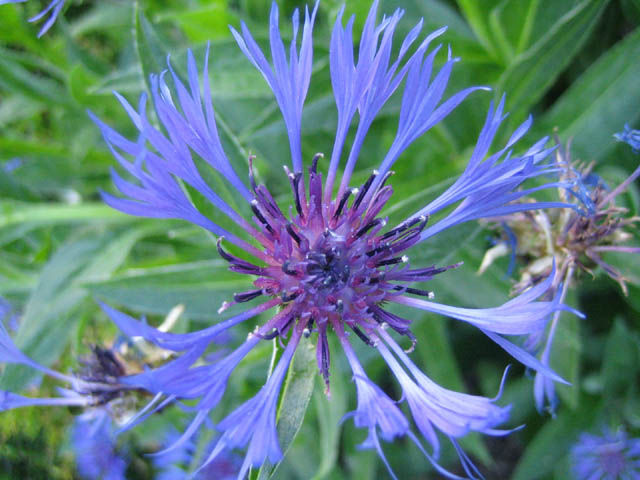 Clematis integrifolia is just getting going too – this one doesn't climb but if we don't hoop it, it flops right over.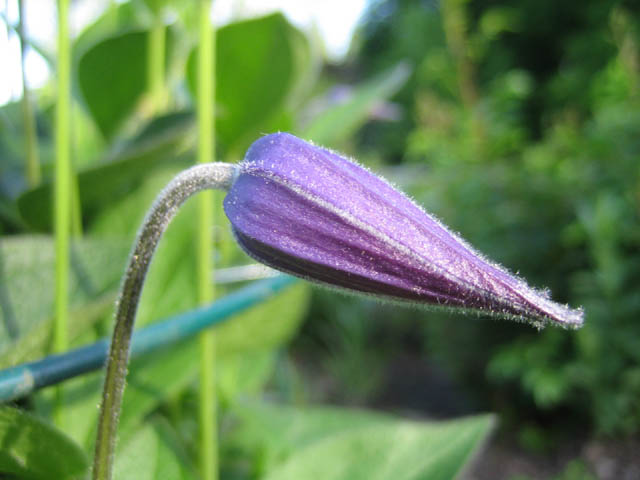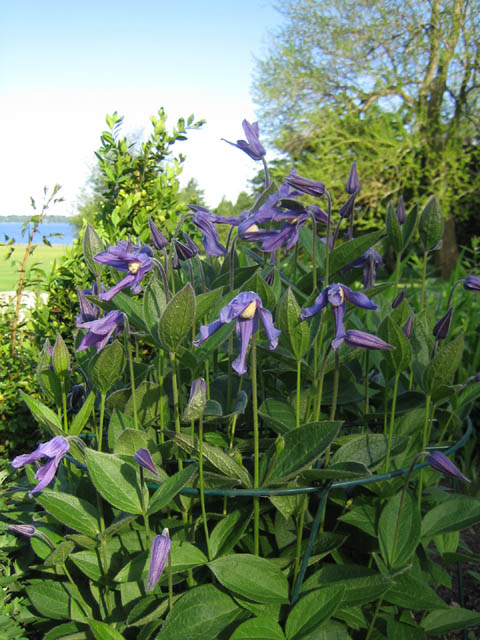 Clematis is getting going all over elsewhere too! – here is 'Guernsey Cream' by the Moongate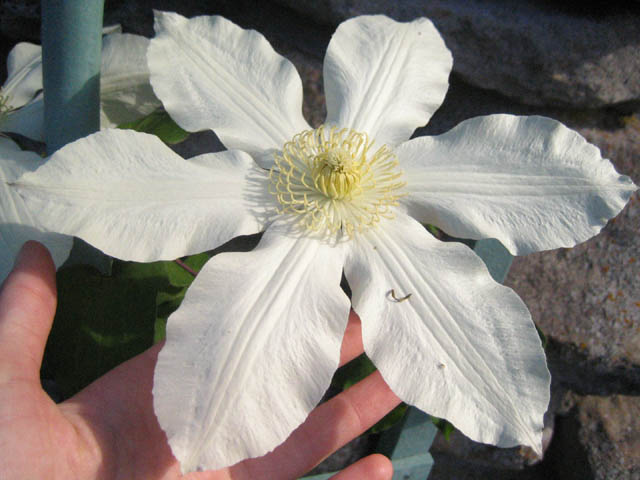 and old favorite, 'Nellie Moser' hanging by the Visitor's Center.