It's been a busy week of pretty light, projects and laughs – here's a little review in pictures.
On Tuesday morning the last (?) Lotus bud opened up.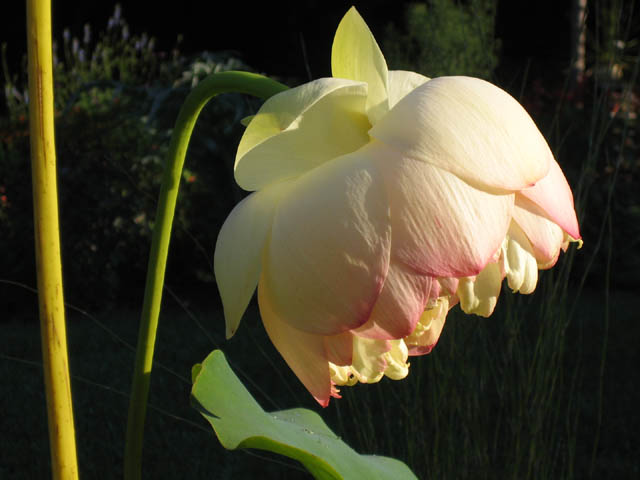 On Wednesday, the volunteers had an extra helper — Julie, our director of horticulture belongs to Tara, a Tibetan comedian diva who just says "poo" to the no-dogs-allowed-at-Blithewold rule. Dogs generally seem to have a different kind of (dis)respect for the gardens than we do… Dog loving readers, would you agree?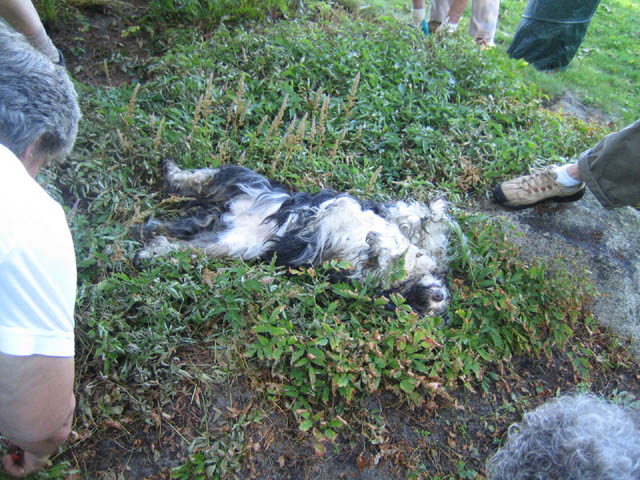 Because I liked how these pictures came out, here's another daylily 'Autumn Minaret'.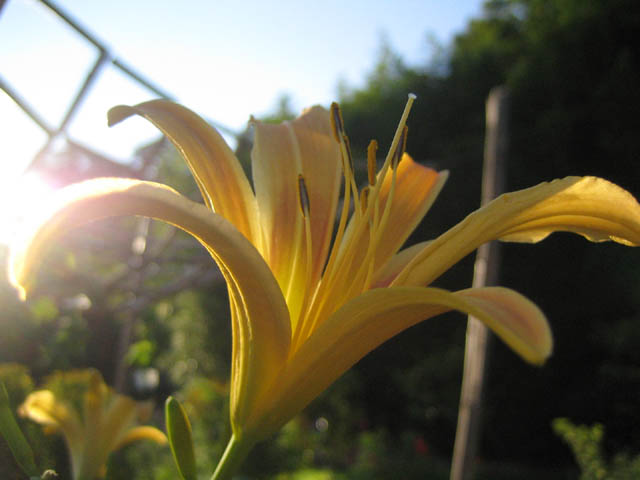 I was inspired by this blogger (thank you for the bakery treats, Layanee!) who was inspired by another to get down low in the garden. Here's an on-my-knees shot of the arbor in the Idea Beds through the Agastache 'Summer Breeze'.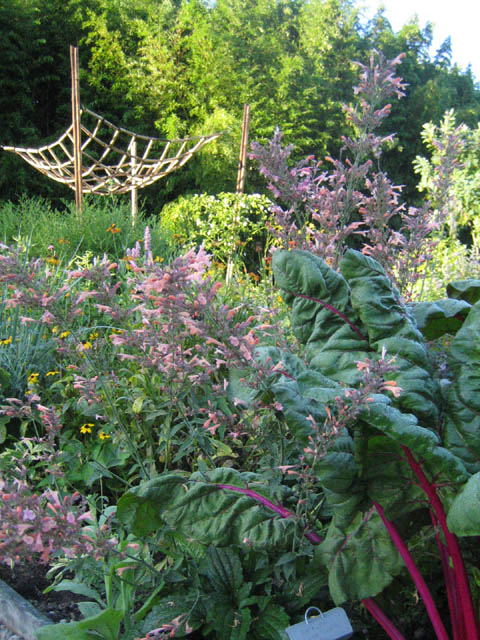 And finally, the week in review ends in the North Garden with Hydrangea 'Limelight' and the North Star wall.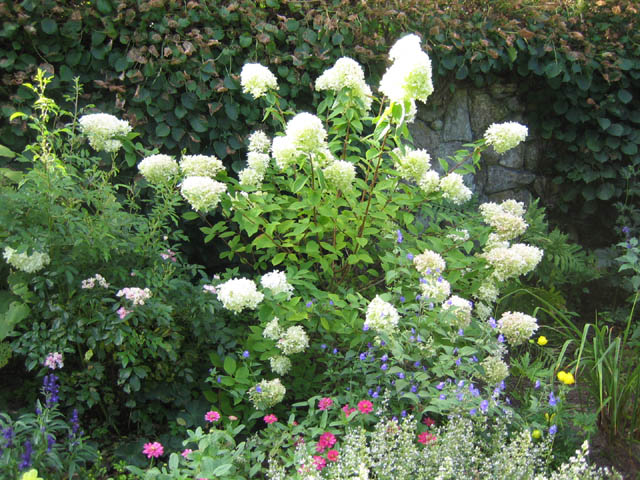 Happy Labor Day! Until next Tuesday – Garden On!