Thursday, May 10, 2012
|
|
Annie's Annuals
,
Avant Gardens
,
Corralitos Gardens
,
F.A.Q.
,
F.A.Q.
,
fave rave
,
greenhouse
,
greenhouse
,
How, When, What-we-do
,
weather
,
what's blooming
,
what's colorful
When it's pouring rain outside, the greenhouse is definitely the best place to be. It's not exactly warm on a gray day and it's not completely dry either but it is full of summer's promise. Visitors can't help asking if the plants are for sale. It's a good question because I'd want them for my own garden too. But, alas, they are not for sale – at least not here. Everything in the greenhouse is destined for Blithewold's gardens. We have some new plants that I'm especially excited about and just in case you might be too, here's the scoop on where you can find them:
Avant Gardens is selling a new (it's new to us – is it new to the world?) hummingbird mint – Agastache 'Summer Glow'. If it glows anything like the picture on the tag I'm smitten and I don't even love yellow. Those will go in the North Garden. They are also selling this adorable violet with pewter leaves (Viola walteri 'Silver Gem'.) Anything that looks like jewelry really needs to be planted in the jewel box of our Rock Garden.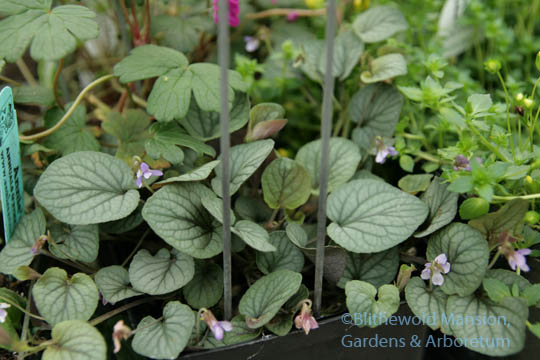 Annie's Annuals, a mail order source on the other coast, is selling a hook sedge (Uncinia uncinata 'Rubra') that promises to turn garnet red in the garden. I suppose they should go in the Rock Garden too but I've had my eye on them for a necklace of containers. A speckled leaved honesty (Lunaria annua 'Rosemary Verey') from Annie's will find a spot in the Display Garden and I hope-hope-hope it comes true from seed next year.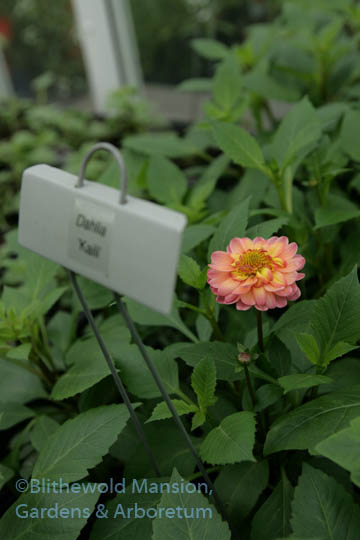 Dahlia 'Kaili', which came in exactly a month ago as a rooted cutting from Corralitos Gardens, another mail order source from California that specializes in the prettiest dahlias, is already fulfilling its promise. We can be certain that it, 'Golden Cloud', 'Granville', and 'Bishop of York' will be gorgeous planted in the North Garden.
With more and more people planting vegetables, they are easier and easier to find as starts at almost any nursery or farmer's market. We grew these tomatoes from seed from several different sources including Baker Creek and Johnny's. I can't wait for my first Sungold snack…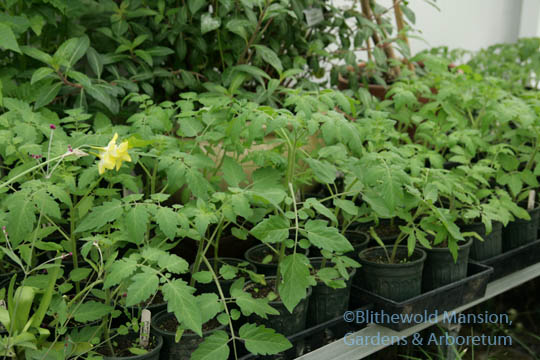 Have you found plants you're excited about this year? What are they, and where can we buy them?