Tuesday, November 15, 2016
|
|
Blithewold mansion
,
Christmas
,
Christmas at Blithewold
,
fall
,
fall
,
fall color
,
foliage
,
greenhouse
,
greenhouse
,
holidays
,
How, When, What-we-do
,
North Garden
,
the bees
,
volunteers
,
what's colorful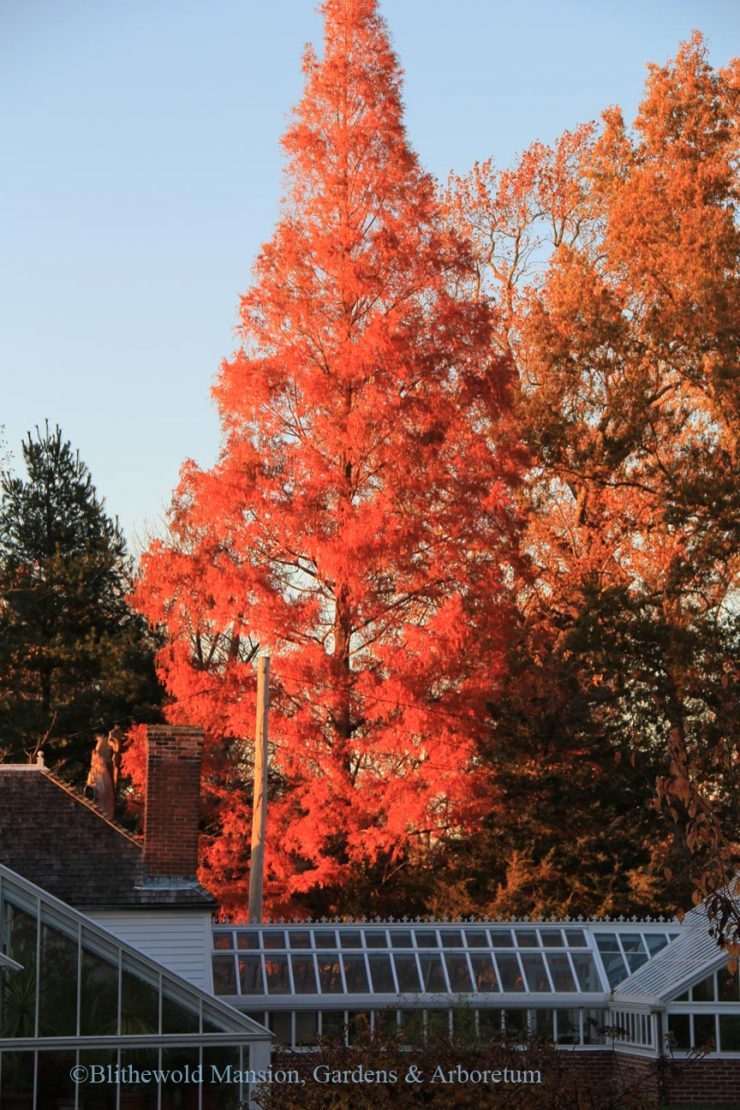 The past couple of weeks Gail and I have had our attention divided between fall garden cleanup and Christmas decorating.  Despite the drought this past summer, the trees have still managed to show a good amount of color.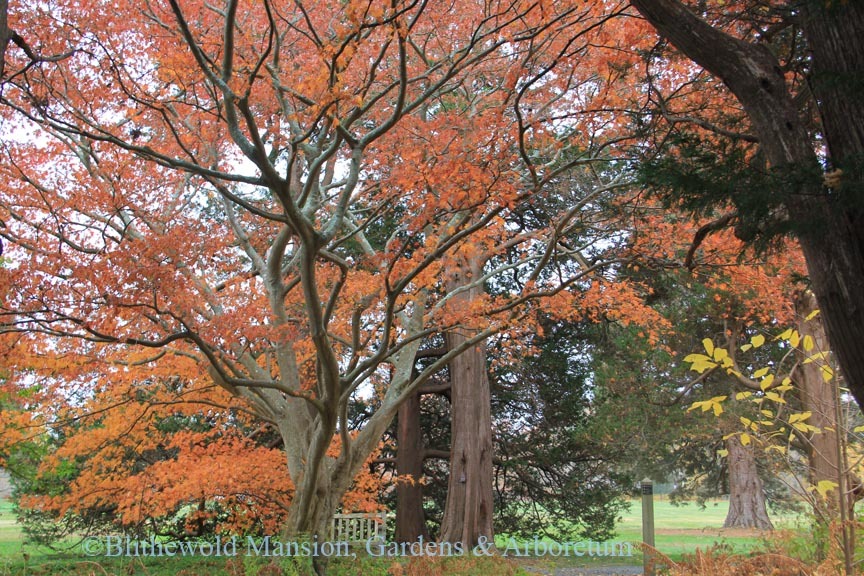 This lovely Japanese Maple bridges the path leading from the Water Garden to the Nut Grove.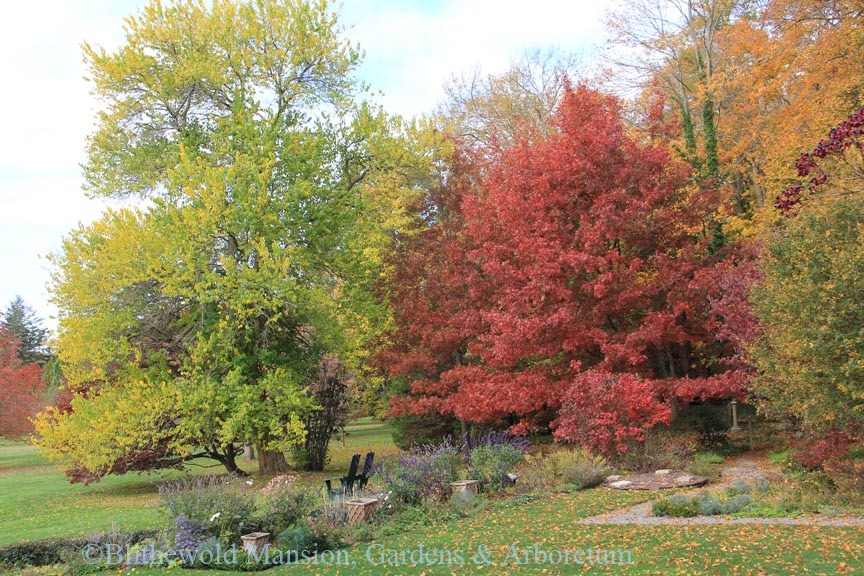 As you can see in this last photo, the North Garden is manly cleared out; although, we still have some final plants to put to bed for the season.  Before we get to that, we plunged headfirst into Christmas decorating, with help from our wonderful volunteers who put up with our requests to glitter cones for the Visitor's Center.  These volunteers also were a great help in decorating the big Christmas Tree in the house.  When you come to Blithewold to see the Christmas decorations, be sure to notice the ones at the top.  They were lovingly placed by our own Mary Evans, who braves the heights every year to bring beauty to the very top of the tree.
The final activity to mention is the Greenhouse Open House which went on the past two Sundays.  It was a good time for all!  The first week we had the privilege of having our beekeepers come to teach about bees.  They even brought the smoker, which was fun for the kids to try.
We will be back in the gardens this week getting everything cut back and mulched for the approaching winter cold.  But before we start thinking cold thoughts, I'll leave you with this recent sunset.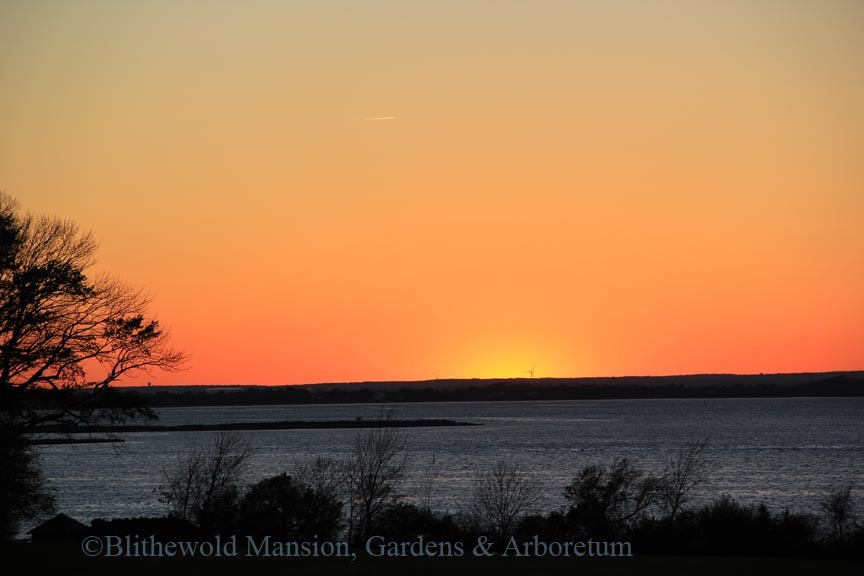 *All pictures this week were taken by Gail Read.