Tuesday, February 14, 2012
|
|
container plants
,
F.A.Q.
,
Garden Bloggers Bloom Day
,
greenhouse
,
How, When, What-we-do
,
Pinterest
,
Valentine's Day
,
what's blooming
,
what's colorful
,
what's in bloom
,
winter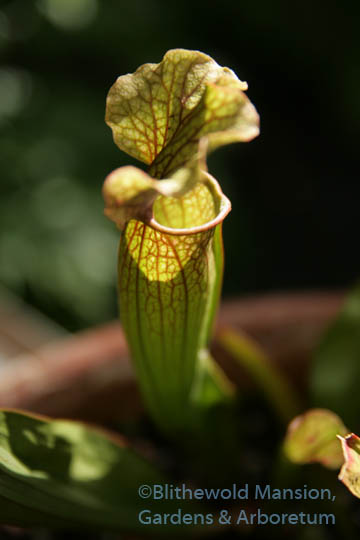 It's hard not to want pretty things on Valentine's Day. Or any day for that matter. Especially any day in February. But the sun is climbing higher, the plants in the greenhouse are perking up, and lucky for me, there are blooms and buds galore just in time – and just in time for Garden Blogger's Bloom Day over at May Dreams Gardens tomorrow.
We are also finalizing our plant orders and that definitely satisfies my deep desire for pretty right now too. I went back through Annie's Annuals yesterday and couldn't stop clicking "add to wishlist" just to see all the plants I covet on one page. (Two pages actually. – I've been very restrained.)
Speaking of everything on one page, Blithewold has joined Pinterest! I have to admit to being suddenly a little bit obsessed with that site and elected to direct my addiction towards "pinning" pictures of the plants in our gardens. The North, Rock, and Rose Gardens are filling up and I'm going to start a greenhouse board too. I have been dragging my feet about producing spreadsheet plant lists for each garden – now I know why: this is prettier. And more helpful for anyone who doesn't know plants from their names alone. (I'm still planning to make spreadsheets available for visitors.) You don't have to be a member of Pinterest to cruise our boards but if you are a member, I'd love to see you on our list of followers.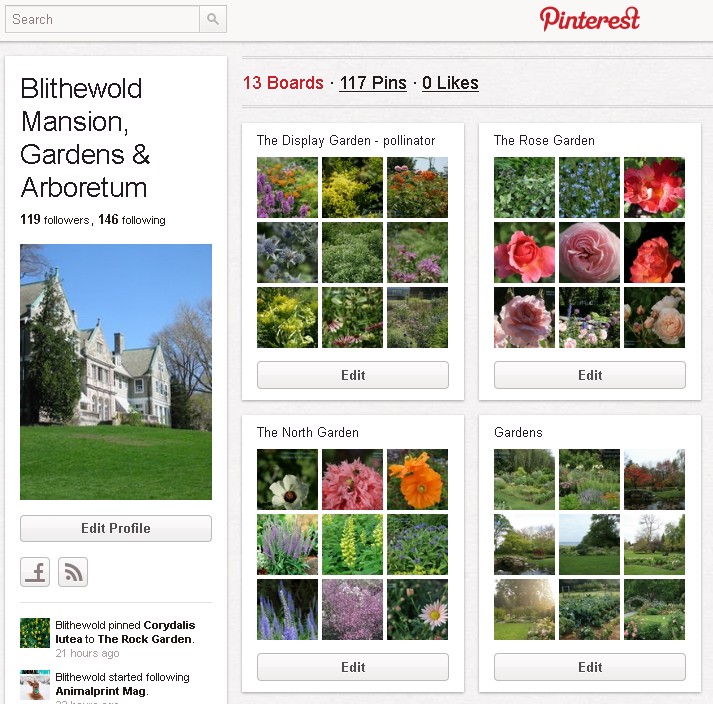 Are you surrounding yourself with pretty things today too – virtually or for real?