Tuesday, May 28, 2019
|
|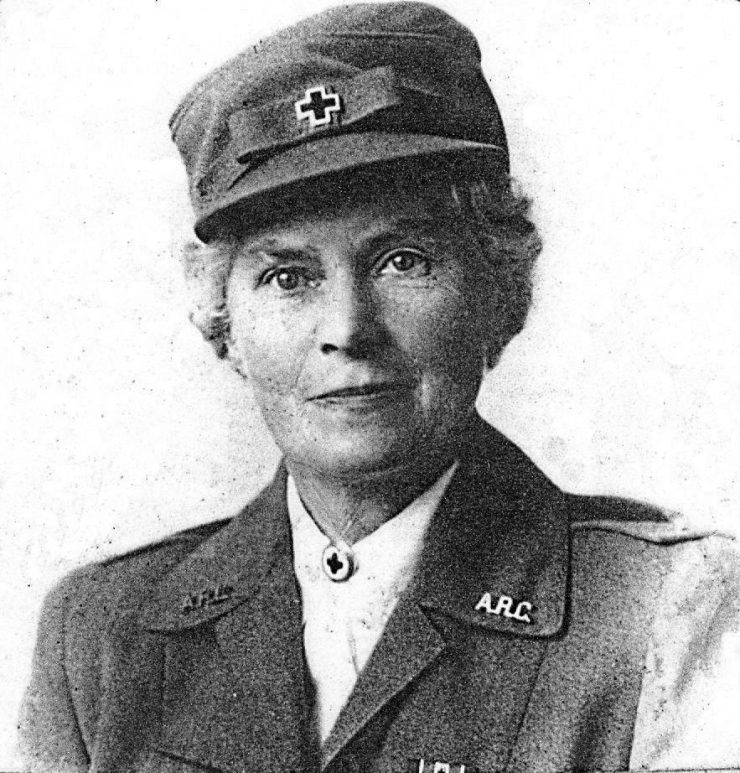 Marjorie Lyon volunteered for the Red Cross beginning in 1917 when she was living in Columbia, South Carolina, to be near her husband, Captain George Lyon, who was at Camp Jackson training recruits for service in World War I. In Columbia Marjorie worked for the Home Services Institute as Head of Civilian Relief Work. Later, when George was sent to France, she returned to her home in Boston and sought useful work there. She became a Motor Corps driver for the Boston Red Cross chapter, taking courses in motor mechanics, map reading, convoy drill, home nursing, advanced first aid, city driving (including trucks), and social services. Her duties now included driving patients to local hospitals and clinics for outpatient treatment. She kept meticulous notes and wrote stories about the hundreds of men, women, and children she cared for. One of her favorite patients was young Elmer who had polio and had to attend the Polio Clinic. Marjorie wrote, "Elmer rode in my Red Cross car many times, and we became friends. A little fellow in a plaster cast, but always smiling. He even taught me to pitch pennies against the curbstone while we waited for other patients! I never forgot him, nor his smile. Years after, I'd meet him in the street, and we were still friends."
When Marjorie retired from the Red Cross in 1959 after 42 dedicated years, it was estimated that she had driven more than 150,000 miles for the organization. Her uniforms, badges, certificates, photographs, letters – and her stories – are preserved at Blithewold.
[The copies here have been edited for clarity. The originals are in Box A-130 in the Archives.]
Margaret Whitehead
Click the links below to read Marjorie Lyon's Red Cross Stories.