Tuesday, December 30, 2008
|
|
winter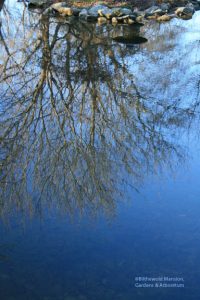 With the finish line of Christmas behind us and an official fresh start still days away, this week feels a little slack-tide to me.  I've been torn between taking a winter's nap and projecting (day dreaming) about what's next.  But before diving headfirst into the next garden year and the stack of catalogs waiting for orders, I'm taking this time for reflection.  One of my end of the year tasks is to organize the hundreds of pictures I've taken on the property since last January and aside from re-reading the blog, there's no better way for me to look back on the year.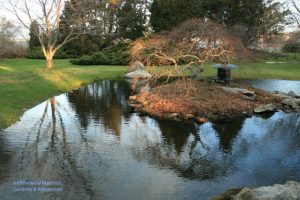 I've been reminded about some of the things we learned – like:
A little Espoma Bulb-Tone fertilizer (4-10-6) thrown in with the annuals when we planted them made them sing like rockstars.
And after 3 straight summers of raking dead leaves out from under the roses twice a week, we learned that good hygiene really can slow down black spot.
When we planned for the 'Karma Fuchsiana' dahlias to be a major bright spot in the North Garden, we learned that it's not a good idea to lean heavily on mail order plants.  (Alas, the tubers we ordered were duds.)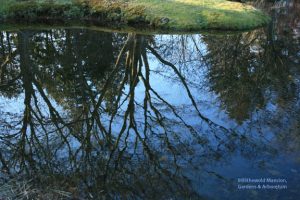 I've been reminded about plants I loved and plants I loathed:  I loved the towering teasel and cardoons.  I also adored the tiny basil blobs and ornamental hot peppers.  I was thrilled by the way the Display Garden came together with Fred and Dan's new design and Gail's and my plant combinations.  But I didn't much like the daylilies or the phlox in the North Garden.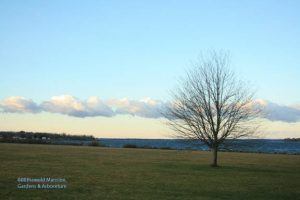 And I've been reminded to remember the people who have come into this garden over this past year and those who have gone.  Amazingly, visitation was up at Blithewold even though gas prices spiked.  Gail and I worked with the most wonderful volunteer crew on the planet and an incredibly dedicated team on staff.  And I am so lucky to have you out there in the world, reading this.
Are you going through your pictures and reflecting on the past year in your garden too?  What have you learned?  What did you love?