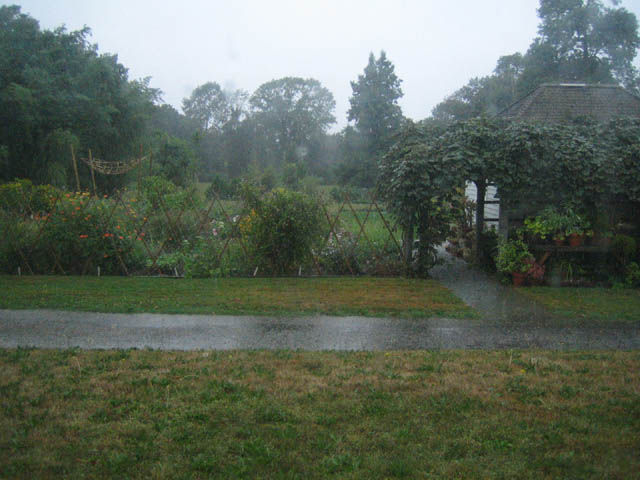 It rained!! I found a link via Cold Climate Gardening to the U.S. Drought Monitor which shows most of Rhode Island in a moderate drought as of 7:00 AM Tuesday. That's the day it finally rained and we got a whole 2″ almost! I know it's only a dent – a drop in the proverbial bucket – but there's a little water in the pond again and background music of lawn mowers. (It's amazing how fast the grass grows with a little torrential encouragement.) We're all dancing jigs here so happy to have a day or two off watering! (Plus it's important to keep doing the rain dance.) We'll have to check the drought website again once they get the rainy day data posted…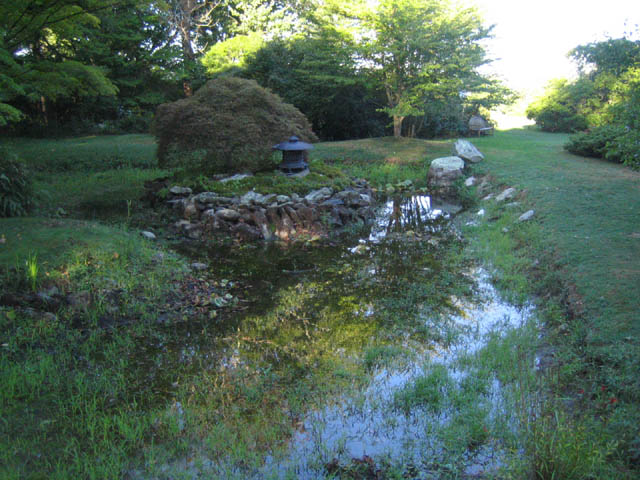 Gail and I have been waiting months for a rainy day to weed and clean the greenhouse. We'll start moving back in mid October and with the Display Garden Soiree coming up next Wednesday and Gardener's Day next Saturday, we really needed a chance to get in there – when it wasn't 100 degrees inside. Besides the Kenilworth ivy (Cymbalaria muralis), the greenhouse floor was (still is for some) home to a self seeded Four O'clock (Mirabilis jalapa),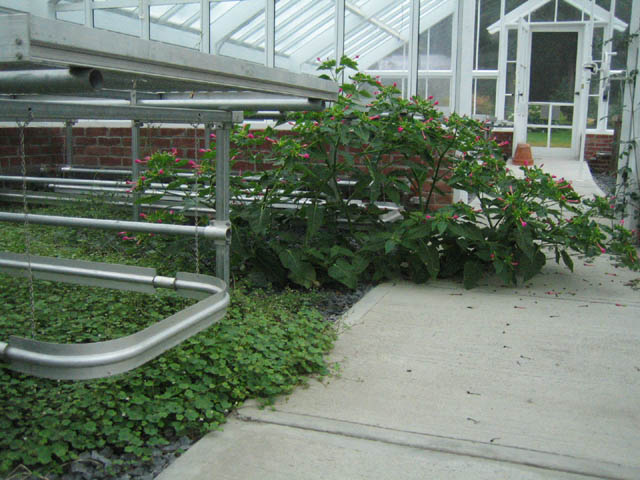 Some Begonia grandis and even a couple of baby prostrate rosemaries (Rosemarinus officinalis 'Prostratus'). (It's amazing what will grow in crushed rock.) We didn't have the heart to weed out everybody but the benches are clean, the floor is raked and we ready for company!