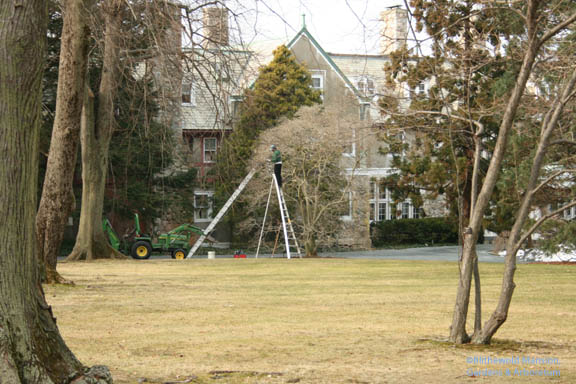 I think one of the best things about January is getting to flip through the blank pages in a crisp new calendar and writing in the stuff of life. (Yes, I'm easily amused.) I like to write things like "fly to Paris", "sunny, warm – bees are out", and "Bonsai workshop 10:30-12". Blithewold members, did you get your winter flyer of education programs and events? Have you filled in your calendar? (–Have you registered for classes?) Those of you who aren't members, don't you wish you were? click here for a special deal and just for kicks, check out what we're offering this winter and see if you're inspired to fill in a page -or 9- in your calendar too.
The first to do is the Owl Prowl – sure to be a hoot and a half (am I easily amusing too?) the evening of January 23. There's nothing like the sound of an owl – and to get to see a real Hedwig winging over Blithewold would be amazing. Fred Orwiler, former director of education at the Norman Bird Sanctuary will teach everyone how to hoot like an owl with any luck the group will get to watch one in action.
On February 9th, Julie Morris (director of horticulture here and container planter-upper extraordinaire) is teaching a bonsai workshop where you'll get to take home your very own trainee. Anyone who loves the miniature worlds of fairy gardens and terrariums will get hooked on bonsai too – it's inevitable. I'll be there.
After that on February 12 (just in time for the big V day) learn all about the health benefits of chocolate from herbalist Bonnie Kavanagh. Evidently chocolate is one of the major food groups (I knew it all along) – try samples, learn recipes and impress your Valentine.
Hop on the bus to the Smith College Botanic Garden on February 23. Our own greenhouses are very cool (if I may say so myself) but I was blown away by Smith's. There's just nothing like house after house after house of the most amazing plants from all over the world. If you can tear yourself away from the greenhouses (I had trouble) the entire campus is a gorgeous garden too. This trip needs 30 people to happen – please oh please sign up by Feb. 6 – for my sake if not your own!
Learn about xeriscaping from landscape designer Brooke Merriam on February 27. Anyone with a garden who remembers last years drought (let's not sugarcoat it – some of us watered a lot) should attend this class. Xeriscape isn't about desert gardens anymore – it's about being smart about water.
March 1 is all about (All Abuzz over) bees and honey. If you're half as facinated as I am by bees and how important they are in the world, you won't want to miss this. Local beekeepers will tell us all about pollination, bee culture and keeping. And after trying honey samples and different cheeses from Milk and Honey Bazaar you might never have the same relationship with regular sugar again. It's honey for me all the way. (Hey look! – It's so warm today, the bees are out! You'll have to believe me – they don't show up well in the photo.)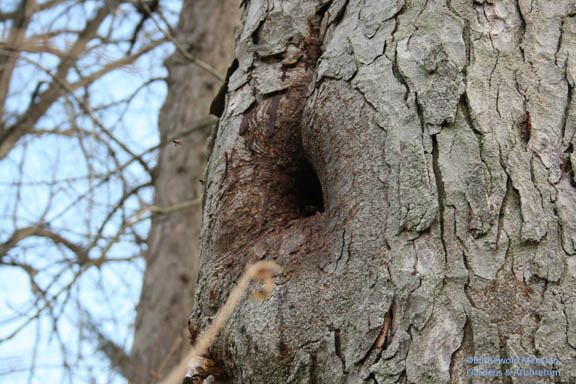 Our own Susan Gimblet is sharing her love of African Violets on March 19. She'll be selling plants from her own (ginormous) collection, and will divulge all the secrets she knows about growing and grooming healthy bloomers. Look out – African Violets can be as addictive as terrariums and bonsai…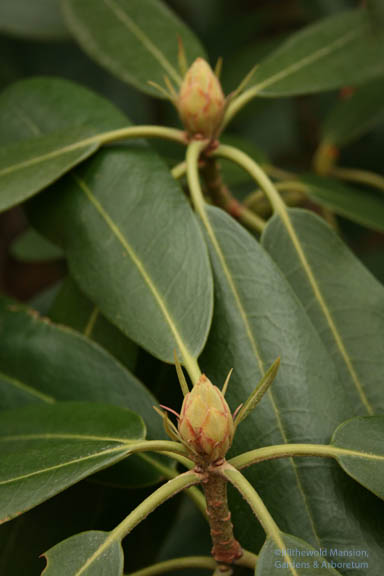 We can't be awake in the world right now and not be thinking "green". Bob Chew from SolarWrights will talk about renewable energy systems on March 22 and show how you can transform your home into a lean green machine.
Finally, get out your camera and learn digital garden photography from a real pro on March 29. Barbara Bourgette, an organic gardener and artist will show examples of her work and critique yours. This is a camera's-on workshop. Just think – you and I might find ourselves using some of those mysterious bells and whistles on our fancy cameras!
I don't know about you but my calendar is filling right up. Anyone else as gratified as I am to fill fresh pages with what's going on?