Friday, August 24, 2018
|
|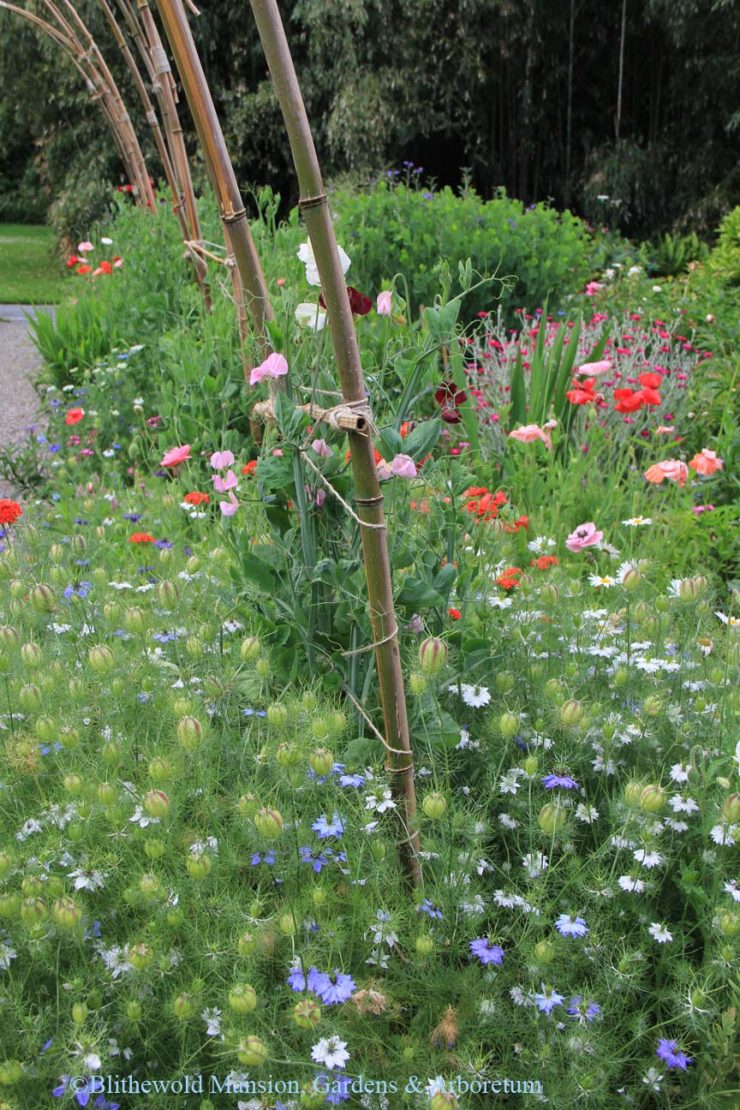 This week I have the pleasure to introduce to you Julia Callahan, our summer intern. This is her last week here at Blithewold and she has been wonderful to work with all summer. 
My name is Julia Callahan, Horticulture Intern for Blithewold Gardens this past spring and summer. I am from Portsmouth, Rhode Island, and I am currently studying Sustainable Landscape Horticulture at the University of Vermont. This internship has introduced me to many valuable horticultural skills, including the identification of common annuals in the garden. As some of our summer annuals display their last blooms, we are eager to collect their seeds for next year. I am amazed by each plant's production of seeds. Even after the awaited bloom is past, mature seed pods are presented in forms as equally captivating as the flower.
Poppy seed heads with seeds
Love-In-A-Mist seed heads with seeds
The fascinating forms don't stop there—even the seeds themselves behold intricate patterns undetected by the human eye. My high school art teacher introduced me to microscopic images of seeds and pollen that served as inspiration for many ceramic sculptures I was creating at the time. Each microscopic form and shape is different from the next. Poppy (Papaver somniferum) seeds reveal irregular ridges in abstract shapes and Love-In-A-Mist (Nigella damascena) seeds reveal a bumpy surface with excised ridges. These microscopic forms are what first sparked my interest in plant life. Pictured below is one of my first pieces depicting a macroscopic poppy seed.
Years later, here I am, collecting seeds in the Blithewold Gardens, remembering the artistic forms that fueled my undiscovered passion for horticulture. To observe the entire life cycle of these annuals over the past few months reminds me that elements in my life have come full circle as well. I am so grateful for the opportunity to learn and practice within the beautiful horticultural setting at Blithewold, and work alongside the supportive Horticulture staff of Gail, Betsy and Joe.