Friday, July 25, 2014
|
|
bees
,
black swallowtail butterfly
,
honeybees
,
Idea Garden
,
Monarch butterfly
,
mountain mint
,
planting for pollinators
,
Pollinator Garden
,
Pycnanthemum verticillatum
,
sensory stimulation
,
the bees
,
what's blooming
,
what's colorful
,
wildlife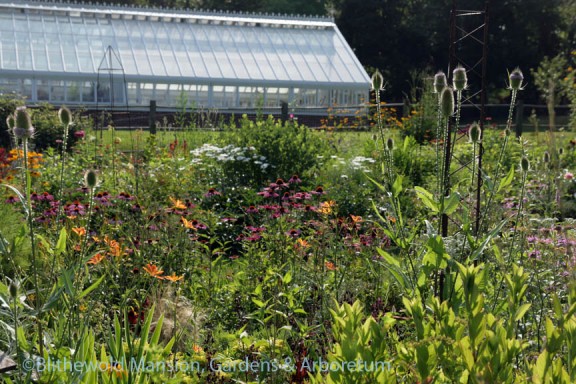 Whenever anyone asks, "When is the best time to visit Blithewold?" Gail and I usually run through a list that includes spring for the daffodils, early summer for the roses and Rock Garden, and late summer and fall to see the Idea Gardens in their full glory. But now I wish I could go back and urge everyone who ever asked to visit right this minute. I don't ever remember our gardens looking more gorgeous and full of activity. Especially the bed in the Idea Garden that we planted specifically for the pollinators. Not only is it serving up a feast for our senses but it is providing real sustenance for several different species of bees and wasps — we have four honeybee hives on the property now — moths, butterflies, birds, and all sorts of other insects and wildlife. It's so fun to watch these guys eat that I took my first ever video of the bees and friends on the narrow-leaved mountain mint (Pycnanthemum verticillatum).
I would say the mountain mint is the most attractive plant in the garden right now but this morning I happened to catch a black swallowtail butterfly on the Agastache 'Black Adder',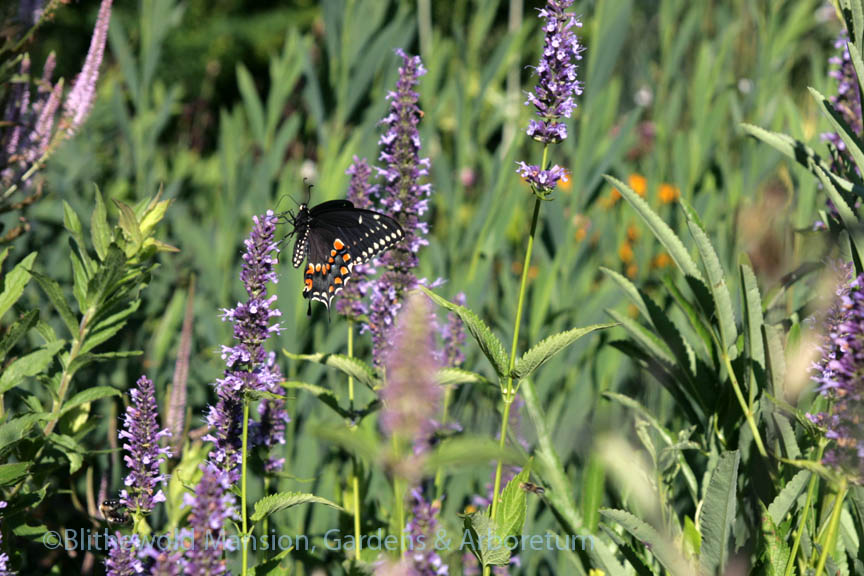 and all of these guys (below) on coneflower (Echinacea purpurea): a sweat bee, skipper moth, and the first monarch of the season. They're back — Huzzah! I hope in much higher numbers than last year.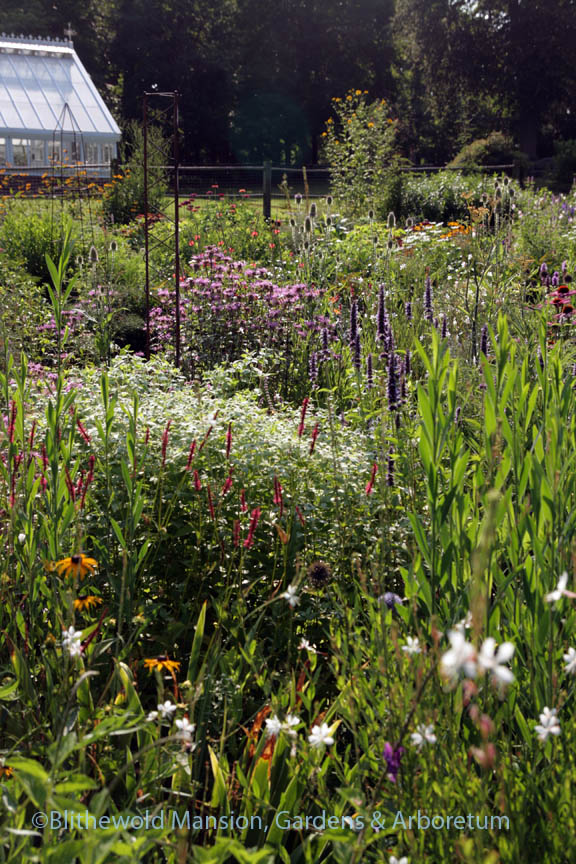 To give credit where it's due, this garden is the result (a work in progress) of a collaboration between nature, Gail, Betsy, the volunteers, and me. We all have our hands and hearts in it — as we do in each of our gardens. Actually, it bears mentioning that the same is true of this blog. It's a collaboration as well. I'm very grateful to work with so many like-minded gardeners and have the chance to share — interpret, if you will — what we spend weeding sessions and tea breaks talking about.
Is your garden a gorgeous feast right now too?