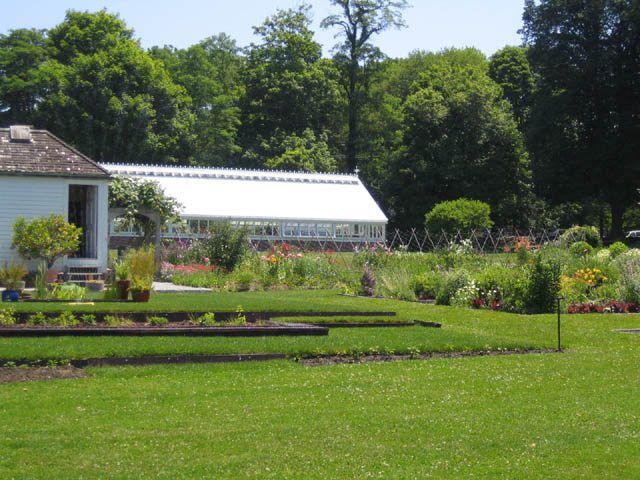 We ran from full-tilt planting, past Go, to marathon watering. There have been these strings of spectacularly sunny and breezy days, so crisp it seems like it's possible to see all the way to the Azores. Not a normal June altogether! (But then again what's normal? – Last June we had deluge after deluge…) After 2 days away from Blithewold though, it seems like the toddlers became teenagers – the Sweetpeas are shoulder high all of a sudden and blooming madly and the Nicotiana sylvestris grew from cracker-size to tea kettles just in the last few days and there are dahlias ('Sneezy') blooming in the North Garden. I don't feel like I need to admonish anything for slow growing anymore – now it's me that's got to run to catch up!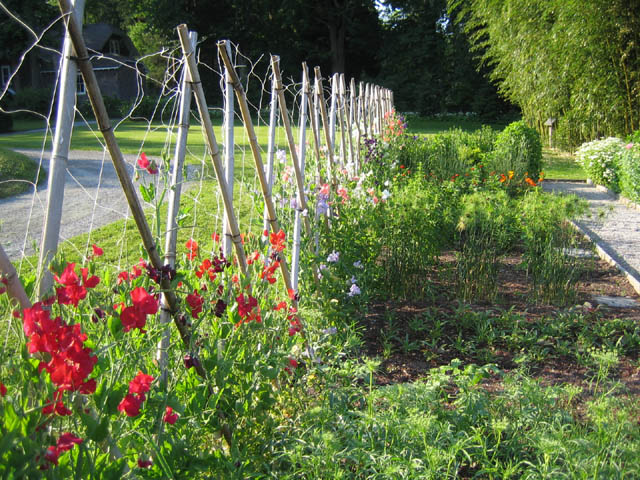 At least watering (by hand) gives me ample opportunity to pause and smell the roses – in this case, sweet peas!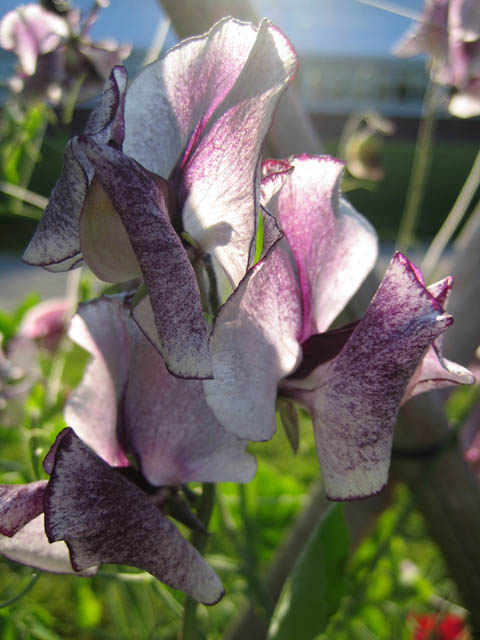 I am currently head-over-heels for one called 'Nimbus'. My other true love on the fence is Clematis 'Roguchi'. It's been blooming for about a month and holds up beautifully in arrangements. (our volunteer arrangers from the Bristol and Barrington Garden Clubs have been doing a great job picking!)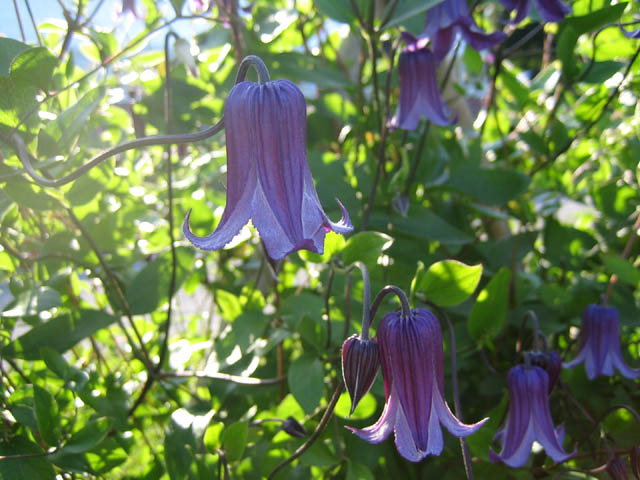 I'm really glad plants are not jealous lovers – we can be floozies in the garden and have busloads of favorites and if we change our minds tomorrow, no hard feelings!