Monday, June 22, 2020
|
|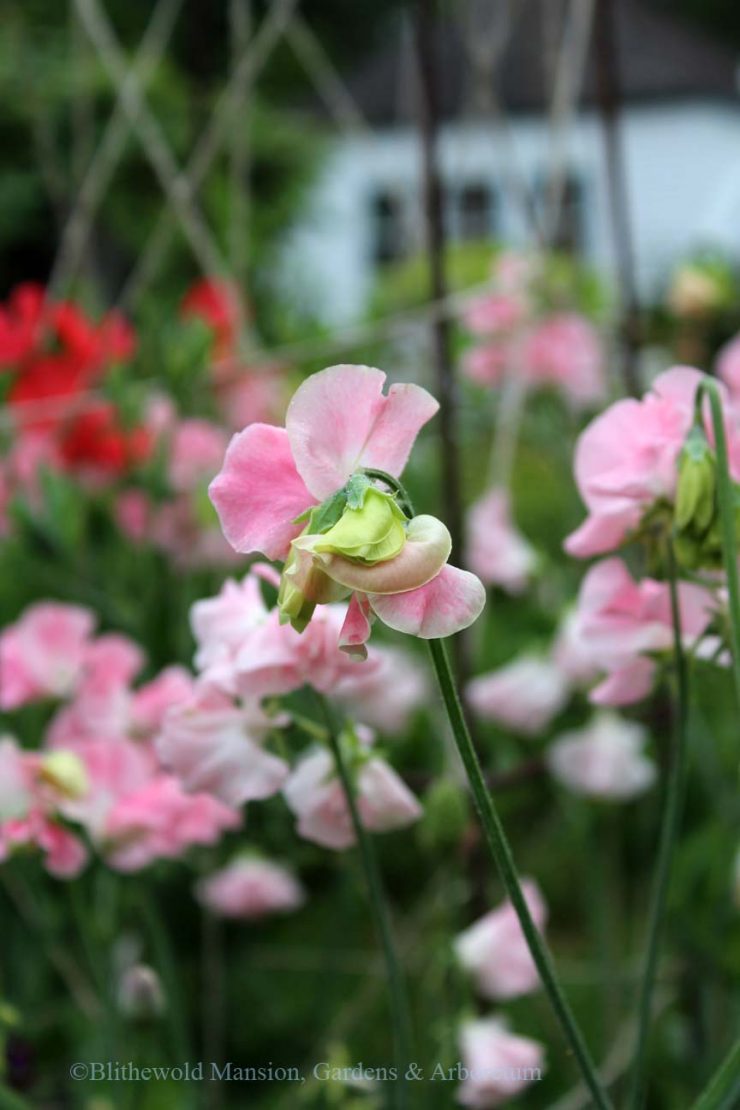 Sweet Peas always begin with a dream. Way back in the beginning of January, I placed an order with Floret Flowers for sweet pea (Lathyrus odoratus) seeds. The days were dark and the air was cold, but all I could think about was how beautiful the blooms would be in the summer. With Summer Solstice just past, the sweet peas that were ordered in January, started in February, and planted in the garden in late April have finally burst into bloom.
The biggest show is in the Idea Gardens, particularly in the Cutting Garden and the Garden of Hope. The bamboo arches are now home to a sweet array of blue sweet pea blooms – from palest blue/white to darkest midnight. 
The goal for the arches was to create a blue ombre effect, drawing you in with each subtle shift in color. As with most flowers, the colors are never quite the same as they are pictured on the website, but I believe my goal has been mostly achieved ('Blue Shift' is certainly a shifting blue!). Come walk through the Cutting Garden and see for yourself!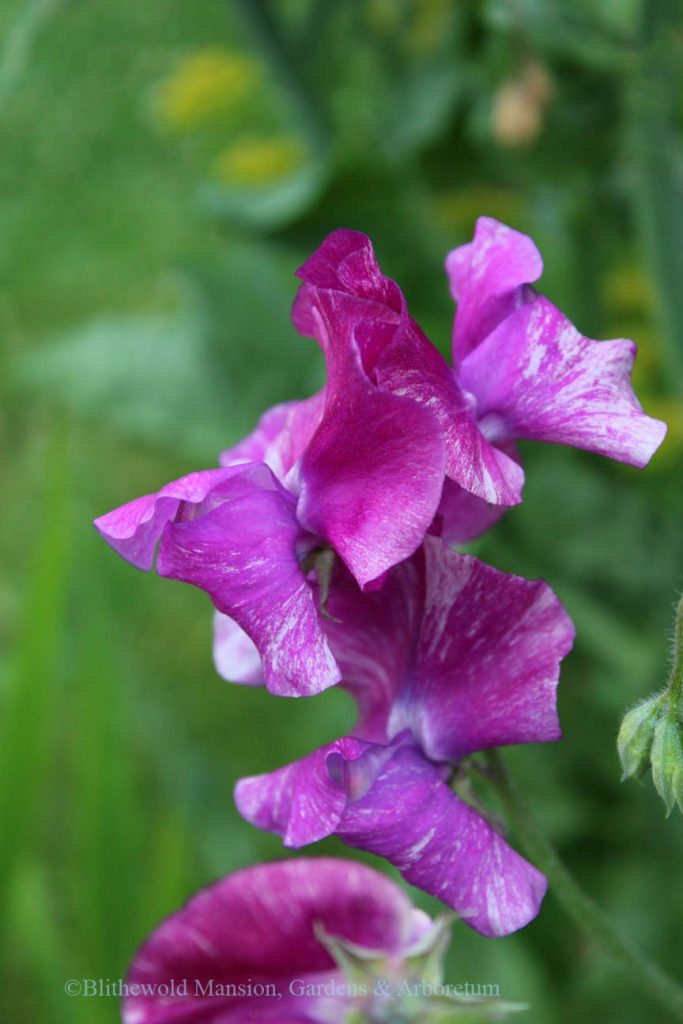 Not too far away on a different set of arches is 'Lavender Flake', flanking the entrance to the Garden of Hope. The streaked color is a little bit different on each flower. It is worth taking a moment to examine all the variations.
Sweet peas 'John Grey' and 'Happy Birthday' share a trellis on one side of the Garden of Hope. The other side, surrounded by blue stone planted with a variety of different thyme, is home to 'Richard and Judy.'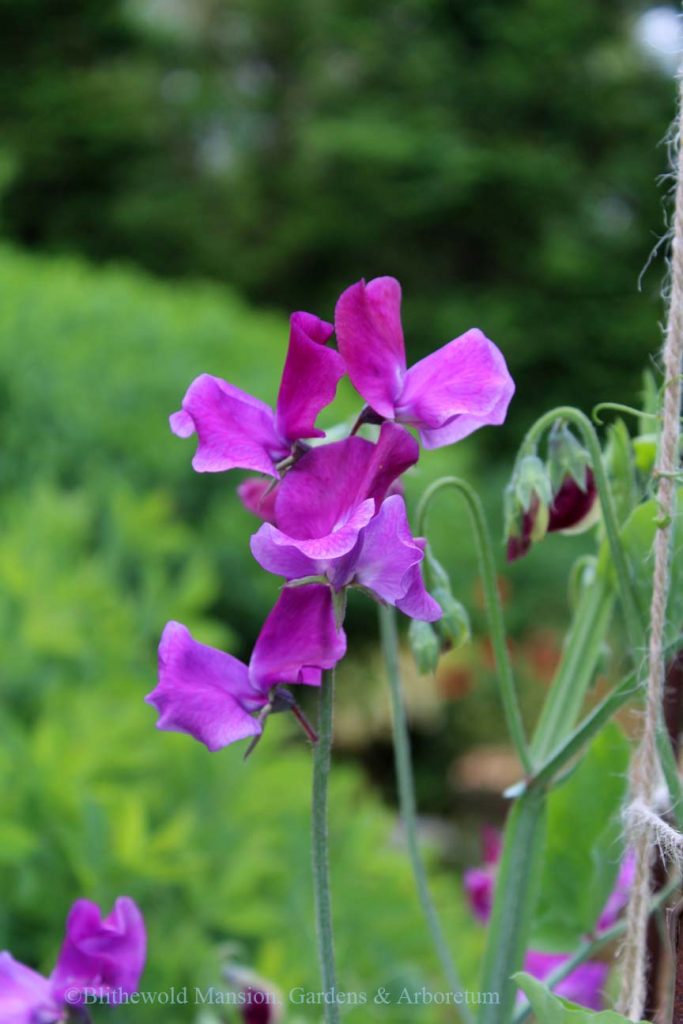 And just a little further down the path is the lovely 'Daily Mail', blooming sweetly by the goat's beard (Aruncus 'Horatio').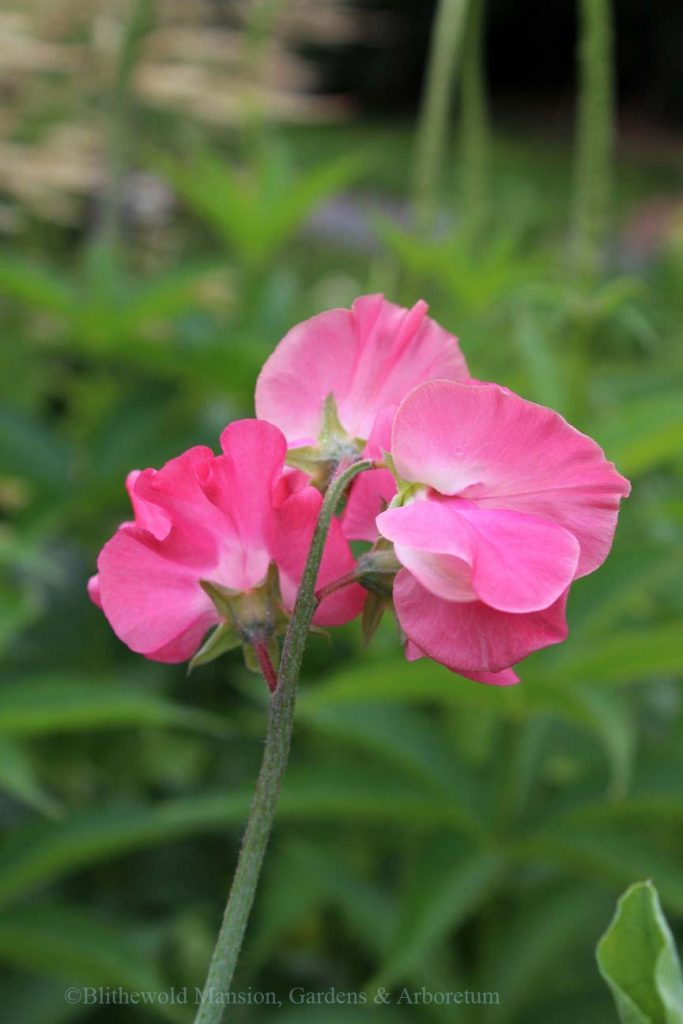 We had enough plants to also grace the Rose Garden with two trellises of sweet peas. The sweet pea vines are climbing up on either side of the pathway leading back to the parking lot, giving visitors one last whiff of softly fragrant blooms to send them on their way.
The sweet peas are not the only highlight in the gardens right now. The roses are still going gangbusters in the Rose Garden. It is surely not to be missed!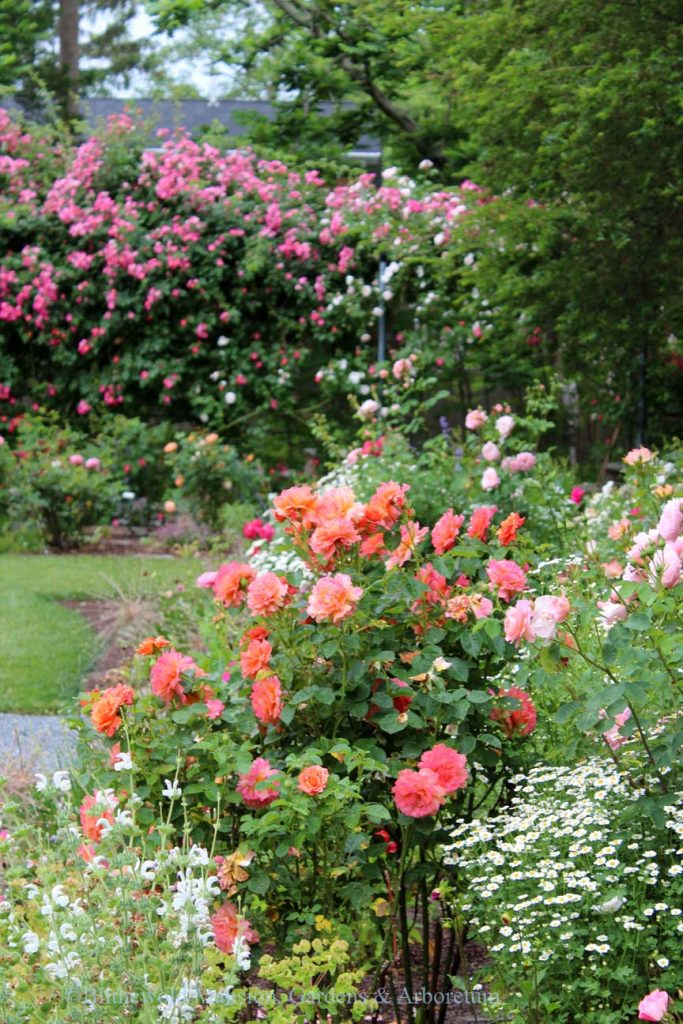 I hope you have the opportunity to find some peace in the gardens. It is a lovely place to recharge and spend some time in connection to the earth, to yourself, and to our wider community.