Thoughtful musings on various topics by interesting people at Blithewold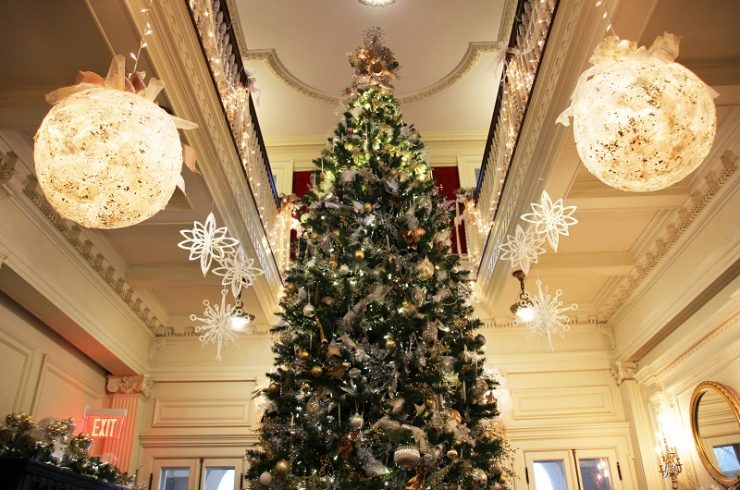 Saturday, December 20, 2014
|
When you enter the Mansion this holiday season, you will be amazed by the massive Christmas Tree dominating the front hall. Standing proudly at 22 feet tall, it sets the festive tone for the entire … Read more.
Monday, November 26, 2012
|
When Nancy Rosner learned that this year's Blithewold Christmas theme was A Grand Tour of Europe, she drew inspiration for her "Christmas in Sweden" theme in the loggia from the colors Sweden is known for. … Read more.