Thoughtful musings on various topics by interesting people at Blithewold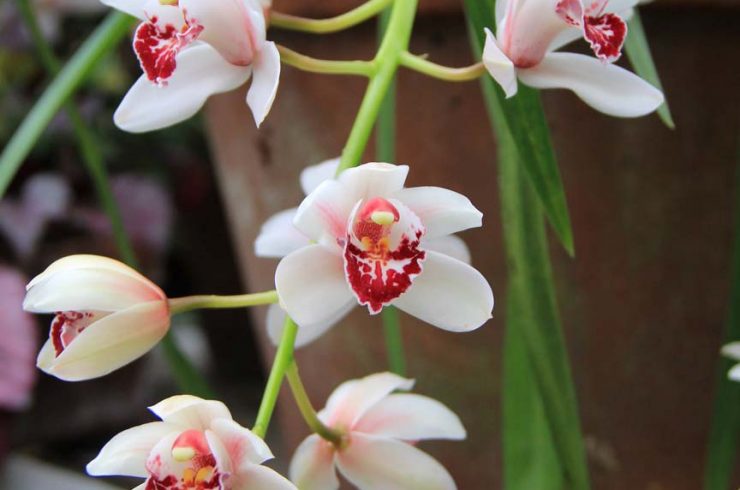 Friday, January 18, 2019
|
January is a wonderful month in the greenhouse. Winter weather is settling in on the landscape but winter blooms abound under the glass. The orchid pictured at the top is a Cymbidium type that goes … Read more.
Tuesday, February 2, 2010
|
Raise your hand if your houseplants don't have scale. Anyone, anyone? If they don't, I'm willing to bet that either Mother Nature loves lucky-you especially (though she may have another plague in store, beware); you … Read more.
Thursday, February 5, 2009
|
I think it's safe to say that everyone who has ever set foot in the greenhouse makes an immediate beeline for the citrus plants.  The Citrus limon 'Ponderosa' (a.k.a. American Wonder Lemon) definitely has its … Read more.