Thoughtful musings on various topics by interesting people at Blithewold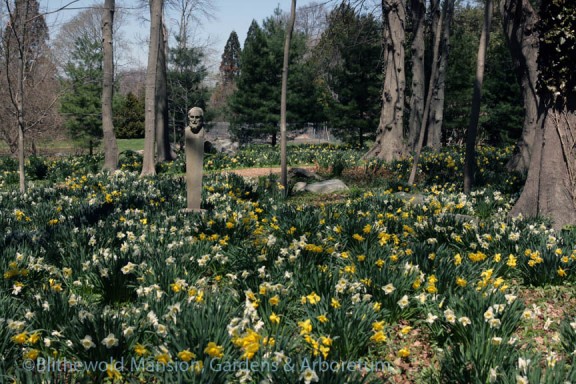 Thursday, April 24, 2014
|
Over the last week – and the most glorious weekend – spring kicked it up a notch. Blithewold's daffodils and trout lily are in full bloom carpeting the Bosquet in shades of sunshine. Mayapple umbrellas … Read more.
Wednesday, May 13, 2009
|
One of the most frequently asked questions lately is "what is that pretty groundcover that's … everywhere?" Some people seem to ask the question with the "I want that" eye twinkle. (You don't really want … Read more.
Friday, October 17, 2008
|
This is truly the stuff horror films and nightmares are made of:  Last week the RI Department of Environmental Management released a report that the presence of Asian Longhorned Beetle (ALB) larva was suspected in … Read more.