Thoughtful musings on various topics by interesting people at Blithewold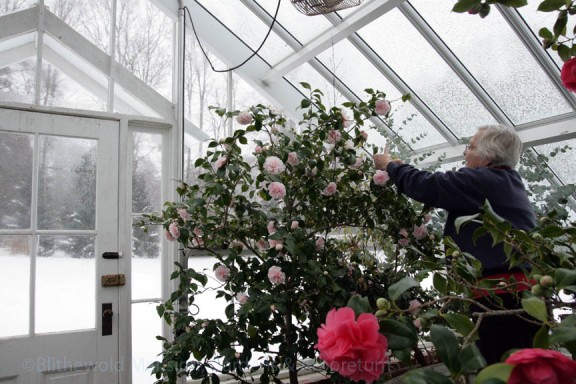 Friday, February 27, 2015
|
Even though it feels like winter has stalled over New England and we might never see the ground again, we are moving ahead towards spring. Our engines are revving and we'll be ready to hit the ground running … Read more.
Tuesday, December 11, 2012
|
The plants in the greenhouse are more ambitious than I am. If I possibly could, I would spend the short, dark days of December curled up on the couch. But our plants are making use … Read more.
Despite knowing that pinching new growth makes plants branch into full and sturdy clumps that promise extra flowers, it can be one of the hardest things to do. Somehow it goes against the grain to … Read more.