Friday, October 16, 2020
|
|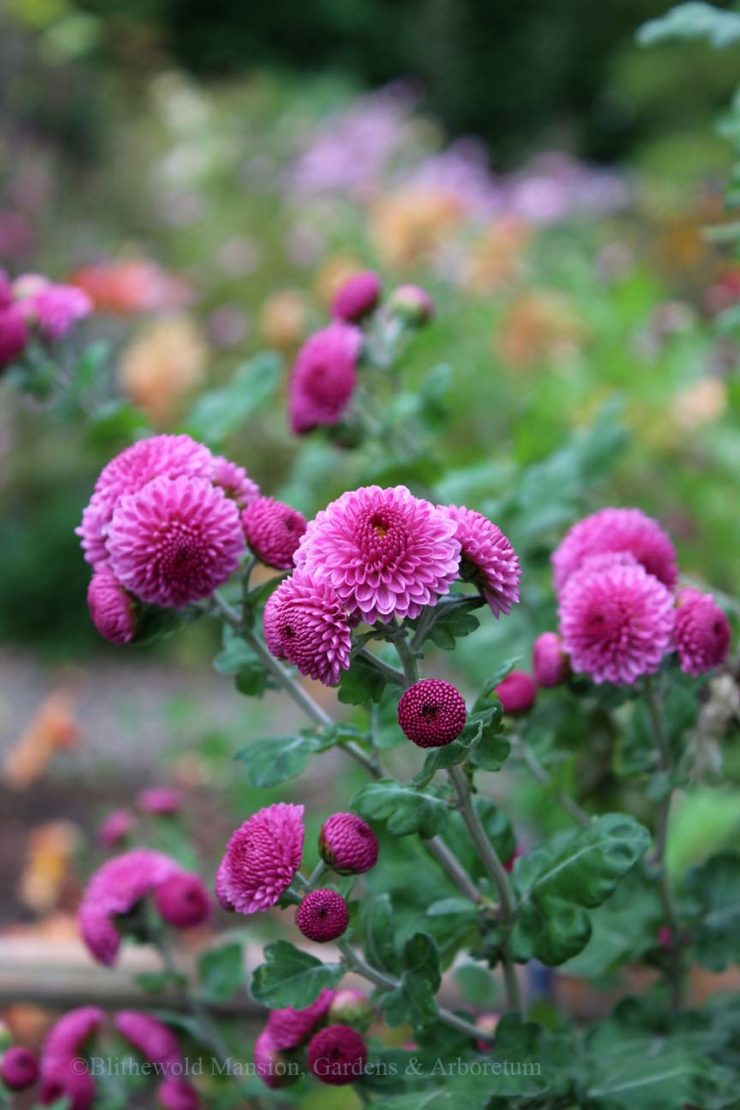 Autumn in the gardens here is an extra special time of year. Daytime temperatures in the 60s and 70s have made working even more enjoyable than usual. The mild nighttime temperatures have extended the season for many of our annuals and tender plants. The foliage on our extensive collection of trees is beginning to change color. The brilliant colors combined with the sweet smell of damp leaves at my feet make the walk through the property refreshing to both body and mind. I could wax poetic about fall at Blithewold, but I am writing today to highlight my favorite plants in bloom and color here right now. You won't want to miss these.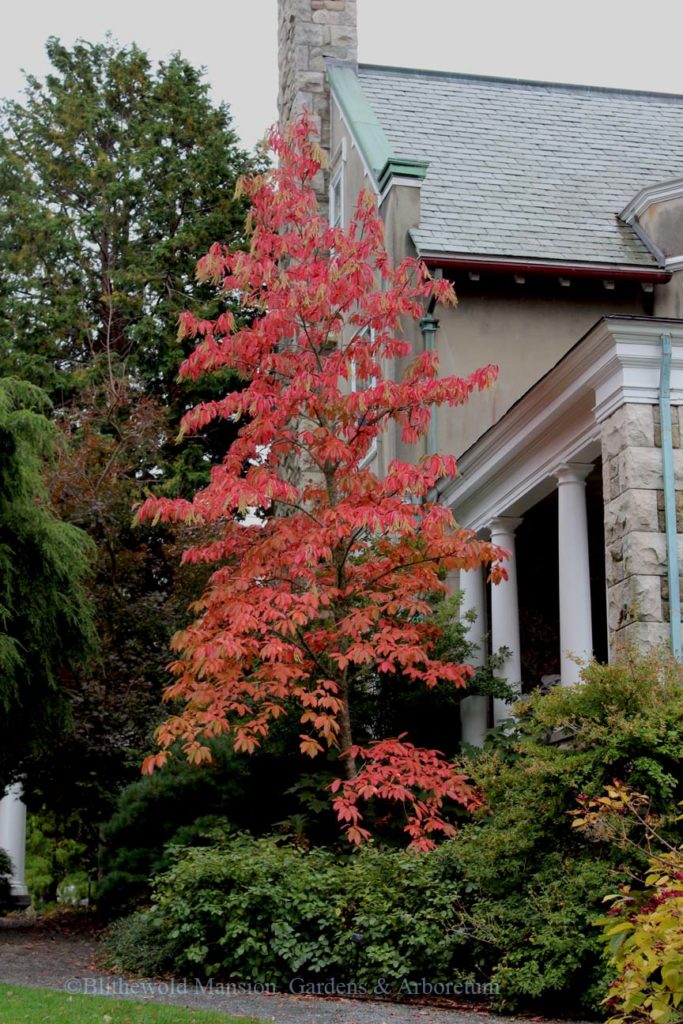 If you caught our video on Arbor Day, you may recall that one of the trees I spoke about is this Sourwood (Oxydendrum arboreum). Sourwoods are native to the eastern US and one of these slender specimens would make a lovely addition to any backyard. I look forward to seeing the foliage change color on this tree each autumn. It is always a sight to behold.
Another sight to behold is in the Rose Garden. This garden is still full of color, interest, and pollinators. The mild night temperatures have allowed our tender perennials (such as Salvia leucantha) to continue blooming for the foreseeable future. Another all-star is Aster 'Raydon's Favorite', which we planted this spring. Both of these plants are beloved by pollinators, especially bumble bees. 
The Rose Garden is also home to many dahlias still in bloom and several cultivars of wand flower. The dahlias provide bursts of color while the wand flower moves gently on the breeze, creating softness and movement. Both are appreciated by pollinators. There is a very tiny pollinator on the wand flower in the center of the picture above. I did not even notice it at first, which just goes to show that even those that go unnoticed by us are still there and valuable to the garden. It takes a very trained eye to appreciate every layer of nature; and, I say this as someone who spends the majority of her time outside closely examining the natural world. 
The Idea Gardens are also home to beautiful late season color. Cosmos 'Happy Ring', 'Pink Popsocks', and 'Apricot Lemonade' (not pictured) are still happily blooming away in the Cutting Garden. I caught a bumblebee hiding out beneath one of the flowers in preparation for the ensuing rain. I love their hiding spots from the weather. 
Whereas the Cosmos have been blooming since August, the Chrysanthemums are just beginning to bloom. October is their month. They always show up just when we have finished taking down most of the Cutting Garden area and begun to prep for tulip planting. They are a late season treat for both the garden creator and for pollinators. Bumblebees adore our Chrysanthemums. I highly recommend planting a perennial Chrysanthemum in your home garden for enjoyment for years to come. 
We are open this fall, so please come visit and enjoy the gardens and grounds. It is such a pleasant time of year to roam the property. You may even find a plant that inspires you to change up your garden next year. Happy fall!