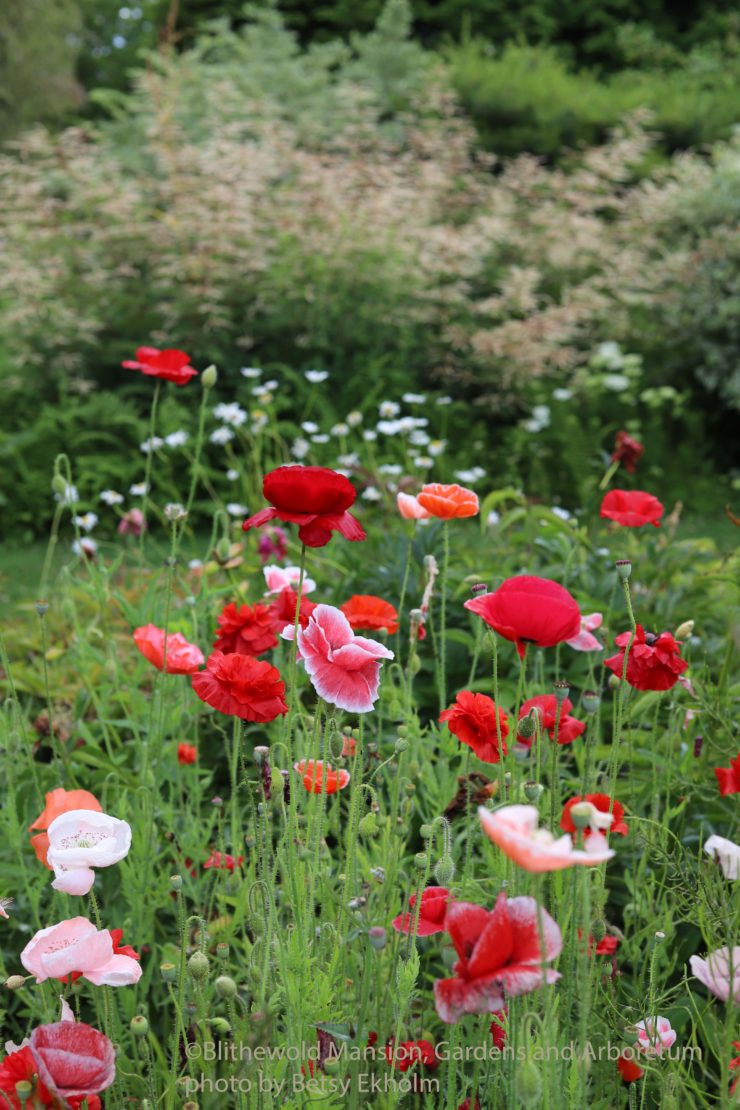 Every June I am captivated by the Shirley poppies (Papaver rhoeas). How could I not be? With their tissue paper thin petals that come in a candy store of colors. Those gentle petals that unfurl to reveal the incredible amount of pollen they contain. Perhaps it is their ephemeral nature that draws me in. Each blossom lasting no more than a day or two, the petals too delicate to hold on much longer than that.
The pollinators, too, understand that their time to appreciate these flowers is limited. There is currently an absolute frenzy of activity in the Shirley poppy display. Honey bees dominate, but they are joined by syrphid flies and sweat bees as they all coexist in the gathering of pollen.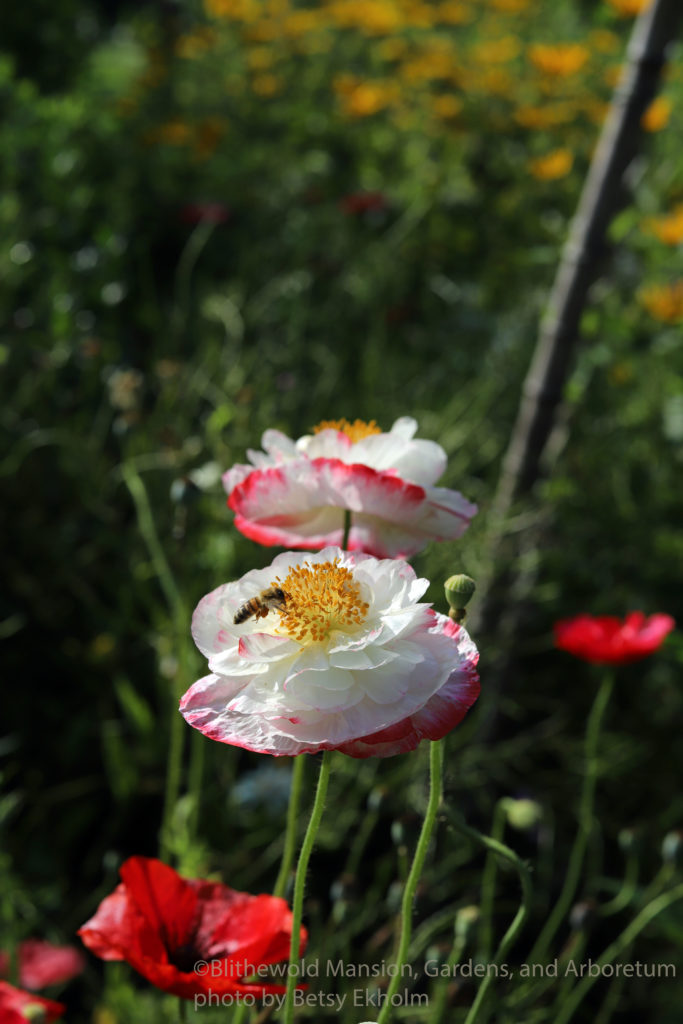 From the moment I order seeds in December and January, I begin to feel the anticipation of seeing these glorious beauties in bloom. The seeds are impossibly small and, no matter how careful I am, I always manage to sow too many in each of the plugs I start. I have to thin the seedlings once they emerge so that only one or maybe two remain per plug. It is always a little heartbreaking to cut out some of the starts, but, if I don't, they will all try to compete for light and soil – and none will do well. Better to sacrifice a few in the early days so the rest have the best start I can give them in the greenhouse.
It may be controversial to start the poppies indoors. I have heard many other gardeners tell me to simply throw the seed out into the garden after a February snow. That does work. But I like to play with the colors and placement as much as I can. Sowing the poppies indoors in large plug trays allows me to do just that when it is planting time. I will admit that we always have self-sowing Shirley poppies that appear in the garden wherever they please. I allow that most of the time, only editing when I truly need the space these plants occupy.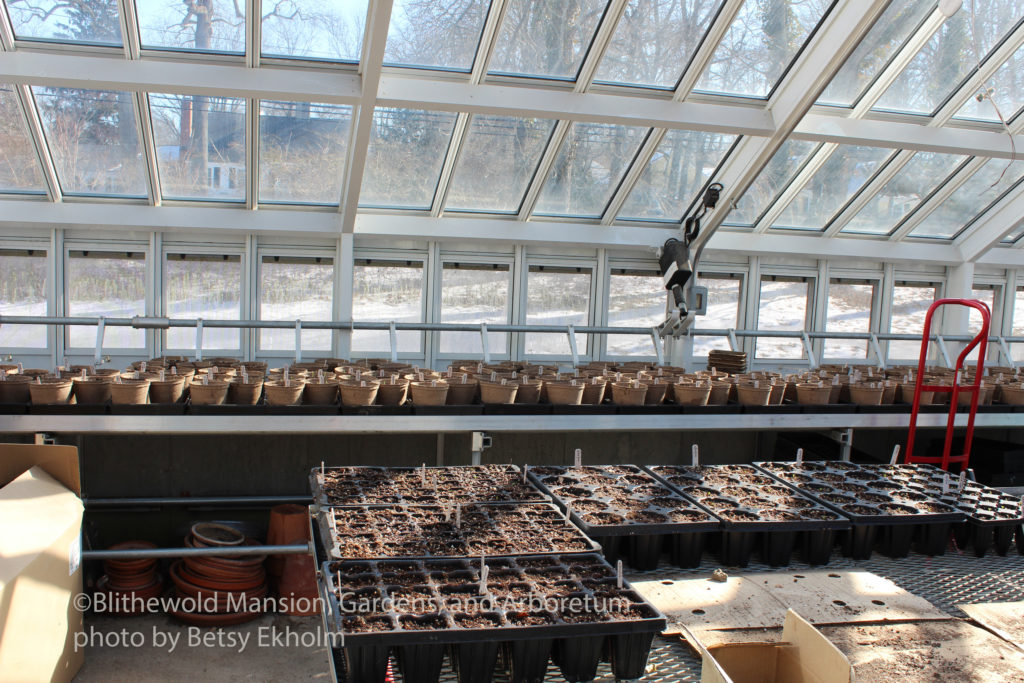 I hope you have had the chance to see the Shirley poppies in person this past month. If you haven't, they will be around a little while longer until they all take the heat as a sign to concentrate their energy on setting seed. Here are some photos from the past few weeks in case you missed the bloom.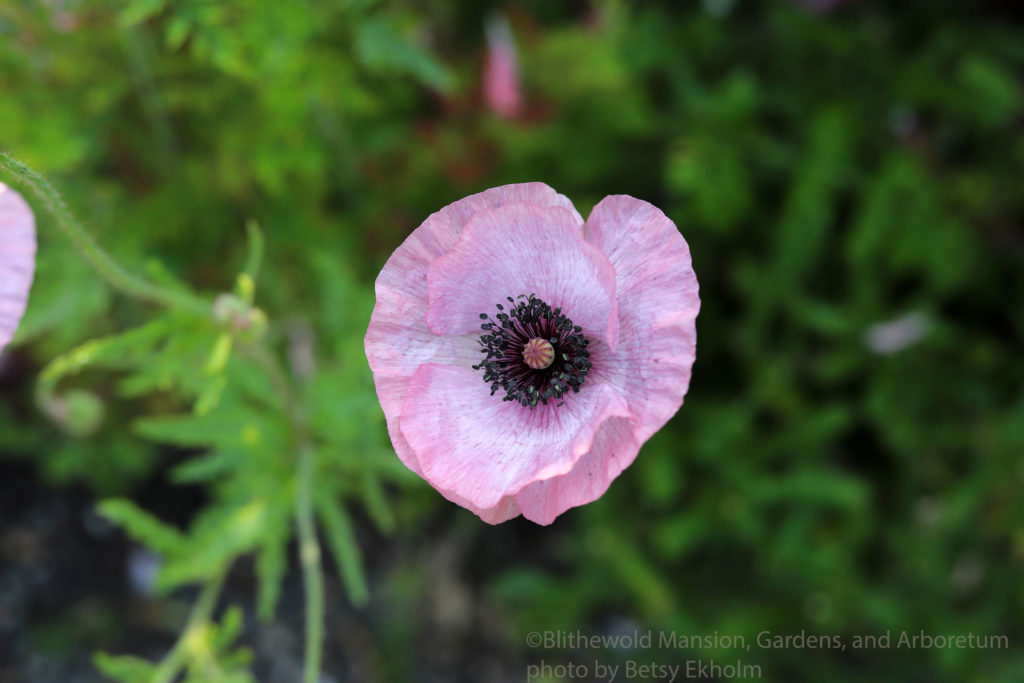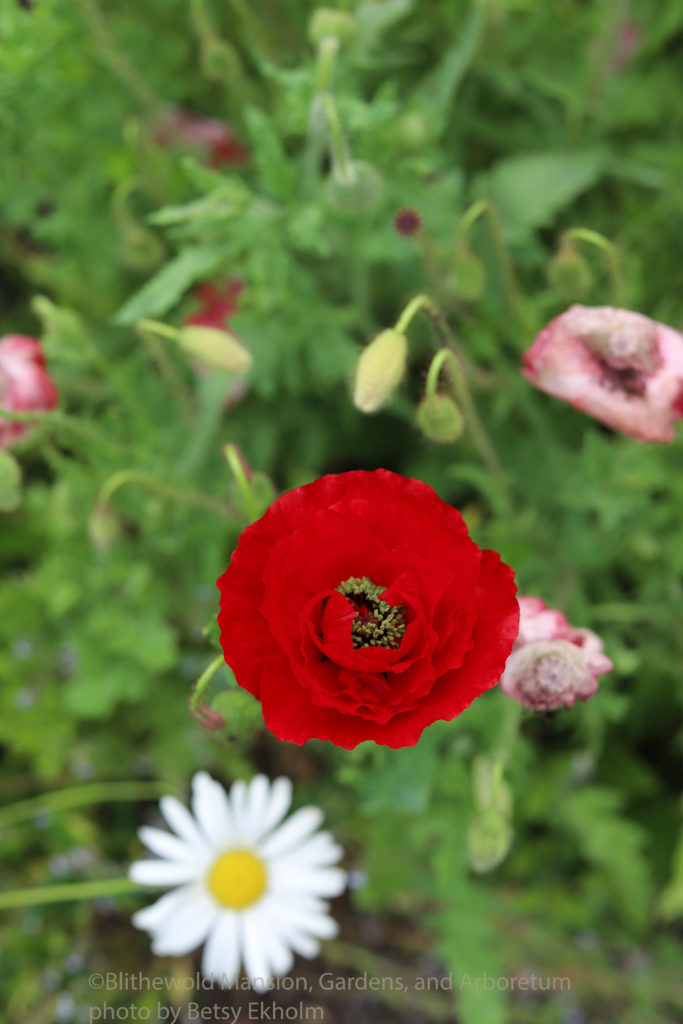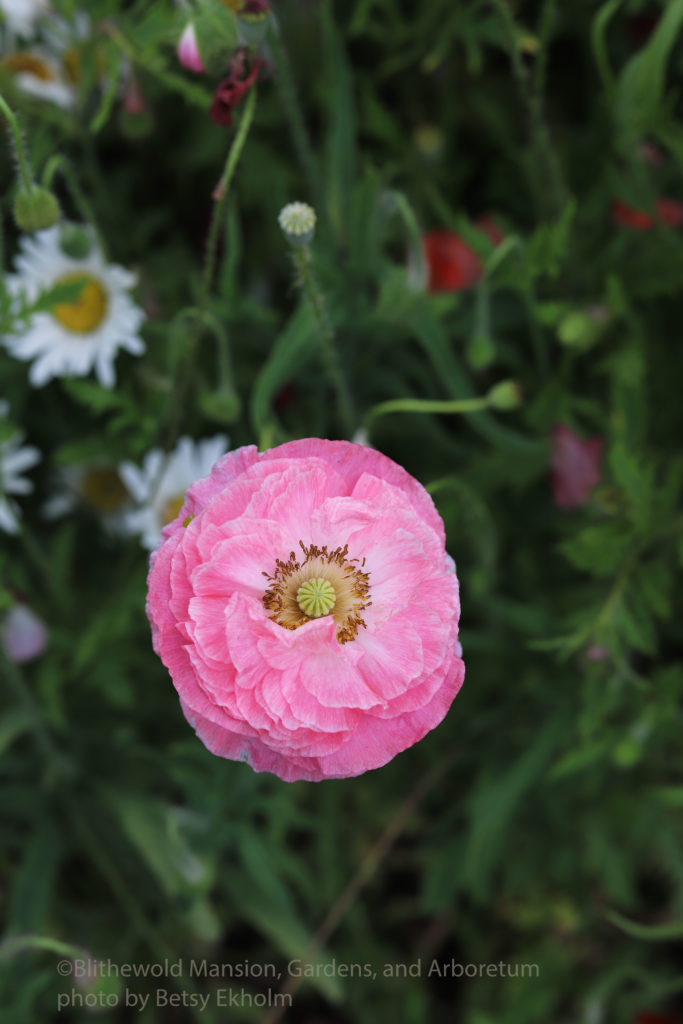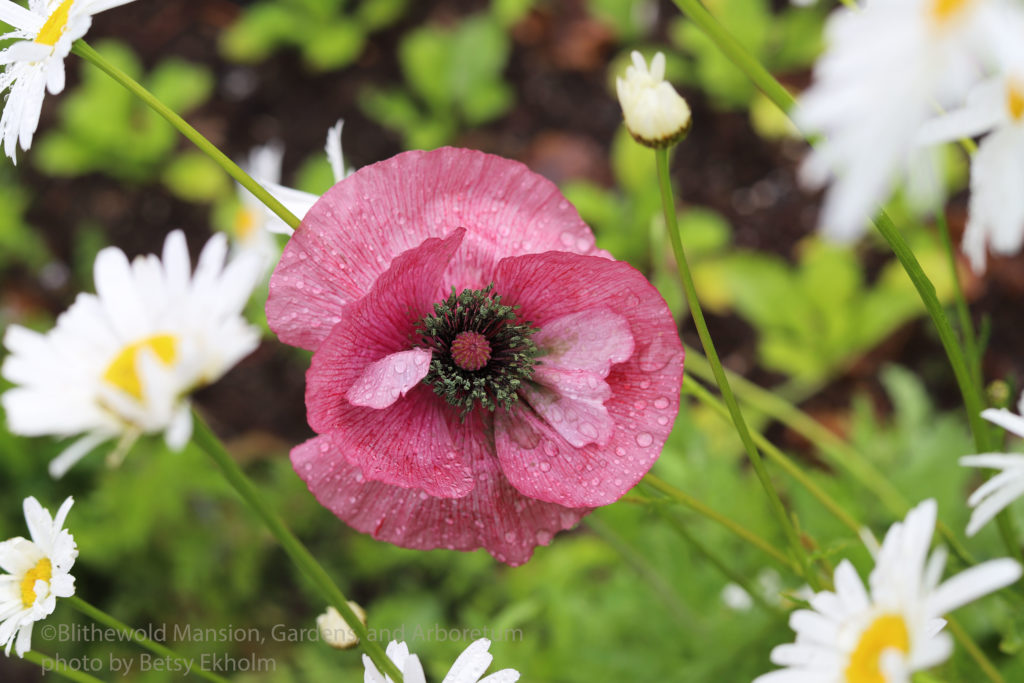 Shirley poppies are not the only poppies currently in bloom. Peony poppies (Papaver somniferum) are also in full bloom right now. Our classic Blithewold pink peony poppy can be found in almost any garden you may wander into this week. We also started a few new cultivars, one of which is stealing the show. 'Lilac Peony' is in flower in the Idea Gardens and what a stunner it is!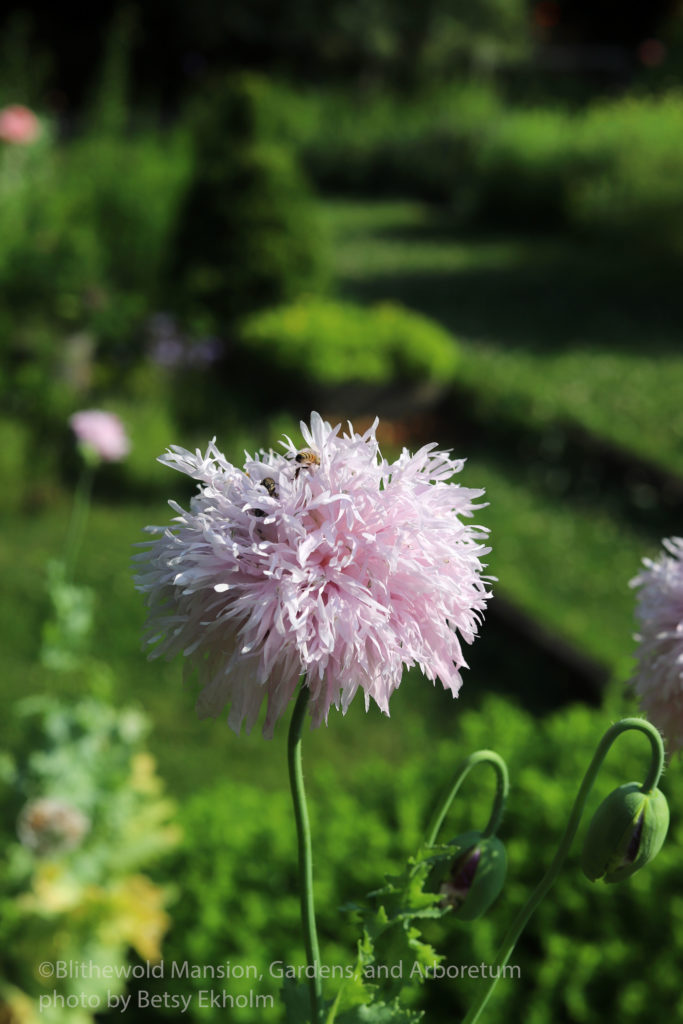 There is so much more in bloom throughout the gardens right now, but I will leave that as a surprise for when you visit. See you in the gardens soon!