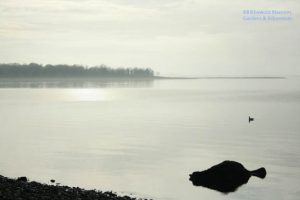 How many of us want to keep it simple for the holidays?  Especially now.  I, for one have been shamed out of wanting to shop by the atrocious behavior of fellow consumers.  And aren't we all feeling a little pinched money wise this year?  I'd love to keep Christmas simple and for me that means giving gifts to my family and friends that are meaningful rather than frivolous and I have just a couple of recommendations to share if anyone else out there is so inclined.
How about giving a loved one the gift of membership to your favorite non-profit organization like … say, Blithewold?!  It's the kind of gift that not only benefits the recipient (for a list of membership perks click here) but also helps your favorite organization stay afloat in rough waters.  Don't forget that if you click through the membership link in the side bar (or here) you, as a blog reader, are entitled to a 20% discount.  Such a deal!  And what about giving the gift of an outing?  I know a lot of families that make an annual pilgrimage to Christmas at Blithewold – why not bring a friend too?  Or you could plan ahead for a walk in the spring…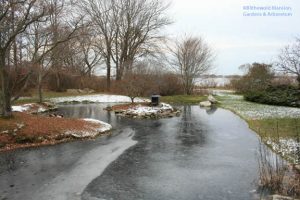 I've heard a lot of people lately talking about shopping locally and that's a terrific idea for boosting your town's economy – plus your gifts are more likely to be thoughtful and unique.  BUT if you can only find that most perfect thing for Auntie on Amazon, please enter their site via ours (or your other favorite non-profit).  By clicking on the link in the sidebar (you can peruse my garden book recommendations but you're by no means limited to purchasing those) and following through with a purchase of any kind, Blithewold receives a small percentage of the sale.  It's a really easy way to make a donation and shop "locally"!  (If you're like me and you forget and always click your browser's Amazon bookmark instead, make a new bookmark for the blog and title it "Amazon".  Easy-peasy.)
Gifts of time and creativity are also extra special.  You could give the gift of a hand in the garden come spring – or you could do as I like to do and make terrariums for everyone!  It turns out that terrariums can be the kind of gift you can give again next year if the plants have petrified…  The parentals who gave these terrariums back to me asked for new ones – that certainly solves the dilemma of what to make for them this year!  For anyone who has a terrarium that's limping along in need of a little TLC, I'm planning to write a terrarium rehab post in the near future.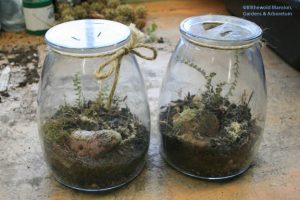 Are you keeping it simple this year?  Do you have any other gift ideas to share?