Wednesday, January 19, 2011
|
|
Annuals
,
fave rave
,
How, When, What-we-do
,
seed annuals
,
seed orders
,
seeds
,
sweet peas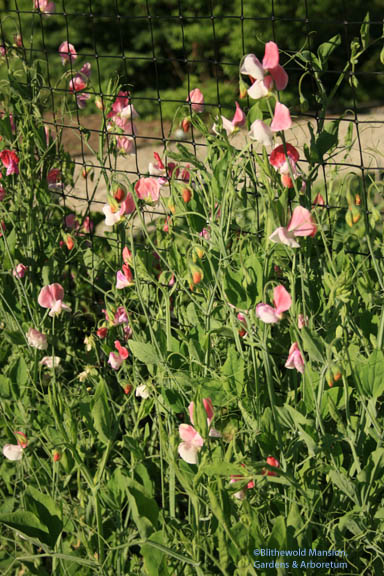 I can't remember if the honor of choosing Blithewold's sweet peas was conferred on me or if I grabbed it like a greedy toddler ("Mine!") but it's one of those tasks that I enjoy so much it doesn't feel like work. It reminds me of those years in Seattle when I made special trips to the Pike Place Market in June. I would walk the length at least twice in order to drink in the scent of thousands of sweet peas and choose the very best bouquet from among a dozen or so vendors. My handful of sweet peas had to have a good balance of dark colors, picotees, bi-colors, and pastels and at least a few rare apricot or orange blossoms to give it some pop. And it had to be at least $.50 cheaper than the priciest bunch.
Now I hem and haw over our seed order the same way. There must be a good balance of colors, stripes, picotees, etc; and a decent bargain in terms of number of seeds per packet, shipping rate, etc. I also feel I owe it to our visitors to make sure we have the best varieties: the newest and most interesting as well as the old favorites with the longest stems, biggest blossoms, truest color, and/or highest scent. I research availability, cross reference sources for price and try very hard to narrow my selection down to what might actually fit on the fence.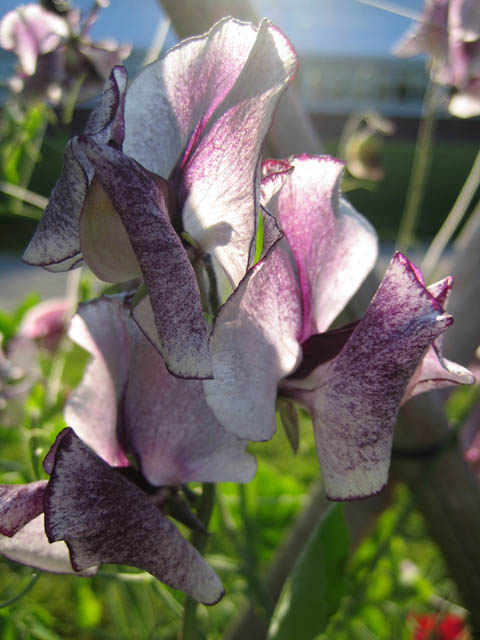 This year my search revolved around finding my Holy Grail. Back in 2007 I fell for one called 'Nimbus' that Sweet Pea Gardens hasn't offered since. After failing last year to convince Unwins to change their policy about selling seeds to US customers, I thought I had given up. But 'Nimbus' will be on our order this year from another source, Enchanting Sweet Peas in CA. Their packets only contain 10 seeds, but their shipping cost is minimal and they offer price breaks the more varieties you order. Such a deal.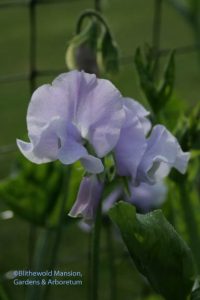 Now comes the hard part: choosing between sweet peas we've grown and loved, and new temptations. 'Oban Bay' I know is a gorgeous pale blue but could 'Charlies Angel', another pale blue one, possibly be prettier? Would our visitors appreciate as I would seeing the two varieties "trialed" together perhaps along with another pale favorite like 'Blue Celeste' or 'Chatsworth'? Decisions, decisions… But it's a difficulty worth savoring and one that, unlike any kind of forced choice made on a sinking boat or in a damaged country, reminds me how fortunate I am.
When you choose seeds do you opt for new varieties, familiar ones, or a bit of both? Do you savor the decision making process or tear your hair out a little? 'Fess up, do you ever order more than you have room for?