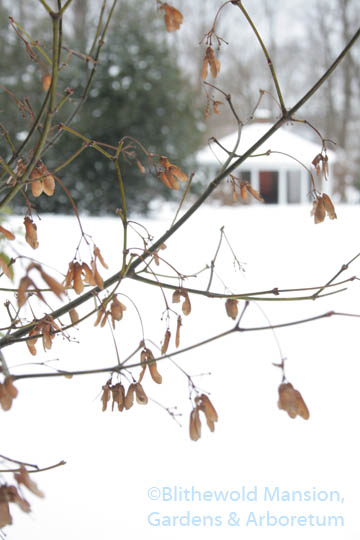 Snow finally fell in measurable amounts (about 9″) over the weekend forcing us to take life a little more slowly. I think that's what I love best about a snow days: permission to slow down and tuck in. Luckily I didn't have anywhere I needed to be as the snow fell and I hope you didn't either.
I was really starting to feel the need for a break even if it's mostly psychological. A blank canvas can be paralyzing but I wonder if that's just our brain's way of slowing down to clear its slate too. As much as I don't love the feeling when I'm staring dumbly at an empty page, I think I have come to rely on looking out at a blanketed garden over the winter in order to reboot my garden mind and fill it up with fresh ideas.
Even though our roads are clear and everyone has picked up the pace again, this morning I cashed in on the novelty of the snow – and its abbreviated lifespan (melting already with rain on the way) and spent some time staring at it's blanking blanket – and noticing how the canvas is framed.
Has your garden been tucked under a blanket yet? How about you? Does snow cover help you mentally make a fresh start?