Friday, January 29, 2010
|
|
container plants
,
Edgeworthia chrysantha
,
Frigid Friday
,
greenhouse
,
USDA zone
,
weather
,
what's blooming
,
what's colorful
,
winter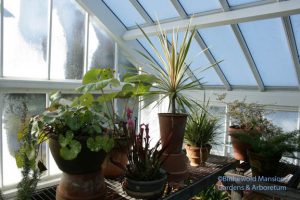 There is no way I'm going back outside today. Nope. I'm staying in no matter how many colors there are. They can name themselves today. It's cold! Maybe our little thaw has made me soft. Or maybe I'm a zone 8. It's only 14° out there and the wind is gusting to 35mph making it feel more like something truly negative. It's too cold for the nose to work and any scent has been blown away anyway. I'm staying in.
But keeping a positive attitude, thank goodness we've got work to do in our greenhouse and potting shed. Never mind that it's only in the 50's in here – that's downright toasty.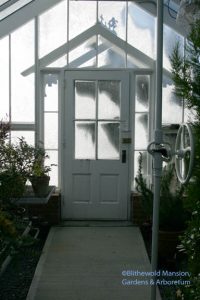 And the sun is getting high enough out of the south that some of the ice might even melt as the houses warm into the 60's. On this frigid Friday (I'm joining Mr. McGregor's Daughter's meme today) we'll do some overdue potting up and a bit more catalog shopping – plants this time, now that our seed orders have been sent out. And I expect we'll wrap our chilly fingers around consecutive cups of tea.
Are you planted inside today too or are you made of hardier stuff ? What zone are you?
–Speaking of hardy, in the greenhouse we're babysitting a little Edgeworthia chrysantha and it's beginning to open up. I just learned that it's a Daphne relative (oh dear) and hardy to zone 7. (Blithewold is officially USDA zone 7 but I don't believe it. We call it a 6.) Do any of you in a nearby zone have experience with this lovely little winter bloomer? I'd like about 10 more of our very own if there's truly a chance they'll survive and thrive…