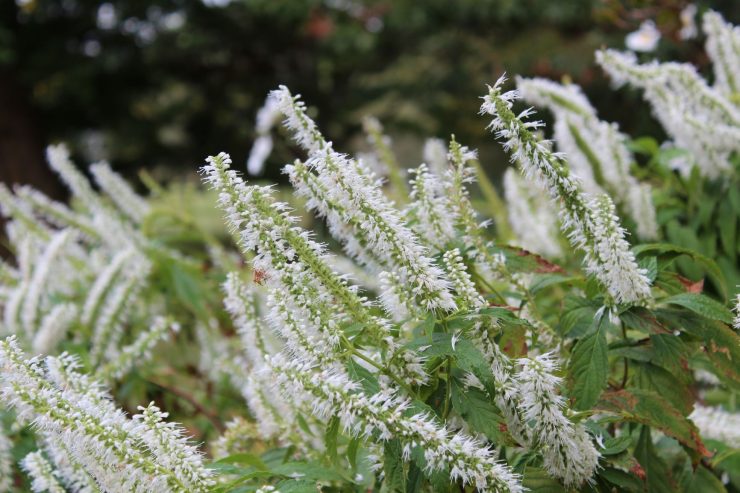 Summer has officially passed and October is just a few short days away. The aroma in the crisp breeze sparks fond memories of playing football with neighborhood friends and raking leaves for my grandmother. In the gardens, it is time for many plants to give us a final hoorah before frost. We are very thankful for this; we couldn't ask for a more beautiful way for autumn to come knocking.
The North Garden is particularly outstanding at the moment, with so many blooms providing an alluring blend of colors. One especially impressive bloomer is the blue-mist shrub (Caryopteris x clandonensis). A small shrub cut back annually in late winter or early spring, this plant packs a punch in the long bed, with several bright flower clusters climbing each stem.  It's a fantastic plant to supply late season color in a sunny spot.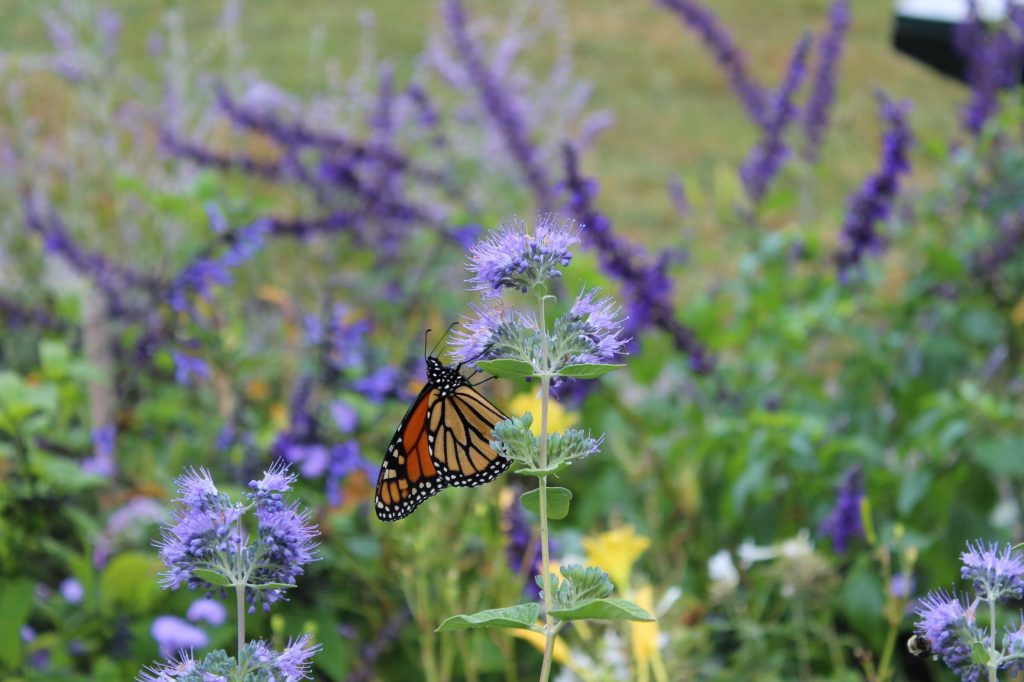 Next to the fountain in the North Garden long bed, our mint shrub (Elsholtzia stauntonii) is loving life. Countless white floral spikes rise from the end of each stem, and insects of all kinds take notice and stop by for a quick drink. A few smaller individual plants have seeded in and are scattered nearby.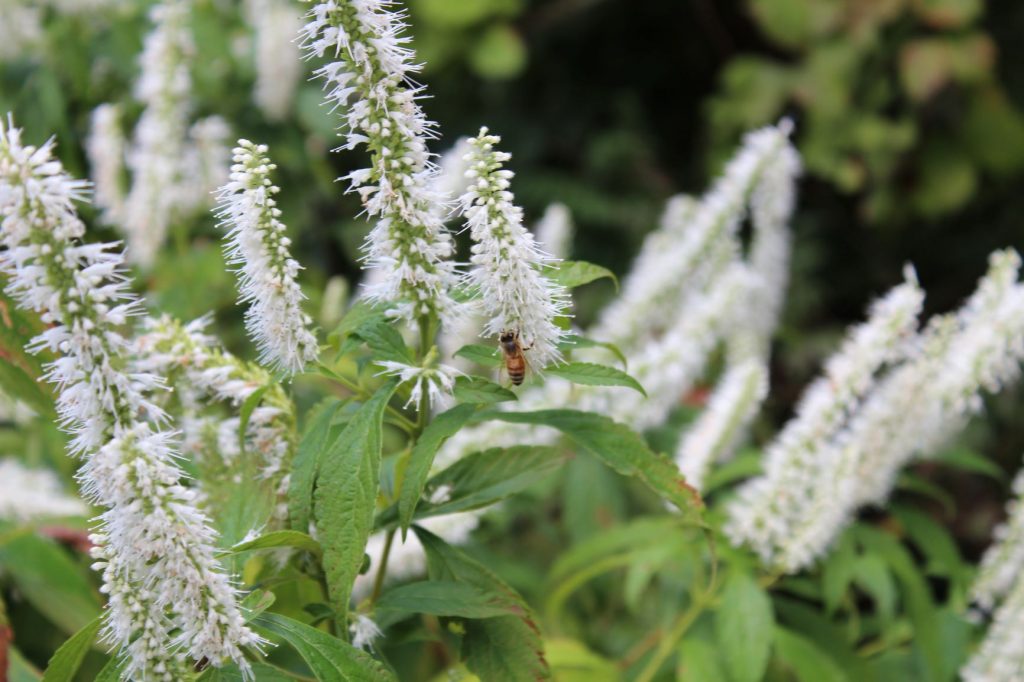 On the east side of the North Garden, another small shrub has been working hard for over a month now. Glossy abelia (Abelia X grandiflora) has been in bloom since the beginning of August, producing white flowers with hints of pink. The reddish-pink sepals from old flowers remain and provide added color that lasts into fall.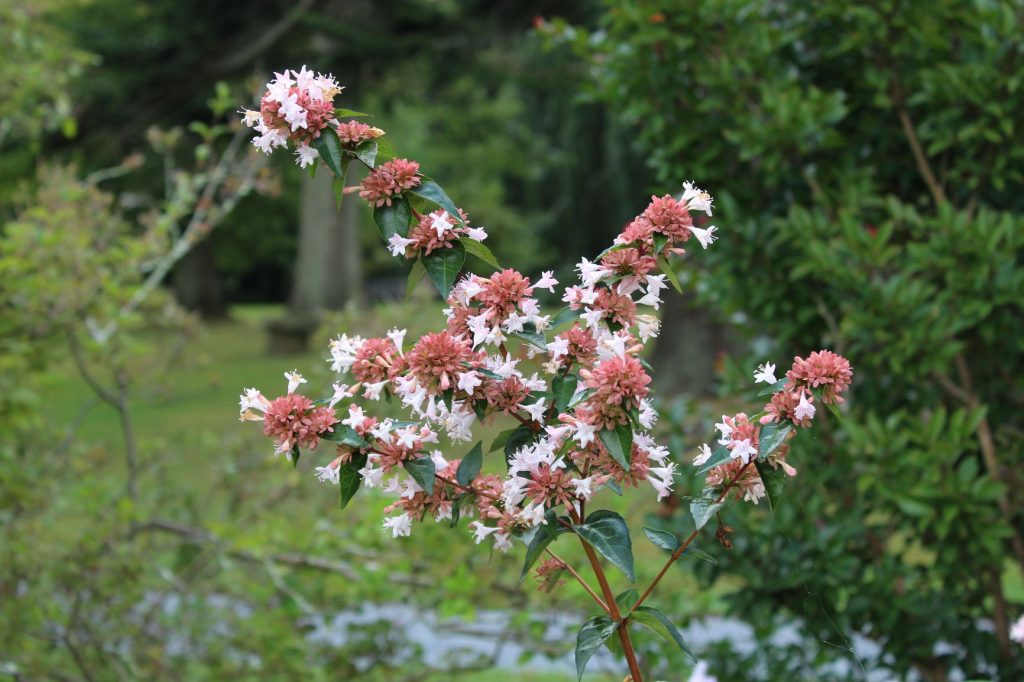 It's not too late to get the proper garden experience here at Blithewold! The gardens are full-sized and packed with intrigue, and you couldn't ask for better weather. Be sure to keep an eye out for the numerous monarchs before they head south for the winter!