Look up. Look out. New leaves are turning all over the place! I think if you had the patience you could practically sit and watch the births like chicks hatching. I don't have that kind of patience – or that kind of time! But I'm glad to have taken a look up and out this morning. The Cut Leaf Full Moon Japanese Maple (Acer japonicum 'Aconitifolium') was my morning's favorite and another that sports puppy fur – which reminds me, no one has shared the answer yet to the fur's-purpose question from the other day – my guess is still for frost protection.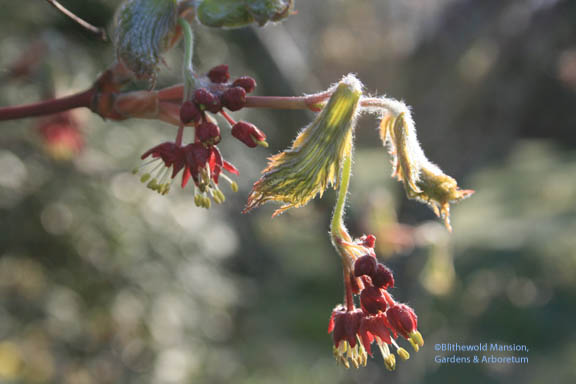 The Kentucky yellowwood (Cladastrus kentuckea 'Sweet Shade') is finely fuzzed too. – What a shape! This one was my favorite.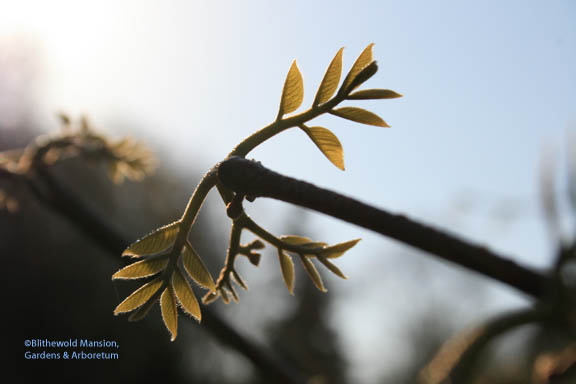 And the Cinnamon fern (Osmunda cinnamomea) are also nestled in fur muffs and suprisingly tall all of a sudden! (favorite)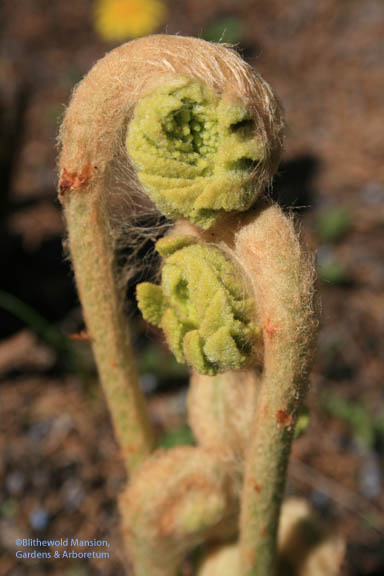 The Katsura (Cercidiphylum japonicum) leafed out overnight – the last I looked it only had flowers and now it's got leaves the size of quarters. (2nd favorite)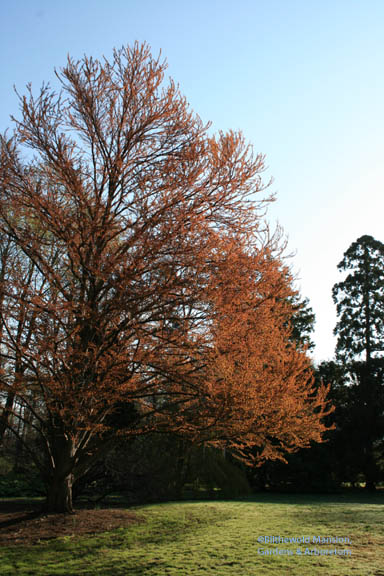 And the Butterbur (Petasites japonicus) is giving me fits because its leaves have grown so much in the last week that I've had to move the label further out 3 times. (gah. but, of course – it's a favorite.)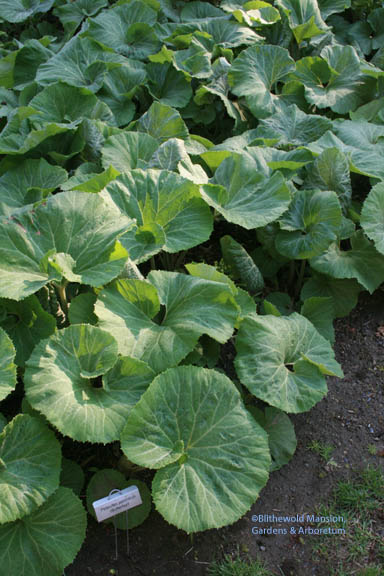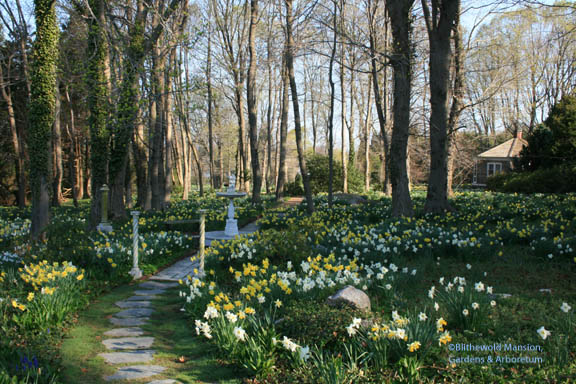 Aside from watching the leaves grow, strolling through a peak daffodil display and chatting with hundreds of visitors (hurrah for a banner week!) we've gotten a lot done the last couple of days and even put some stars on our calendar. -We draw big stars and underlines and color it all in highlighter orange when we've passed a major milestone. This week it was planting the sweet peas! We grew 17 varieties (including colors like Royal Wedding and April in Paris – in honor of my March) and planted them on a new fence edging Dick's vegetable garden.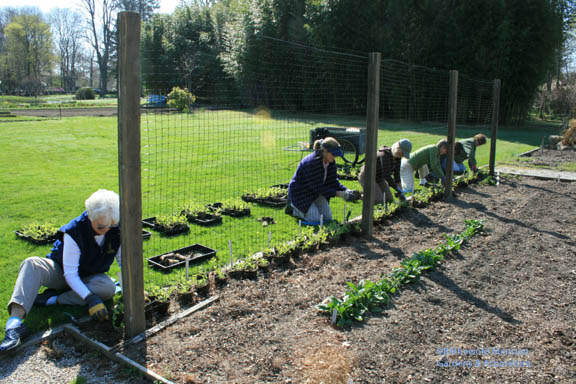 We also spent time with the Rockettes this morning replanting a muddy bank of Astilbe that have been hurling themselves out of the ground in the last couple of years. We could just pick up the clumps with our hands, they had heaved so much.
Some clumps managed to survive such a life (fish out of water) and we'll replace the ones that died with other things that might like a boggy shade bank that occasionally goes bone dry in a drought. (Is there anything?) This is a really good time, by the way, to move, divide or replant perennials – we try to do all our perennial moving before the end of April.
And could it be time already to hoop the peonies??!! Better check yours – I got our hoops on in the North Garden just in time – I didn't have to smash and yank!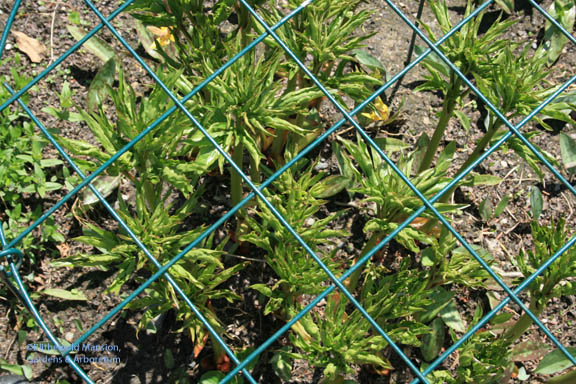 What have you been up to this week? Any milestones?  Turn over any new leaves?