Friday, August 1, 2014
|
|
August
,
Indian pipe
,
Monotropa uniflora
,
Sculpture Embraces Horticulture
,
sensory stimulation
,
vacation
,
volunteers
,
weather
,
what's blooming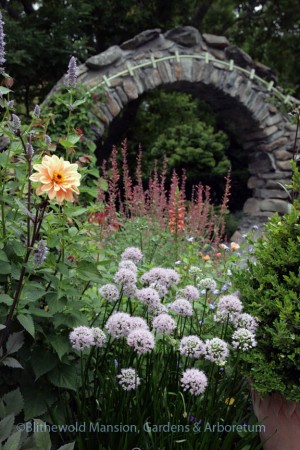 Why is it that winter tends to drag on but summer goes by in a flash? Not that it's anywhere near "gone by" but I can't believe it's August already. Ever since somewhere around this time last year or at least since … February … I have been counting down the days to my summer vacation. Lately though I have wanted to slow time down slightly because I want to savor every drop of this spectacular summer. I'm so glad I didn't miss the look on Gail's face when she spotted Indian pipes (Monotropa uniflora) in the Bosquet. (It is a plant in the Ericaceae — blueberry — family that doesn't need to photosynthesize. Instead, it parasitizes mycorrhizal fungi that draw nutrients from tree roots. Isn't nature cool?!)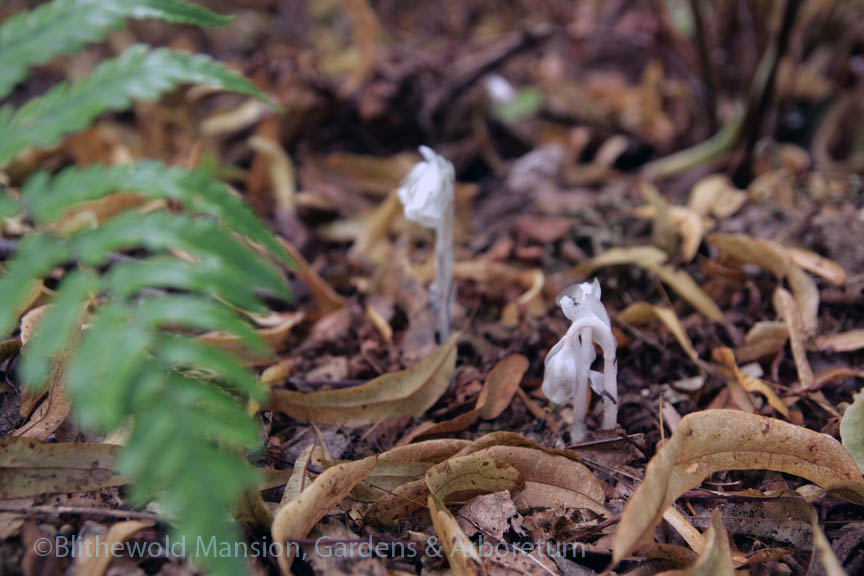 The garden will keep growing without me and will keep getting more and more beautiful — the harlequin glory bower (Clerodendrum trichotomum) is just now coming into its full knock-you-down fragrant display, the lespedezas in the Idea Garden should start humming with bees feeding on tiny pea flowers, and the resurrection lilies (Lycoris squamigera) will probably appear in the Bosquet as if by magic. I hate to miss a minute of it but I'm looking forward to the shift in perspective that comes after an absence. I expect I'll really notice every change (the new planthouse might have glass by the time I get back!) and get excited all over again about the gardens because I always do.
Meanwhile, I have to reiterate what I said last week: this is an amazing time to visit. Not only are the gardens prettier than I ever remember them being, and the weather more comfortable than any mid-summer in recent memory, but over the last week or two, seven artists have been on the property installing site-specific sculptures that harness and interpret nature's processes. It's been great to catch glimpses of their progress but the installations are even cooler finished. The opening reception for Sculpture Embraces Horticulture is tomorrow (August 2) from 9:30-11am and they'll be up until October 13. Pictured below, Pteron Mousikē by Charissa Brock (left) and Tide Powered Sea Level Clock by Kit Clews (right).
Did August catch you by surprise too? Do you take any time away from your garden during the summer?