Thoughtful musings on various topics by interesting people at Blithewold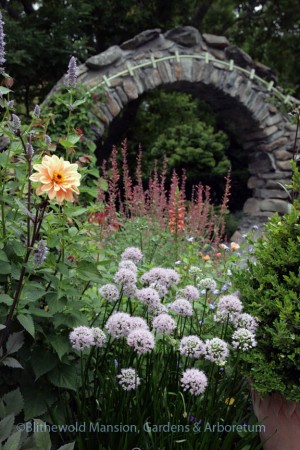 Why is it that winter tends to drag on but summer goes by in a flash? Not that it's anywhere near "gone by" but I can't believe it's August already. Ever since somewhere around this … Read more.
Wednesday, July 27, 2011
|
The other day when Fred and Dan had the ladder out they invited me up on the north porch roof for a look at the North Garden. I'm a little bit scared of heights and … Read more.
Thursday, August 5, 2010
|
I have looked at these gardens so much that even though they change everyday I can hardly see them anymore. It's not that I'm tired of the garden – far from it. I still want … Read more.