This week we just about finished planting 300-something new perennials – with the garden volunteers' help, thank goodness! – and that meant it was time to pick up another order. One of the highlights of Gail's and my year is our spring trip to Avant Gardens in N. Dartmouth, MA to grab our order and see if there are maybe a few other things we can't garden without. We found a lot this year. We should have brought the truck.
The owners, Kathy and Chris Tracey have a love of plants that is obvious and totally infectious and their nursery is like a fabulously curated art gallery. — But less fancy-pants; it's as comfortable as a kitchen. They grow and sell plants that they know are awesome performers and they trial every new plant that intrigues them in their own garden, which is attached to the nursery. They're also famous for fabulous pot combinations and the most sublime trough gardens. Seeing their plants so artfully planted and growing gangbusters just makes us want everything even more.
The nursery is well off the beaten track but so easy to find. Just head north (away from the mall) from the Faunce Corners exit off 195 in North Dartmouth and follow the road until it Ts. Take a left there and go winding along the shady country road until you just begin to wonder if you'll ever get there. Card carrying Blithewold members who visit Avant Gardens will be richly rewarded with a 10% discount but they also have a fabulous online catalog here. If you aren't already hooked to her feed, Kathy writes one of the most read-ably fun and informative blogs with the best name: Garden Foreplay. The plants she sells are definitely seductive…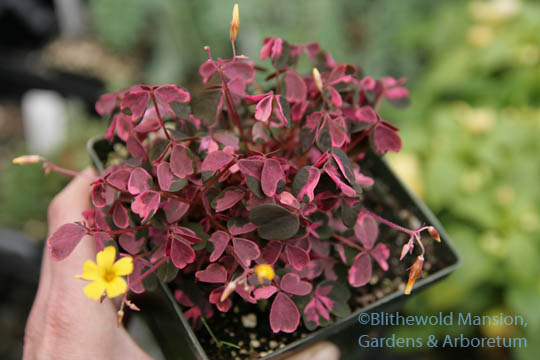 Have you been to Avant Gardens yet? Did you find treasures too?