Friday, November 2, 2012
|
|
arboretum
,
Back to Blithewold
,
Blithewold mansion
,
bristol
,
Christmas
,
europe
,
Gardens
,
history
,
mansion
,
rhode island
,
winter
Can you believe winter is just around the corner? We can—because it's that time of year again… Christmas at Blithewold! I know what you're thinking … so soon? It's never too soon for Christmas, so we want to give you an exclusive sneak peek at what's been going on at the Mansion since we closed in October. Our very merry volunteers, who  have been planning all year,  have already begun swarming the mansion, armed with a variety of beautiful hand-crafted and glistening ornaments and decorative embellishments to transform each room.
This year's Christmas theme at Blithewold is "A Grand Tour of Europe," celebrating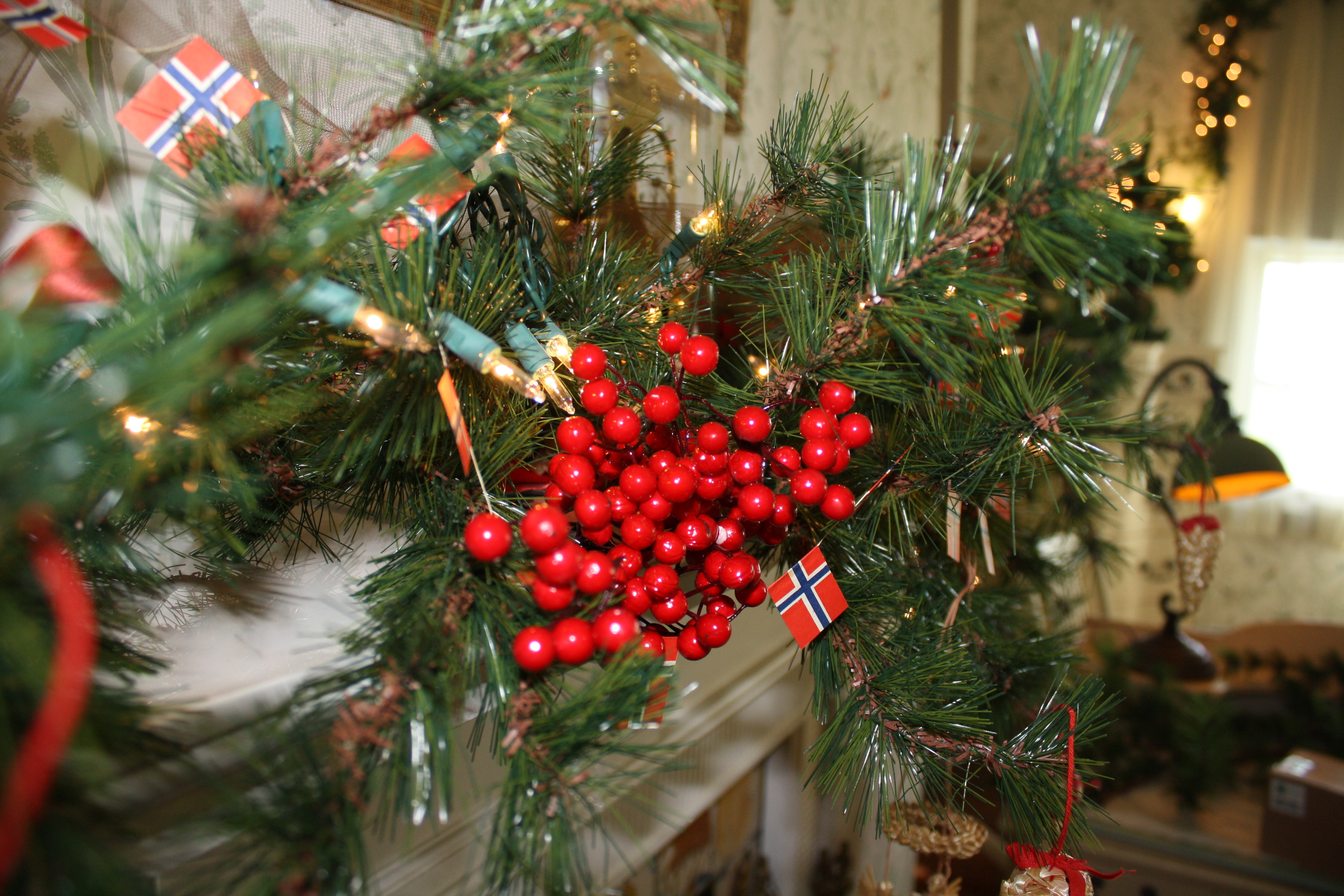 Marjorie Van Wickle's love of European travel. From Paris to Italy to England, and many places in between, each room will display a feel of a country that Marjorie Van Wickle loved  to visit, again and again. As visitors stroll through the Mansion they will be taken on a Grand Tour of Europe, circa 1903! Our volunteers have used their creativity (and lots of exquisite decorations) to give each room the feel of a different country on the Tour.
To learn more about each country Marjorie traveled to please visit Notes from the Blithewold Archive Blog by Blithewold's curator, Margaret Whitehead, author of Blithewold: Legacy of an American Family. There you can view photographs and read letters and journal entries that let you travel with Marjorie, post-by-post. And you'll learn about Marjorie's uniqueness for her time. For example, did you know it was uncommon for girls of Marjorie's age to take extended tours tours of Europe at the time? Faced with the more common debutante season, Marjorie instead requested a "Grand Tour." Marjorie returned home eleven months later a wiser young woman, with a lifelong devotion to European travel, music, and art. (And a taste for uncommon adventure that later took her to the wilds of Canada and the American West.)
Our creative decorating team began its work in the Mansion the day after Columbus Day, with final touches to be completed by Thanksgiving. And our Christmas at Blithewold season will begin on November 23.  Come feel the magic of Christmas at Blithewold. There will be fun and informal afternoon teas, a Santa Sing-Along, joyous musical performances, and even creative workshops available for both children and adults. The possibilities for fun are endless! For a full list of programs to get you into the holiday spirit with us at Blithewold this year, please visit our events page.
Below is a full list of our dedicated and AMAZING volunteer team along with their room and country they are decorating for this season! And don't forget about the BIG tree:
Debbie Brown and Jane Hennessey: Living Room, Italy
Joanne Murrman: Big Tree
Pam Degen and Evelyn Monea, Mary Lou Santos & Kay Healy: Dining Room, Paris, France
Pam Cartier: Butler's Pantry, Germany
Julie Martin and Robert Costa: Staircase, Paris, France

Nancy Rosner,  Loggia, Sweden
Mary Ellen Dwyer: Augustine's Room, Norway
Sue Morettini: Nursery, Sweden
Mary Brown: Master Bedroom, The Netherlands
Betty Durfee and Nancy Scott: Marjorie's Bedroom, An English Tea Room

Peggy Mello: Estelle's Bedroom, Dresden, Germany
Lynne DaRos, Michele Gildea: Sewing Room, England
Margaret Whitehead, Gioia Browne, and Crystal Brinson: Exhibit Area, Collection Pieces from Rome and Paris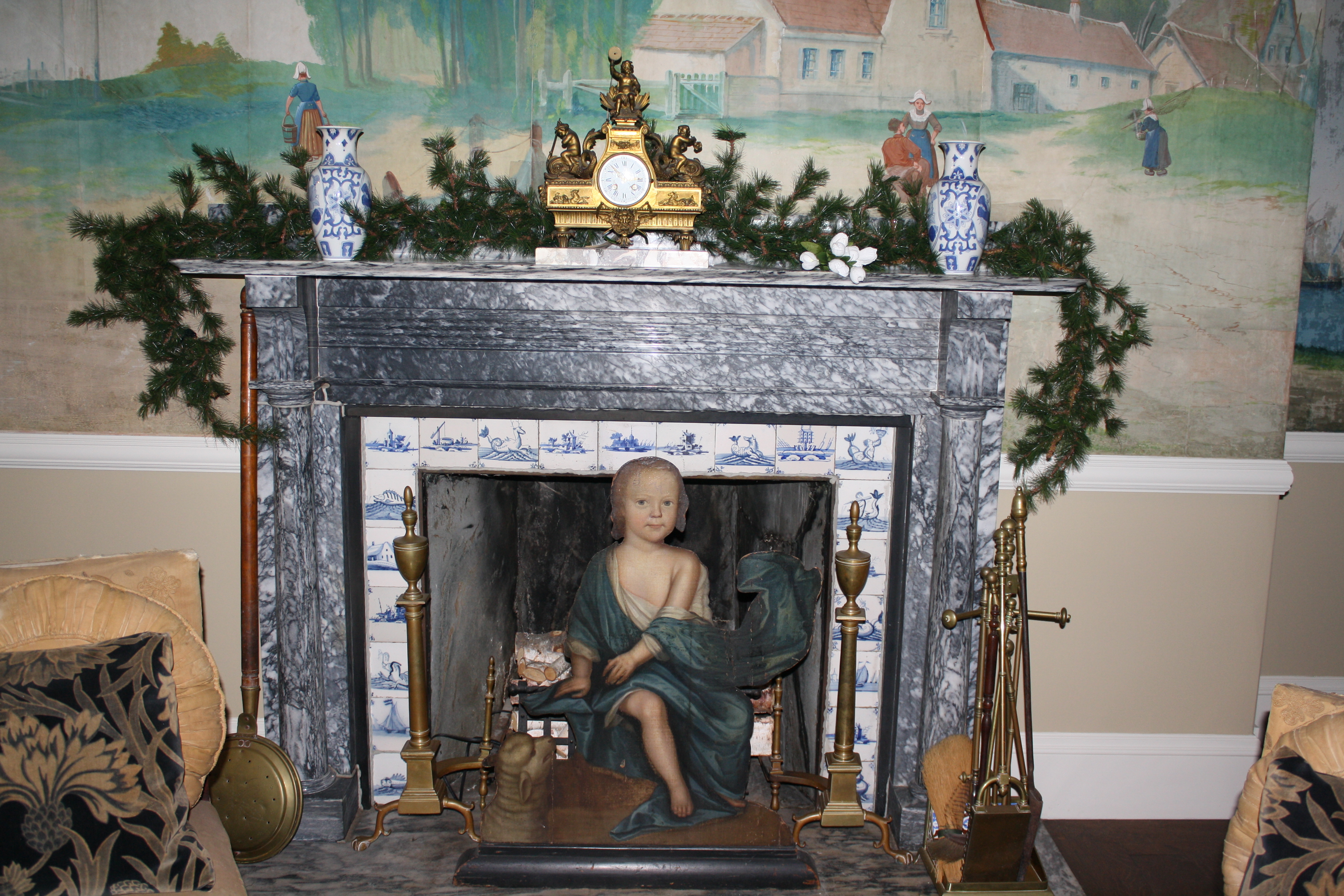 Starting now, I will be posting weekly with all decorating progress. Make sure to check back! This is something you won't want to miss out on. Come join us at Blithewold Mansion where the mansion and the grounds are beautifully decorated, for the Christmas season, which begins here on November 23rd.
For more progress on Blithewold's holiday transformation check out our Facebook page and Twitter. To see more photographs of Christmas at Blithewold please visit our Flickr and Pinterest!
Warmest Regards,
Caitlin Galeotti
Roger Williams University '14
Blithewold Communications Intern