Whoa – hey. My eyes are squinty! What's happening? — Hold on, I remember this — could it be?… It IS! THE SUN'S OUT!!!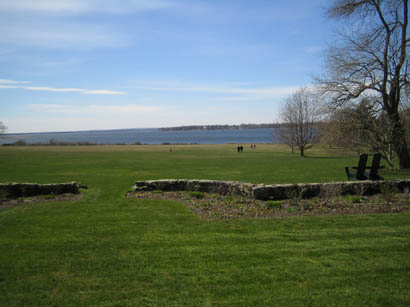 Everybody up and at'em! Let's go! Just look at the sun glinting on the (brandnewly working again after years of not!) North Garden fountain!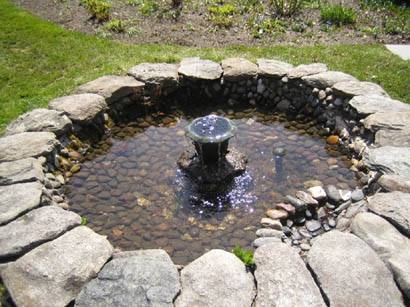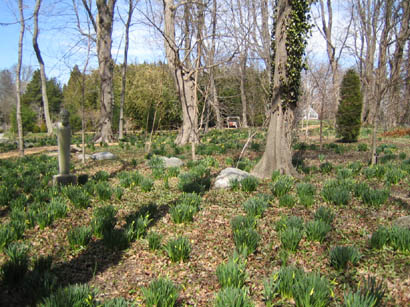 The Daffodils will surely not be long now! And check out what else is blooming – in the Rose Garden – wee Tulipa 'Johann Strauss' looking a little chewed (oh deer!) but so so sweet.